Do DIY without building.
Housing, Change the Trend of Outdoor Space!
A New Paradigm for Alternative Housing
"EZDOME HOUSE"
■ EZDOME House Features
It has an affordable structure (about one-tenth the price of a caravan, camping car, etc.)
Two adult males can be assembled and disassembled in a short time.
Excellent durability (high density polyethylene (HDPE) material completely harmless to the human body and has the advantages of shock resistance, heat resistance, cold resistance, anti-drug resistance, electrical insulation, and moisture
Comfortable indoor environment (with 3 windows based on basic options, lightening roof, front door and natural ventilation system)
Excellent thermal insulation (solid material provides excellent insulation and insulation compared to tents and tents)
Unique structural design by Egidomhouse, patentable by trademark (Applicable registered joint structure and design can completely prevent leakage from outside)
Media coverage (KBS, Asian economy, News1, Newsis, Green economy)
■ What is the use of the EZDOME House?
Convenient accommodation such as campgrounds, forest baths, camping grounds, glamping grounds, etc. (tentes, substitute tents)
Farming in a farmhouse; shelter (instead of container)
Beachside, fishing ground, bungalow.
Special Education Facilities for Children (Kindergarten)
Secondhouse, weekend farm
Disaster houses in the disaster areas;
Terrace in a cafe or restaurant (excl. tea table spaces or smoking booths)
Barbecue on rooftop or garden, beaker (roof tower)
Facilities and management of accommodation, such as pensions
Outdoor event booths (instead of Mongol Aents)
Personal Astronomical Observatory
As an alternative to prefabricated warehouses
Cultivation of flowers, flesh, plants, etc.; greenhouse house
Local Special Products (Products) Sales outlets, and houses
■ Why Domhouse?
Convection caused by smooth air circulation ensures optimum energy savings.
It's very strong because it has very little wind resistance.
Strong against external pressure and impact and strong against vibration such as earthquake lights.
It is a strong structure specialized for natural disasters in foreign media and various reports.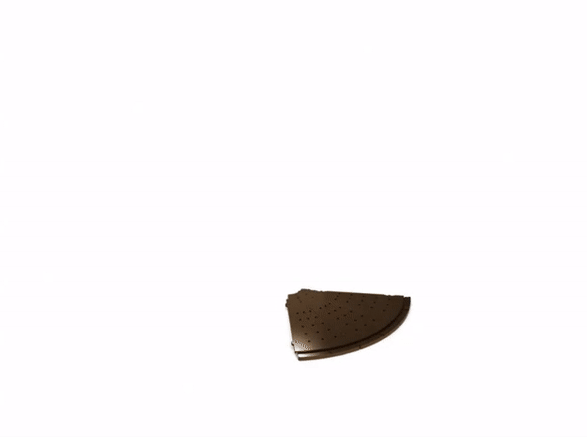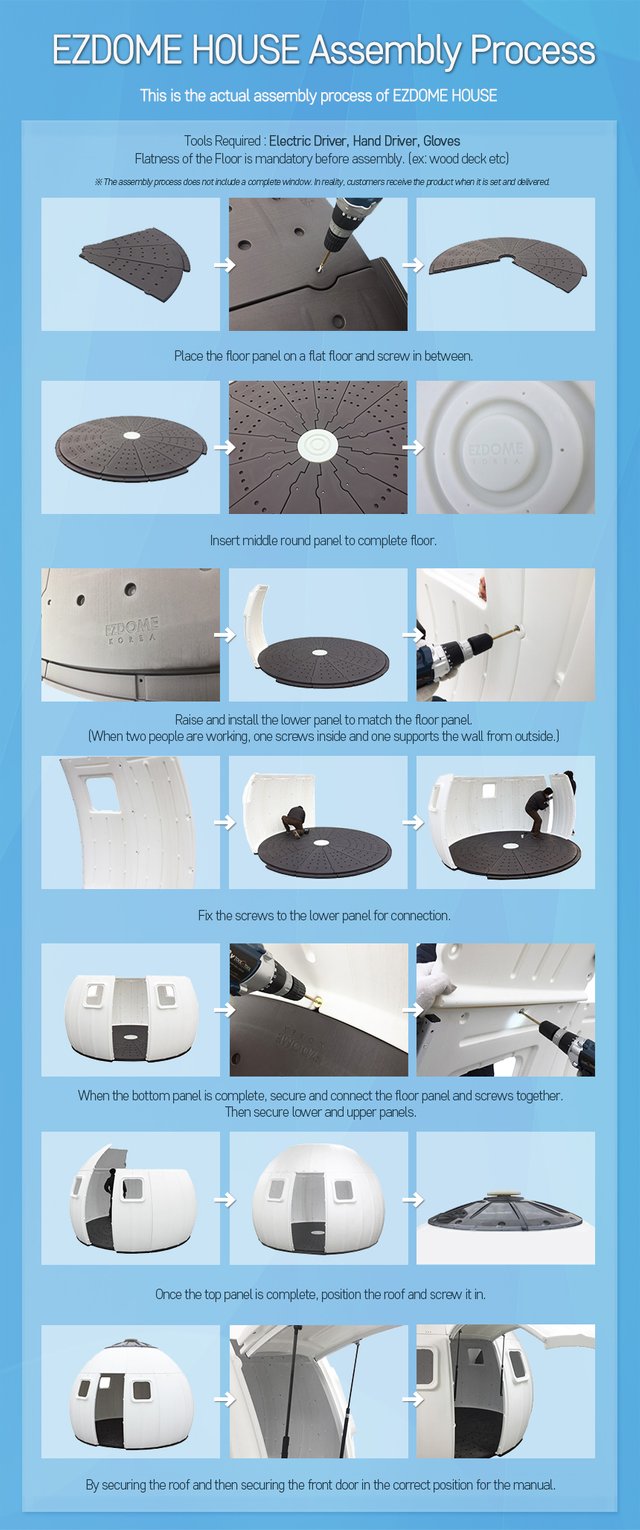 ■Inquestion
Headquarter of Egidom Korea: 032502-0280
EZDOME Korea homepage: http://ezdomekorea.com
EZDOME Korea Blog: http://blog naver.com/ezdome