A Single Seed: To-Feel Lists>To-Do Lists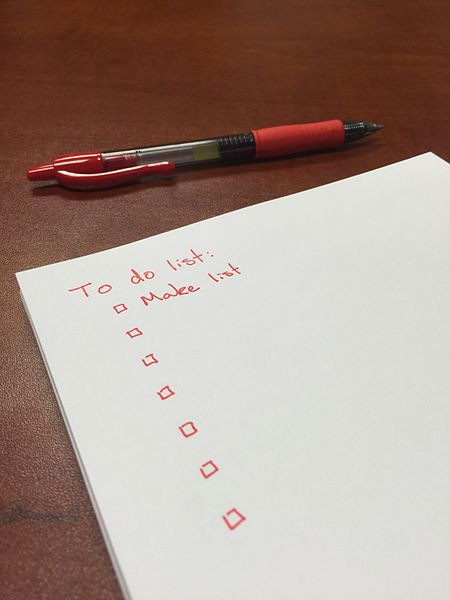 We're all familiar with the one item that keeps our lives glued together sometimes: the to-do list. Almost everyone has one or has made one in the past, and they're really indispensable. Without to-do lists, I have no doubt that my life would be in shambles. There's just not enough working memory to keep up with the daily tasks that we have to accomplish, and the lists only seem to get longer the older we get. However, I was recently exposed to a practice that has changed how I go about my days.
Instead of making to-do lists, make to-feel lists.
This means that every morning, don't just write down the stuff you need to accomplish that day (though this is important too). Write down how you want to FEEL during the day. Appreciated, brave, strong, accomplished, etc. These things can definitely change on a day-to-day basis based on what you have on your plate, but I think the mindset-shift from doing to feeling is an important one. We do these things on our to-do lists to feel, not just for the sake of them. We do them for the peace of mind, for the happiness they'll bring, or the ease they'll bring to our lives. Every action is actually tied to a deeper want of the feeling that comes with it, and it's these feelings that we should be aware of, not simply the tasks we need to accomplish in order to experience them.
Tomorrow, I challenge you to list three things you wish to feel by the end of the day. See what you're yearning for on a spiritual level. Crossing things off your to-do list is one thing, but achieving visceral emotions is entirely different. Strive to feel, not just accomplish.
"A Single Seed" is my attempt to get out one idea every day that I've learned or accumulated over the years, with the hope that it may stick in someone else's memory bank as well. The idea may be related to fitness, business, life, or philosophy, but I think you'll find that many can change domains if you wish them to. With each seed planted, a new life awaits.
Image credit: https://commons.wikimedia.org/wiki/File:To_do_list_(blank)