Happy Chinese New Year to Everyone! It will be here soon.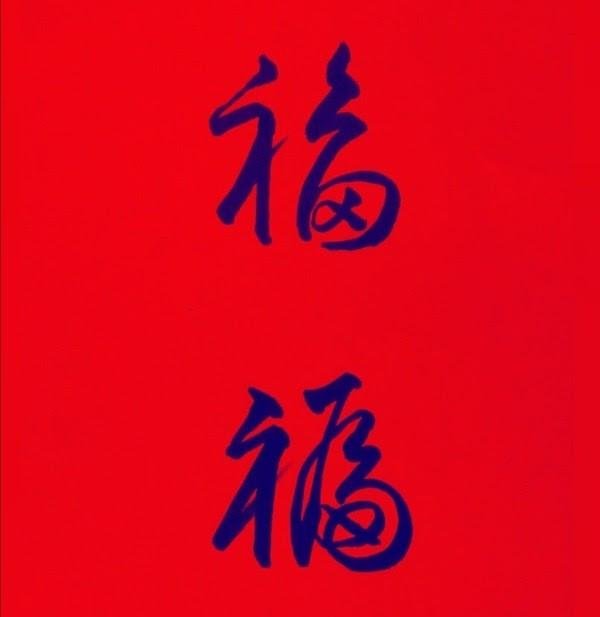 Graphic created by Matthew ChinI found his work because of Earth Sky News.
His words: "The 2 Chinese characters are the same. It means 'blessing,' a hope that other people will get good luck. It is commonly used during Chinese New Year. The red background is also a kind of 'good' as Chinese people use red to represent 'good luck.'"
In case you didn't notice, a contest poll utilizing dpoll.xyz in Steemit ended yesterday. You can click the poll link to see other current polls.
Here are the results
1st place @Votovzla 30.48%
2nd place @Steemitbloggers aka Powerhousecreatives
28.11%
3rd place @Team-CN 23.1%
Winner
The winner of this poll @votovzla won 10k SteemPower delegation from @theycallmedan for one year. Congratulations @Votovzla!
3rd place
@Team-Cn Congrats to you!
My last call for help during the contest
Included other communities because it was a race to the end. The post using Whoville as an example is here.
In retrospect let me say it was the "Wild West", as there were no rules, other than how to vote.
@jaynie gains total respect from me because I thought this an impossible task. Yet we were so so close, in the lead at many times. There is only eighty something of us bloggers. Think about that.
Shout out to all Steemit communities
Many times during the contest other communities rallied with us.
It is evident the communities in Steemit are strong and growing.
A shout out to all that helped us. You know who you are.
I must admit this is the most fun I have enjoyed since joining Steemit.
You will love the description of the action during the contest in @bluemist's post Link Here .
"I am delegating 10K to @SteemitBloggers via @appreciator for span of 6 months until they get more or equivalent support. I hope it could help them further grow and flourish."
We walk away Winners too! Thank you @bluemist.
Thank you to all my family in Power House Creatives AKA Steemitbloggers who spent the evening in discord sharing excitement and love. Including @jaynie and @zord189
Happy Chinese New Year which is quickly approaching all!
I would say 2019 seems to be a good year so far.
@rebeccabe thanking you for viewing my post and wishing you much success in whatever your creative endeavor is.
This post created using #esteem by @good-karma
Steem on and live long!
Your friend @rebeccabe