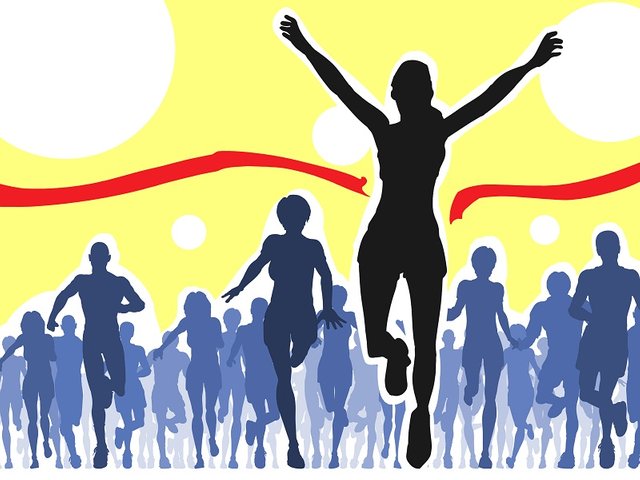 First of all, I want to congratulate @Votovzla for their truly deserving win, you guys were amazing.
A recent Dpoll held by @theycallmedan, Which Steem Project Should I Delegate 10k SteemPower To For 1 Year? was nothing short of any full-featured thriller movie. It started slow and eventually gained attention of different communities on Steem. Last 12 hours were quite interesting, @team-cn was leading first, then @steemitbloggers took over and then suddenly sleeping giant woke up, @votovzla entered the race again with enormous and unstoppable contribution. For 5 hours, it seemed like it would be a close-tie between @steemitbloggers and @votovzla but Votovzla eventually decided to take trophy of 10k delegation with them.
@theycallmedan truly deserves all the gratitude for holding this great Dpoll. His post received roughly 2533 comments in the form of votes which is quite astonihsing in itself because they are more than participants of recently held @steemalliance's election, in which turnout was only 497.
All the top 3 communities performed really well and it showed true spirit of Steem as whole in the form of many diverse communities. I was quite impressed and to know more about @team-cn because they are already working on model of @steemonboarding to onboard new users.
No doubt, this recent dpoll made usage stats of dpoll.xyz higher as mentioned by @emrebeyler but it also pointed out some drawbacks or factors which could be improved for future events. I did personally suggested him one few days ago and am sure he would love to hear feedback from you all the participants too.
Finally, I want to announce the surprise for #PowerHouseCreatives. This could be one of smallest community in terms of numbers approximately 100 only, but the amount of effort and word done by each and every member was quite remarkable. They received 712 votes in total, more than 7 times of their total strength supported by other communities aswell. They have truly given their best to it.
I am delegating 10K to @SteemitBloggers via @appreciator for span of 6 months until they get more or equivalent support. I hope it could help them further grow and flourish.
Wishing you All The Best, #POWERHOUSECREATIVES.