This week's contest theme is Eye Spy With My Little Eye... Something Dark, Big & Loud
This is such a coincidence since I've just visited the War Remnants Museum in HCMC city just a few days ago. It wasn't my intention to walk into this area but as I was trying to get my Actifit score up, I decided to take a short detour into this huge compound. I've always seen this building but never thought of dropping in. Let's just say that I'm not really a fan of any sort of museum.
Good thing I did it !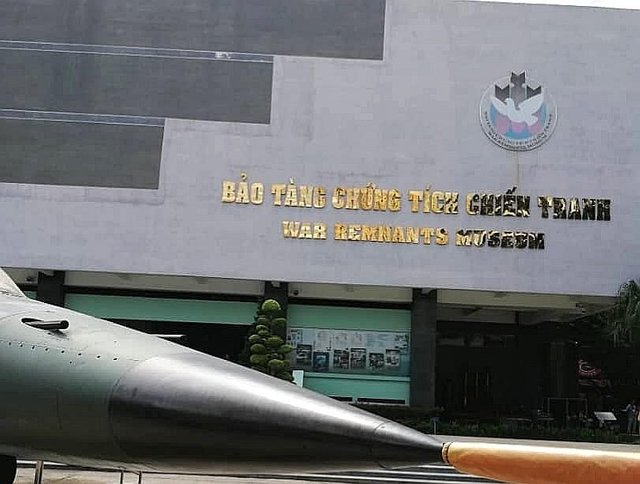 Now, what was DARK, BIG AND LOUD wasn't the sign, of course. It's THE BIG BOYS TOYS they had displayed for all of us.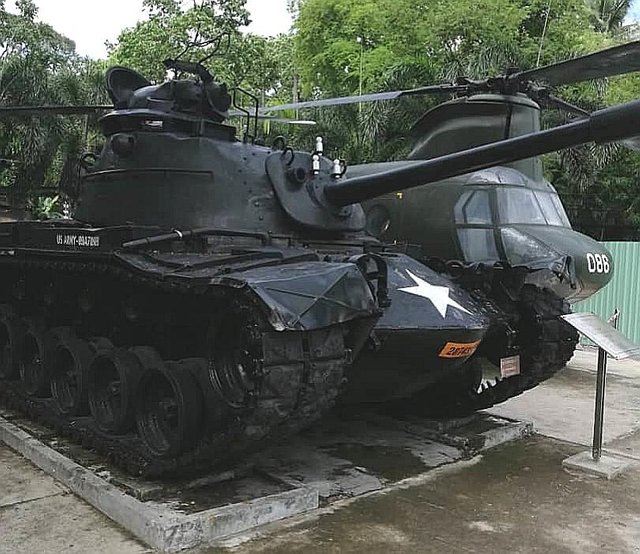 I think the army tanks are at least 20ft tall and they looked just as dangerous as they would be in any movies that I've seen. There were NO ENTRY signages placed in front of these Big Daddy's, I guess people do try to sneak into these tanks and pretend they were in some make belief World War II movie.
I dared myself to stand close enough to take this photo and once done, I moved myself from the BIG GUY before I had the nearby officer staring fiercely at me.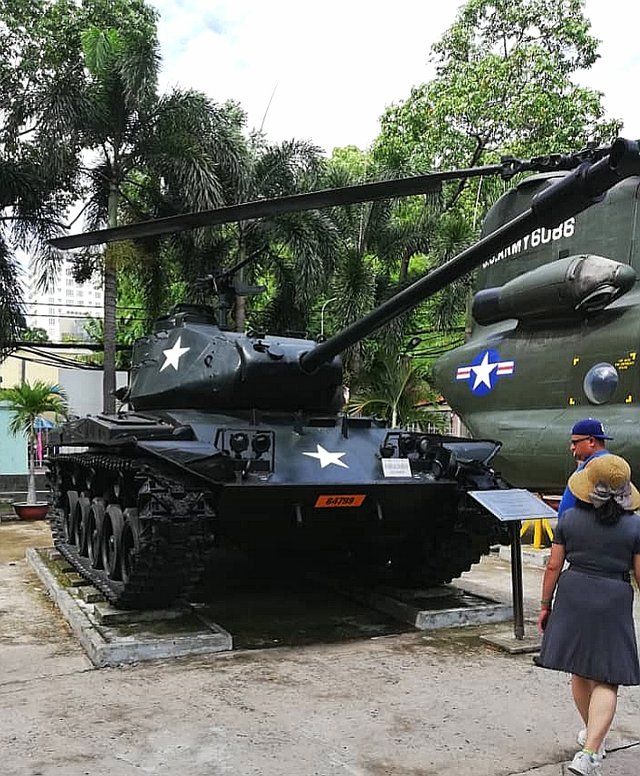 Of course, there were plenty other Big Toys available for tourist just like me to admire and photograph with but the TANKS were definitely the largest toys available. It wasn't as if one would see an army tank in front of them everyday. I did somehow wonder how did they managed to get these toys into town in the first place.
Perhaps it was the remains from the war. Vietnam was indeed part of the French colony and they are still very much affected by culture of the frenchmen. They actually eat french baquette as their daily meals.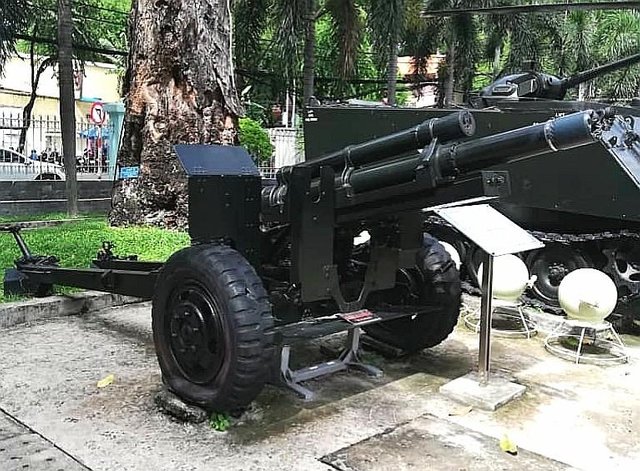 Here, is another sneak peak of something dark & loud, not necessary big but still big enough that it requires more than 5 men to move it around.
Do drop by to the museum if you're ever in town. It's definitely worth the visit if you want to know the history of Vietnam all in one day and all in one place.