Welcome to our 16th edition of the "In the Spotlight" series.
Today the spotlight falls on Jürgen Horn
On Steemit he is known as @for91days, and today I would like to introduce him to everyone by taking a closer look at the person behind the name and his passion for travel and photography.
---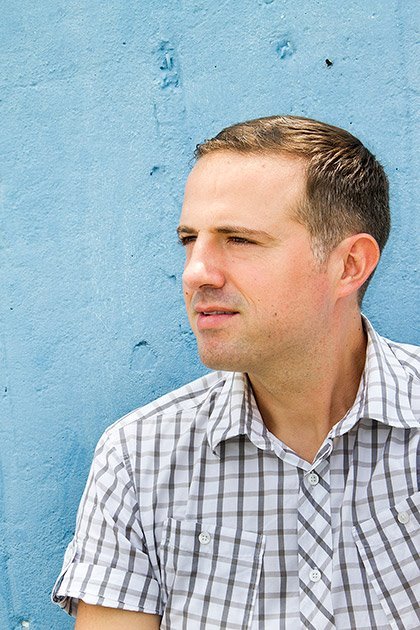 ---

This is Jürgen Horn's story:

My name is Jürgen Horn and I was born in 1976 in Darmstadt, Germany. I graduated at 19 years of age with a business degree, subsequently, I did my obligatory community service at the Blood Donation Services in Frankfurt (Zivildienst) and afterwards had the option of going back to work for the insurance company once again.

But if I learned one thing during my time of acquiring that degree, it was that this was not the kind of work I wanted to do for the rest of my life.

So I became an Au Pair in Boston, USA and decided to stay on in order to get a photography degree from the New England School of Photography. I graduated with two honours.

This is where I met Mike. My visa was due to expire very soon, so we decided to move to Berlin where we then got married. From this point onward we became totally independent and started our first websites.

Not too long afterwards we moved then to Killala, Co Mayo in Ireland, which is a tiny town of maybe 100 people with 9 pubs. However, after 1 ½ years, we got fed up with the weather and moved to Valencia, Spain.

In 2010 we came up with the "For 91Days" concept. Since then we have been travelling and tend to stay in each country for the maximum time period allowed on a holiday visa i.e. 90 days. When we are not travelling Valencia, Spain is our home.

I am sure all of you are curious to know what photography gear I use: well here it is! I use a Sony A7 with the kit lens and ef zoom lens 70-200mm f/4 l usm, and that is it! I try to travel light
---
This is me stuck in quicksand in Bolivia!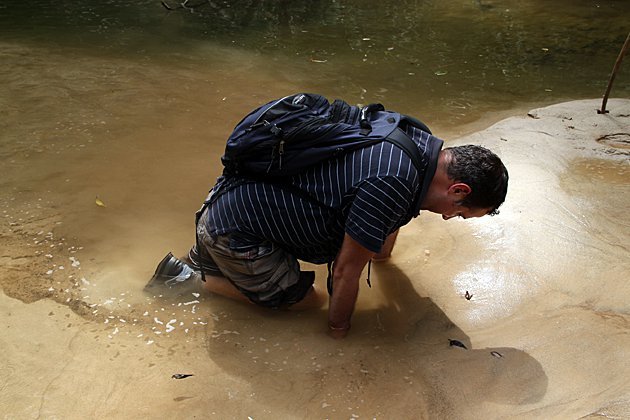 All photos used with permission of @for91days
---
Thank you, Jürgen for allowing us to publish your story,
and for sharing your awesome photography with us!

As always, we will be sharing some of Jürgen's awesome photos for the next 5 days,

BE SURE NOT TO MISS IT
---
If you would like to connect with @for91days, watch some of his incredible videos, follow him on twitter and/or purchase one of the remarkable eBooks you can do so here:

You Tube: - https://www.youtube.com/user/For91Days
Press & advertising: - http://for91days.com/advertising-press/
Twitter: - https://twitter.com/for91days
Published eBooks - http://for91days.com/for-91-days-e-books/

---
I would like to invite you to visit Jürgen's Steemit profile at @for91days where you can see more of his photography and follow his amazing travel adventures more closely.
---
Thank you, @for91days, you are a true inspiration to us all!

Read the weekly "In the Spotlight" series featuring some of our awesome photographers right here on Steemit. If you are a keen photographer and would like to see yourself "In the Spotlight" for one week please contact me at @positivexposure.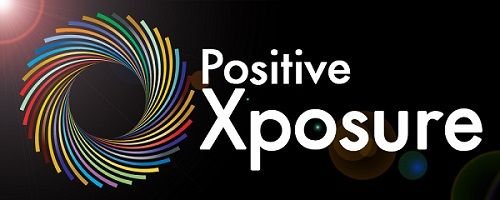 ---
Please join us in uplifting and supporting the photography community by
Following our curation trail @positivexposure at steemauto.com
---

---


Join us @steemitbloggers
Animation By @zord189