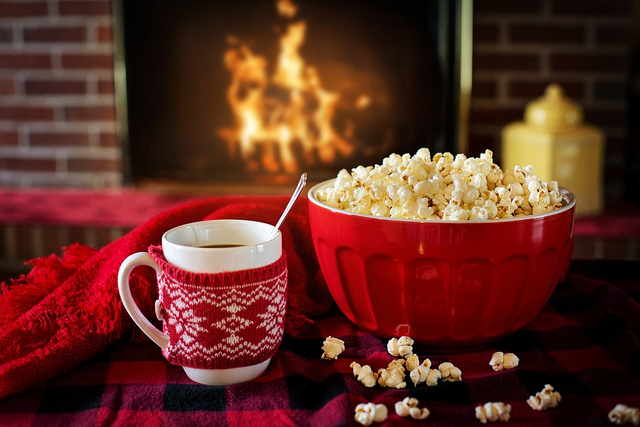 @fulltimegeek is now flagging all @popcornexpress comments to try to kill off !popcorn because he is attacking anything related to @themarkymark.
Hidding his comments for a month isn't enough, he had to go and flag @themadcurator over 2,000 times to put an end to that selfless project that many loved. Now he is attacking another project people love !popcorn.
So far he has flagged 129 comments in the last 24 hours hiding all the comments in the last 7 days.
Trying to counter it is pointless as he uses 100 bots to micro flag and counters any counters.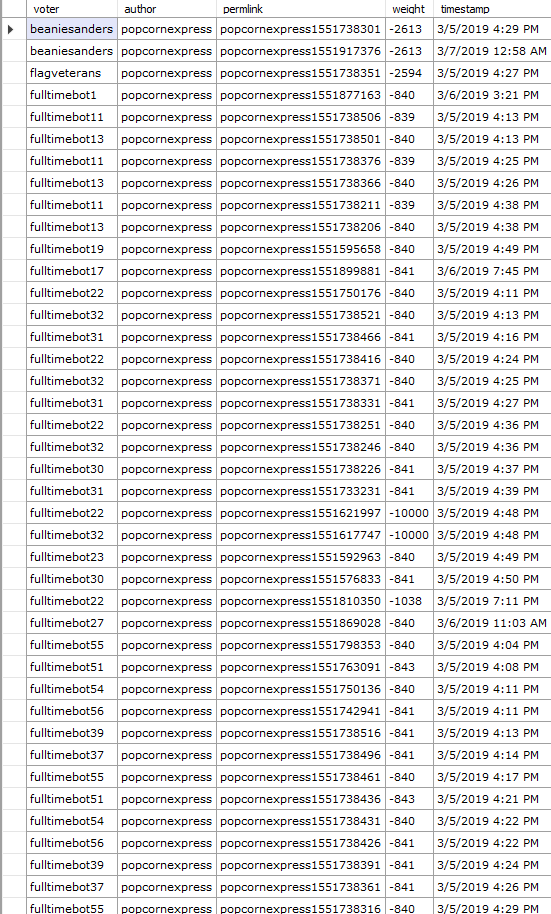 But why is he flagging !popcorn or @themarkymark?
You can read about it here.
If you want the tl;dr.
He was posting 16K times a day and his @proboards account got blacklisted on @buildawhale. He tried to buy a vote to game the rep system to bring the account from -10 rep to a positive rep and it was denied. When he messaged @themarkymark asking for a refund he removed his witness vote and threatened to flag his account for life.
The post he wanted to promote? A link to a third party site, his argument was it was to "archive it on the blockchain" in case the site goes down. Let that sink for a moment, he is archiving a URL that may actually go down...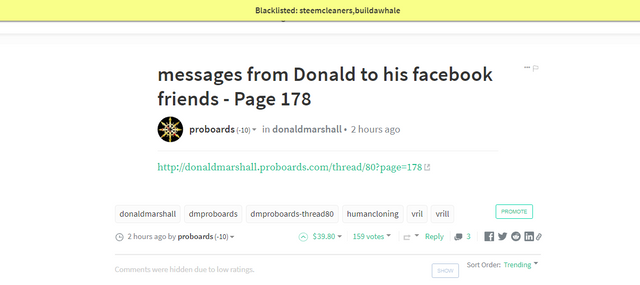 He felt that was worth 400 Steem in votes. Later he admits he was in fact really just trying to game reputation. But why not flag a curation project 2,000+ times, and flag @popcornexpress, and why not hide all @themarkymark's comments for a month, cause that's what heroes of the blockchain do!
and the best part
The post was flagged to $0.00 by Steem Cleaners and many other witnesses.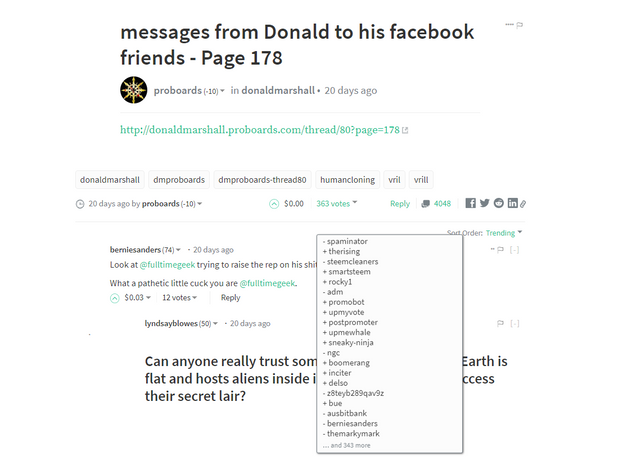 The irony of it all is he comes to Steem to avoid censorship, and then that's what he tries to do.