Spotlight on Poloniex Contest: Everything you Need to Know about Poloni Dex
I have seen a lot of post on Poloniex and I must say that the posts are well structured and explanatory. Whist I see these posts about Poloniex, I will be looking at another subsidiary of Poloniex which is the Poloni Dex. Poloni Dex is Poloniex decentralize exchange which was founded in 2018 as TRX Market but got acquired by Poloniex on November 27, 2019 to become a decentralized exchange.

Unlike other exchanges, Poloni Dex give users the full control to owning their coins/tokens. With 33 coin pair, with a volume of $30,554. Tokens listed includes but not limited to Sun, BTT, Dice, JST, WIN.
How to Create an Account on POloni Dex
In order to create an account on Poloni Dex, You need to have Tron link extension installed.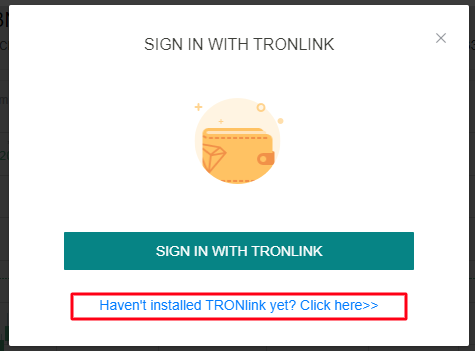 Go to your google web store and install Tron Link to your browser, this will be needed in creating a Poloni Dex account.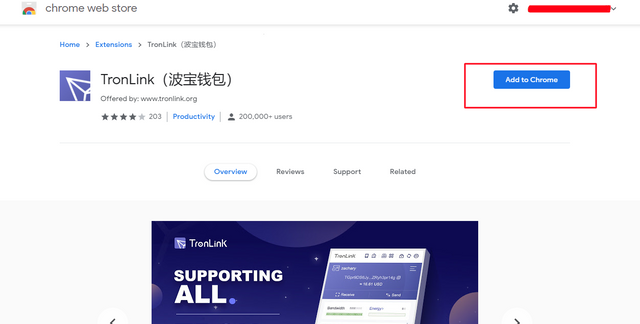 After installing the extension on your browser, you then set your password which would be used to access your Tron Link extension. Please create a strong password for security purposes, you can also use a password generator to create a password.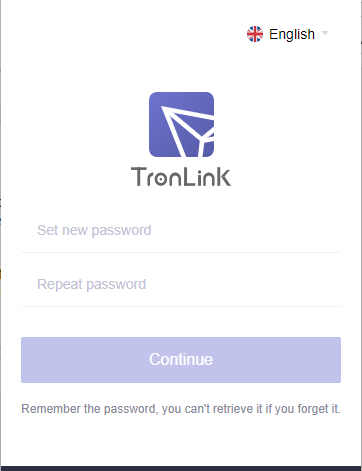 There are three ways to get your Tron account on Tron Link, the first is create a Tron account (New Users), Restore a Tron account (Existing Account), Using Hardware (Ledger Account).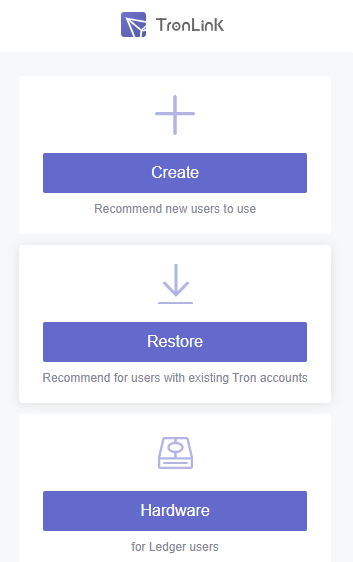 I restored my account since I previously own a Tron wallet. It should look like this after adding an account to Tronlink.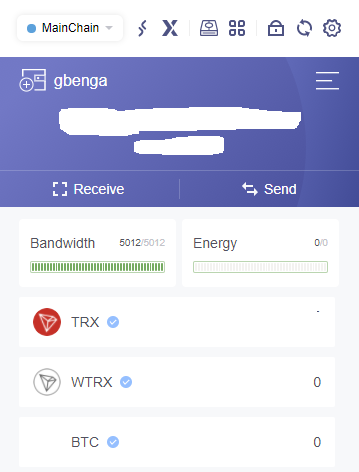 Now you can log in to Poloni Dex with Tronlink and check your balance on the exchange. With Poloni Dex, you own your tokens and can use it the way you want. You do not need any personal information or KYC to trade on Poloni Dex since it is a decentralized exchange.

The only things Poloni Dex do is to take custody of the asset when they are placed on order, helps to make deals and help to settle assets between the two users and this is done through an open source smart contract.

Trading with Poloni Dex
Just like Poloniex exchange, Poloni Dex is very easy to understand and trading can done with ease. The exchange page has the order book, a price chart, order history, and the buy and sell-box.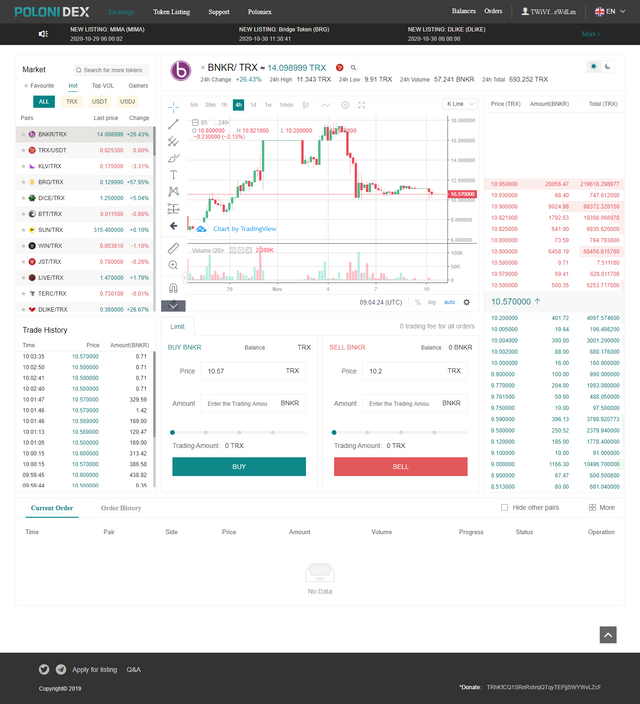 Tokens on Poloni Dex are paired with TRX, USDT, and USDJ, giving traders different coins to pair with compared to other decentralized exchanges that have only one coin to pair with.
Listing on Poloni Dex
Listing on Poloni Dex is not as complex as listing on Poloniex since it is a decentralized exchange and the data of users and traders aren't relevant. ALl that is needed to list a token on Poloni Dex are the Token Name, Base Token ID, Base Token Symbol, Price, Unit, Pair Type, Logo URL. Currently, the listing is limited to TRX10 tokens but in the future, other chains will be accepted hopefully.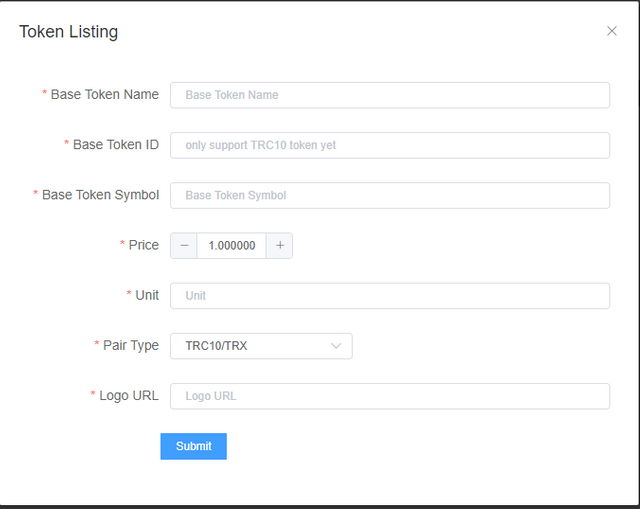 Fees
It is no doubt that fees are quite important for exchanges but with Poloni Dex, fees are not charged for trading as well as deposit and withdrawal.

My Thoughts
Poloni Dex compared to other decentralized exchange is easy to navigate, no fees are charged for transactions and it is very secured since it is decentralized and there are several servers but, the exchange needs to work on allowing other chain token be listed on its exchange and not just TRX10 tokens, this will increase its number of users.
---
---
To Be Continued...
---
---
Thanks for taking time to read through my post, I will appreciate your comments and will like to see you sign up to Poloniex if you haven't. In my next post, I will be sharing more about Poloniex.
---
---
All Images are are photos and screenshot are from https://poloniex.org except stated otherwise in the post.
---
---
You should read my previous post about Poloniex below
Spotlight on Poloniex Contest: The Legendary Crypto Asset Exchange
Spotlight on Poloniex Contest: How Deposit and Withdrawal Works on Poloniex
Spotlight on Poloniex Contest: Features I will Like to See on Poloniex [Part 1]
Spotlight on Poloniex Contest: What You Might have Missed Not Reading Poloniex User Agreement
Spotlight on Poloniex Contest: Earn Cryptocurrency on Poloniex Exchange
Spotlight on Poloniex Contest: What You Might have Missed Not Reading Poloniex User Agreement (Part 2)
Spotlight on Poloniex Contest: Poloniex VS Kraken (Head to Head)