Guys, that is the worst day in my life right now. I'm writing this down as tears are rolling down on my face and I can't even see the screen clearly so bear with me. I don't know how this could happen, but someone hacked into my Poloniex account and got rid of all my savings. They sold all my current holdings and with the Bitcoin, they bought NXT, what ever the shit that is. I noticed that someone got into my account I did the only thing that seemed sane to me at this moment because I thought that I was still the person that was holding the account - I changed the password. That was not a really good Idea, now I can't get back into my account for some reason.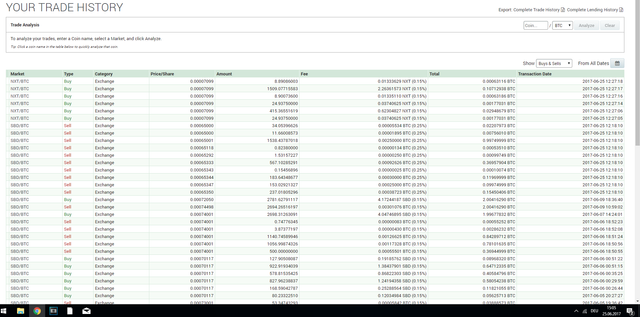 What had I planned to do with this money?
My Girlfriend and I wanted to go to Newzealand for one year and travel around. That's what the Funds were for, that was money that I accumulated over a few months working part-time in a really bad work environment. We had planned this for months and I put most of the money into Bitcoin, which made me a nice return. I invested into Bitcoin when it was around $1000 in the beginning of the year and it was now at $3000. Today was the day that I wanted to cash-out and book the flight and Hotels with this money. But it seems that life would rather fuck with me.
My Girlfriend already has everything booked and will travel there next month. It was my dream to travel with my girlfriend around new Zealand, to see all the awesome places over there and make a lot of memories with her. Well, I guess that Poloniex fucked me in that regard.
Do not trust Poloniex
How is it that one of the biggest Exchanges on the Internet can't keep your account safe?
I google around and saw that a lot of accounts on Poloniex get hacked on a daily basis that is just pure bullshit for such a huge Exchange.
My message to you is: DON'T USE POLONIEX
Sorry that this is not a detailed Post or really well written, but I can't stop my tears right now, this is literally the worst day in my life and I can't anymore. I might as well die right now, that is how I'm feeling right now.