Poloniex went down for more than 30 minutes already: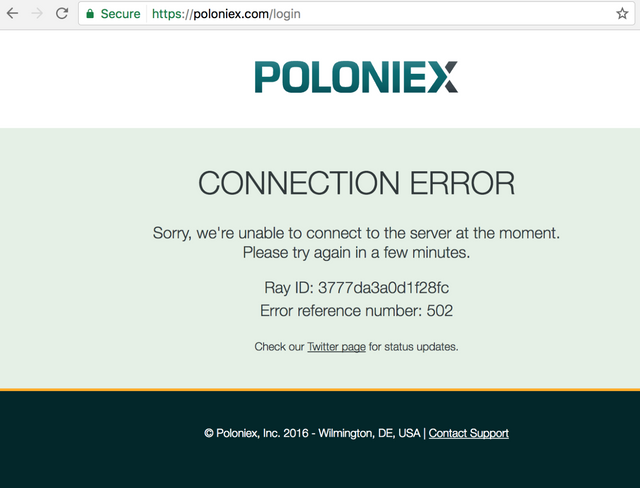 No announcements on their twitter. It's alarming that they haven't even attempted to address our concerns yet. What's happening?
UPDATE: It's back, but there are issues with withdrawing at least BTC, and of course STEEM. Those continuous problems on POLO should be considered as an warning sign. Better, when possible, to withdraw the funds from there.