Janet Airlines - The "Secret" Airline Operated By The US Government You Could Snoop Around On Too
Looks like an ordinary passenger plane, but if you look into its story, the plane on the picture below is pretty special.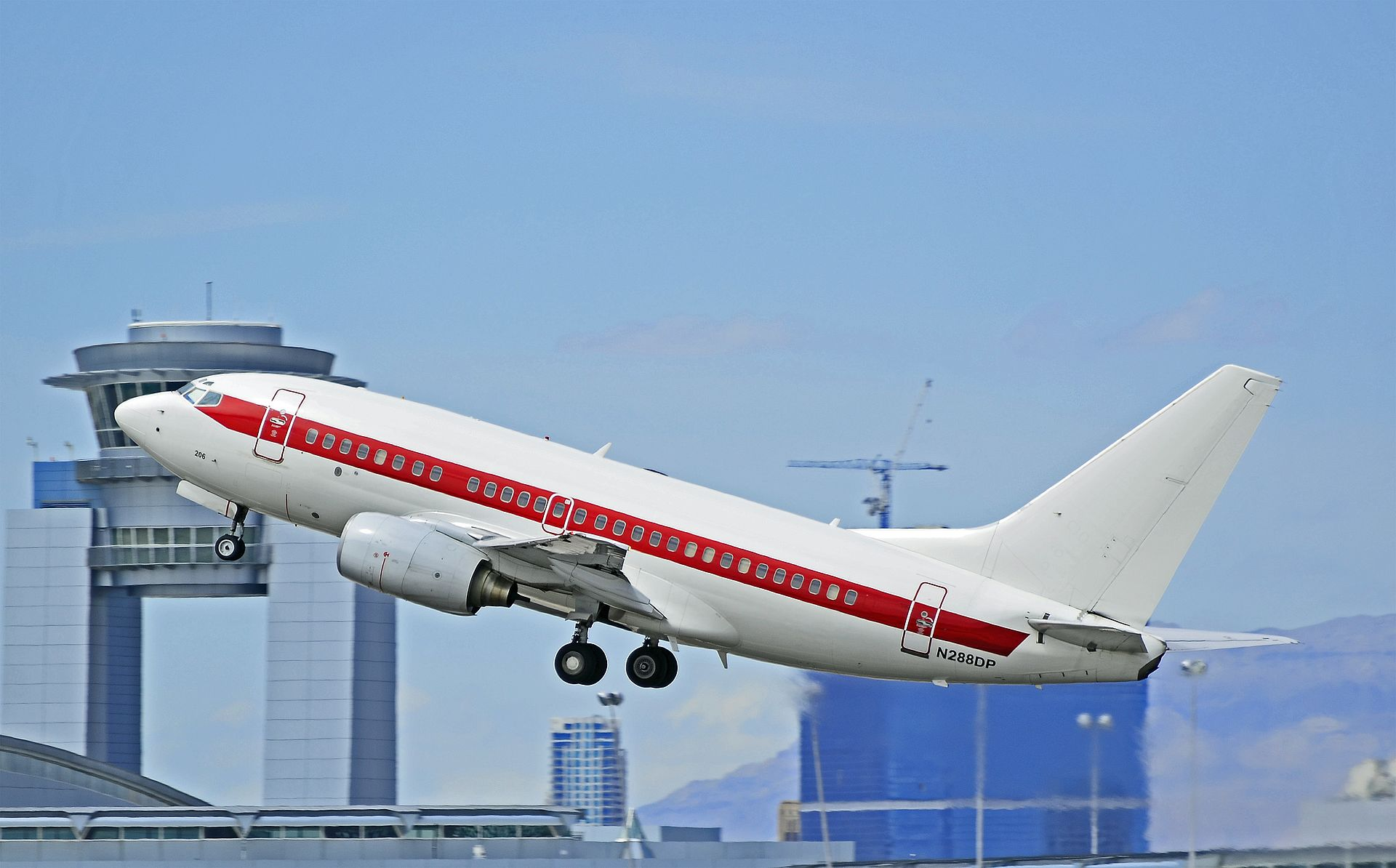 Source
That's because it's part of the feet of an airline that's kind of secret. Let's snoop around on it together and see what we can easily find online.
Janet Airlines
Janet is by no means a regular airline. It has a fleet of passenger aircraft, it's headquartered in the Las Veges's McCarran International Airport and it performs regular flights to about 10 destinations. But you can't really buy a ticket and hitch a flight with them. There is not company called Janet Airlines and the reason we know this operation exists is the fact that we can clearly see it happening. We don't even know what it stands for but guesses range from Just Another Non-Existent Terminal or Joint Aircraft Network for Employee Transportation to just a secret government official's wife's name.
Here is their current or almost current fleet ready to be immortalized in the blockchain taken from wikipedia, but getting a fully up-to-date one would not be hard at all if this one isn't:
---
| Model | Registration |
| --- | --- |
| Boeing 737-66N | N319BD |
| Boeing 737-66N | N869HH |
| Boeing 737-66N | N859WP |
| Boeing 737-66N | N273RH |
| Boeing 737-66N | N365SR |
| Boeing 737-66N | N288DP |
| Beech 1900C | N20RA |
| Beech 1900C | N623RA |
| Beech King Air B200C | N654BA |
| Beech King Air B200C | N661BA |
| Beech King Air B200C | N662BA |
---
The fleet of passenger airplanes uses the callsign JANET and it operates its own terminal at the Las Vegas airport. A bunch of people arrive in the morning, board the red-striped Janet planes, go on a domestic flight somewhere and then return with the same airplane in the evening, take their cars and go home.
But there are a lot of clues about what is actually happening there. First of all, the planes do have registration numbers and those are part of public records. You can go to the Federal Aviation Administration website and check the registration number. Here's what pops out for the place in the picture above.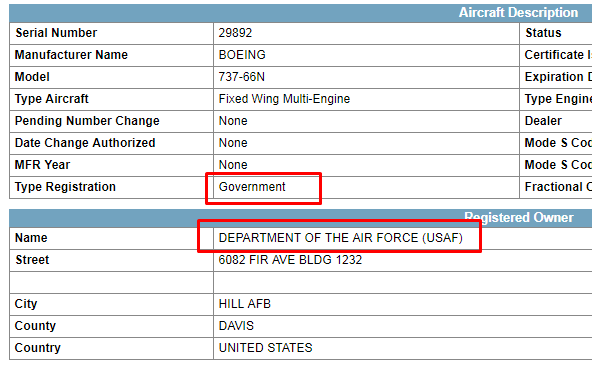 Alright, so this is clearly a US government plane that is owned by the US Air Force. Keeping in mind the patterns of its flights, it is not hard to conclude that those are planes taking government employees to the government facilities where they work. And since things are still being kept a secret despite being in plain sight, it's clear that the places the planes are going are also classified.
The planes are not actually operated by the US Air Force and in many way act like a civil airline. This means that they come with transponders that allow for their destinations to be tracked. Unsurprisingly, destinations include Area 51 (thought they turn of their transponders before approaching that air space), Air Force Plant 42, the Tonograph Military Test Range and the China Lake Naval Air Weapons Station.
The most fun part about this otherwise classified operation is that you can actually track their flights online. Using a site like Flight Radar 24, you could actually track the secret airline's planes online and even get data about past and future flights. For instance, we could easily see that the plane from the picture above services the Tonograph destionation daily.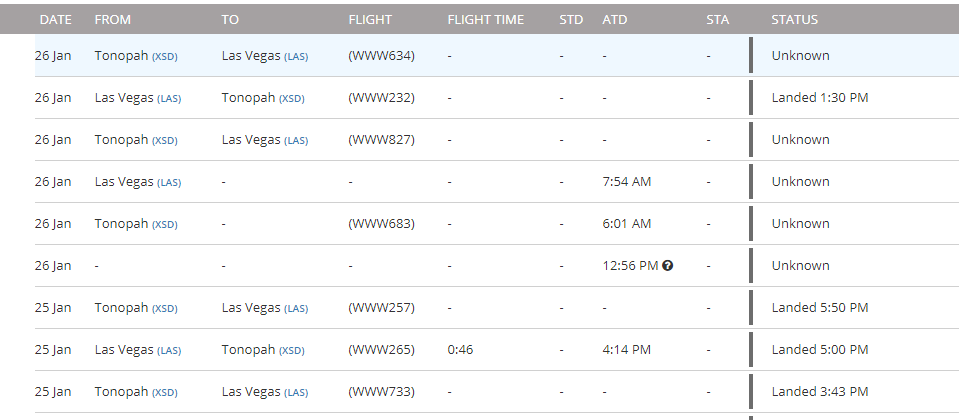 You could even replay flights and look at its location if you get online at the right times (which I don't have the patience for):

On top of this, we know that from time to time, the contractor operating the airline is looking for employees. The current contractor AECOM had a job posting on their website for a flight attendant and the previous operator (now owned by them) had done the same in the 90s. The job posting has expired now, but since the internet doesn't forget nowadays, it's easy to go back and see what the job posting used to say and here are the main giveaways: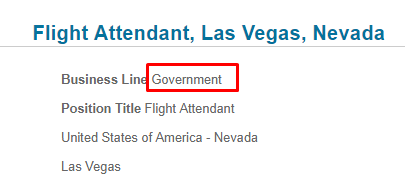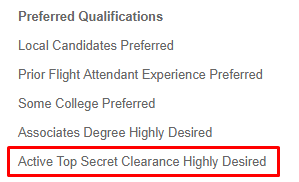 Apparenently Janet Airlines needed flight attendants and we missed the window by just a few weeks. Well, better luck next time.
---
In the end, I find it quite amusing that this classified airline is so clearly visible and easy to track and snoop around on. I hope you find it amusing too. And if you visit Las Vegas, don't forget to look for those red-striped planes full of secret government workers!
---