Facebook Censors Missouri Senate Candidate Austin Petersen for Gun Promotion
I've written a few times lately about how real free speech doesn't exist anymore on most social media platforms. Facebook, Twitter, and YouTube have all jumped on the proverbial politically correct bandwagon. Facebook and Twitter will either ban you forever or give you a timeout. YouTube may keep your content and continue to make money from your videos, but prohibit you from making any money.
Not so with Steemit!


Steemit is about real and true free speech. No censors. No bans. No problems. Of course, if you are a racist, bigoted, homophobe, the Steemit community will downvote you into reputation purgatory. The platform itself, though, won't do anything. It's a blockchain and your posts are here for anyone to see forever. You can even generate some revenue on Steemit while giving away an AR-15! But don't try that with Facebook if you are Austin Petersen.
Austin Petersen is a candidate running for Senate in the state of Missouri. Petersen decided to do a fundraising promotion giving away an AR-15. Facebook decided that anything mentioning guns deserves a 30-day reminder of who is in charge.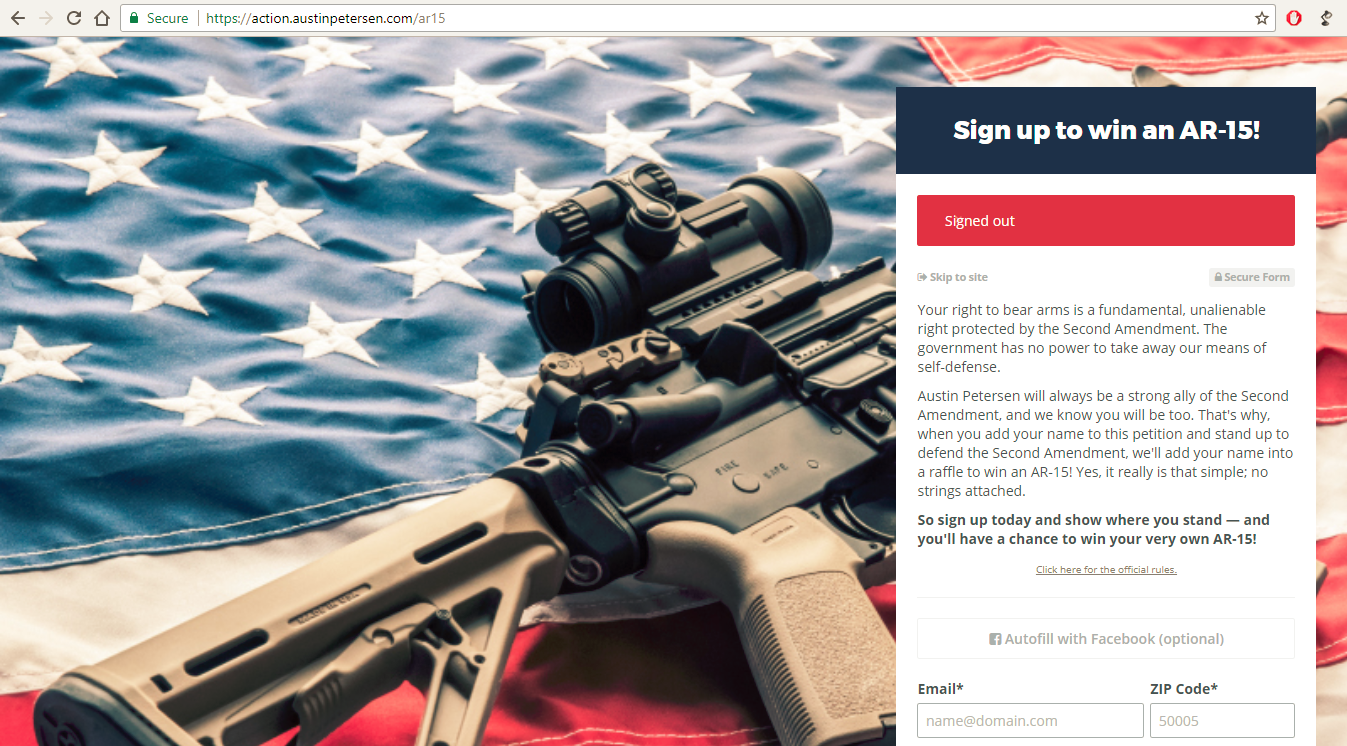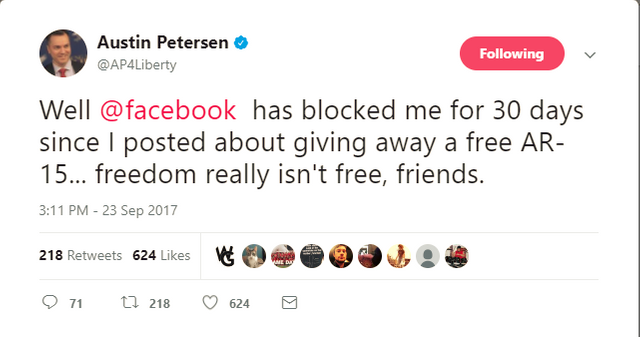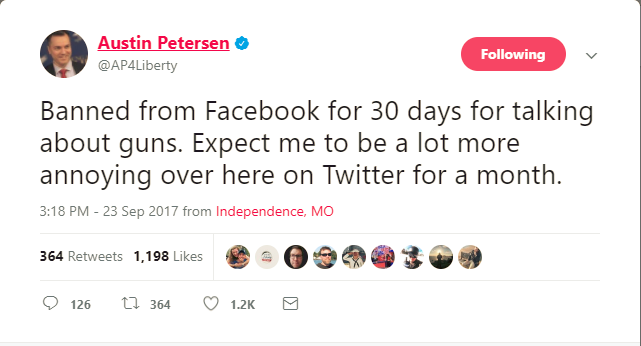 Perhaps my favorite tweet of the night.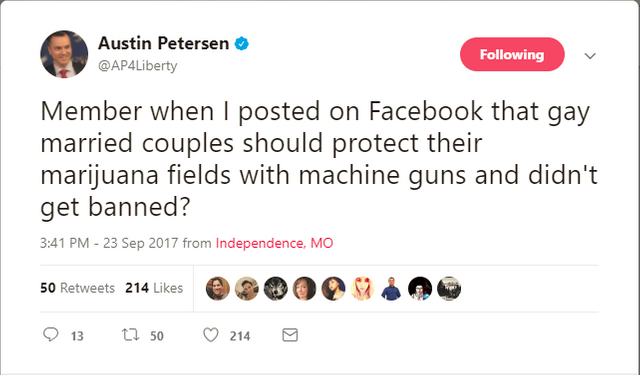 Austin, in his classic sarcastic style, noted that not all talk about guns is against social media law.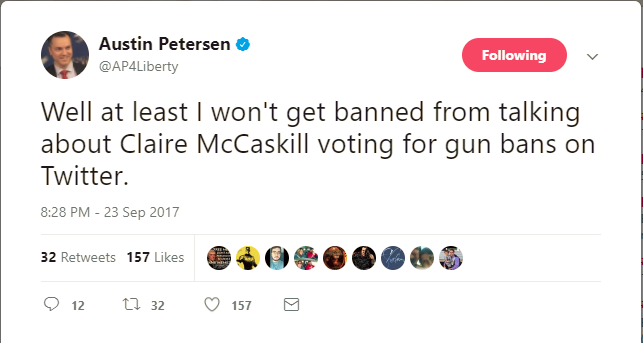 Now, more than ever, freedom of speech needs a place where it is truly respected. I'm glad that Steemit is that place.
Sign up to win the AR-15!
Here is the link to sign up and win the AR-15.
Bonus Thought!
If someone can get Austin Petersen to give me a video shoutout on any social media before this post reaches 7 days, I will donate all the earnings from this post to his campaign. All that I ask is that Austin mentions my name, Steemit, and this post.

My name is Rich and I'm a Libertarian.



You can find me on the Libertarian Chat Channel. I'm working on a production called the LIS, or Libertarian Interview Series. It's going to be a series of written format interviews with the top Libertarians and Anarchists on Steemit. If you would like to be a part of it, either to be interviewed or offer help, just message me here.