Elections are becoming more and more of a show of selection by the elite, rather than accurate or misguided choice of informed individuals. The elites from big tech and government are working together to cement that delusional political system.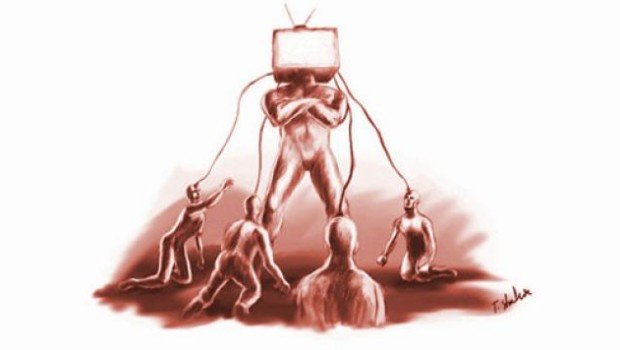 Source
The goal of "securing" election results that are desired to be obtained, is what big tech and big brother have agreed to coordinate efforts and team up for. The 2020 elections will see coordinated strategies from security teams for Facebook, Google, Twitter, and Microsoft, along with the governments' FBI, the Department of Homeland Security and the Director of National Intelligence's office.
They all met today at Facebook's Menlo Park headquarters, boasting of a "comprehensive strategy" to control what they deem as "vulnerabilities" demonstrated by the previous 2016 election, as well as "analyzing and getting ahead of new threats".
What threats? Well, people who don't fall in line with what the establishment wants. Especially people who think freely and don't fall for the official narratives spun by the state and mainstream media. Those who dissent from the established doctrines and look to make things better outside the current paradigm.
As for the previous vulnerabilities. There were none. Alleged accounts of Russian meddling in election were shown to be merely ads which mostly appeared after the election happened. While real meddling came from Google as they tried to manipulate and rig the election in favor of Hillary Clinton. This has been documented. Yet, big tech is not being called to account for it's social engineering. They are being sought after as allied to make rigging more efficient.
YouTube even spoke Orwellian double-think two-faced lies as they continued to censor and silence oppositional and dissenting political views while claiming they were an open platform for controversial ideas. What a farce.
Facebook is also tightening it's filter of rules for what "political" ads are allowed to run. The idea is to only allow certain types of ideas to spread, and stifle others. All determined by big brother big tech Orwellian rulers to shape society into what they want.
Couple this with DARPA's stated goal to put an end to "malicious" information on the Internet, and you are looking at a pretty tight social engineering package for the population. Wrong thinking will be censored at the least, if not eventually outlawed by statist decree or social shunning. Welcome to the future.
---
References: