Voting is Flawed. Is There a Fix?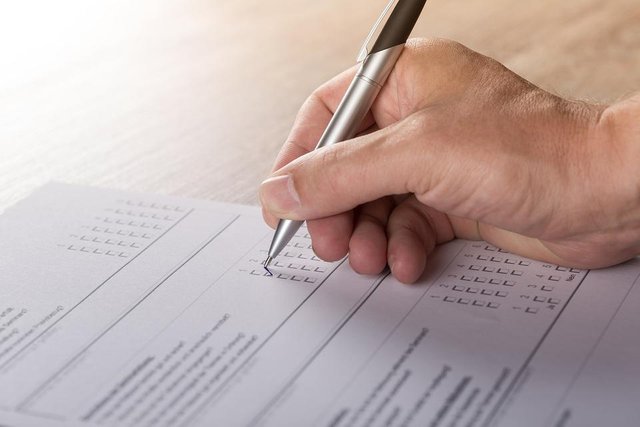 The many variations of voting systems seen throughout the world have all been reasonably flawed and unable to scale well beyond the size of a small classroom. Yet most of us still get involved anyway, simply because it's the way things work at the moment. We're just rolling with the punches. Even on Steem. What? You think the adults have it all figured out? The most important thing is to realise here is there are many flaws with our concept of voting.
First of all, not everybody can make and go through all proposals.
This is why most of our collaborative decision making processes only involve small groups of people determining what the general public votes on. You would think that in a society made up of individuals, we could all list our individual opinions, ordered algorithmically before getting a consensus through some voting process that covers it all. That's hardly even the case! Our methods of voting today are unable to scale well. There are bottlenecks whenever we pass information from one stage to the next.
Secondly, proposal list ordering is imperfect as we only have finite time and attention.
If you've tried curating on Steem, you will know what I mean. Even if the first ten that appears on screen are total crap, you might even push yourself to give out a vote for many different reasons like affinity to popularity, mood, relationship, patience, time, returns, etc. In small groups of people, the process may be fairly representative. But it all breaks down when we take it to the level of large communities.
Thirdly, most, if not all voters have incomplete knowledge.
Voters are assumed to be making informed decisions. Given the huge body of proposals, candidates, and socioeconomic complexities present in massive democracies, do voters really vote with full scrutiny and knowledge, or more likely through knowledge given off by information proxies we trust? Voting games usually end up being popularity contests.
Finally, voting systems can be easily exploited.
It doesn't matter if voting is so-called tamper-proof and sybil-resistant through the use of indelible ink, identity checks, or even blockchain technology. There's just no way to properly secure any voting platforms, especially around the premise of one person, one vote (also known as account-based voting). Anyone telling you otherwise must have not thought through the problem well enough. Identity can be gamed, made up. This is why Bitcoin uses Proof-of-Work, and Steem, Delegated Proof-of-Stake. Not saying they're perfect, but they seem to work fairly well in massively open, permissionless environments where "Proof-of-Identity" is likely impossible.
Conclusion
Why do we ever vote in the first place? It's just a means to an end. It's a way for groups of people to come together through some method of consensus to achieve desired outcomes. Given the inefficiencies of the voting enterprise, what if we have something that works way better? Less friction, more satisfaction, and perhaps, much better outcomes?
Good news: it may be possible to surpass the performance limitations imposed by some of the outmoded voting implementations. A small group people are already working on it now. But it's certainly not just a simple upgrade, as it would be the same crap if we just try to shove legacy voting methodologies into blockchains. Voting is just a process to reach consensus anyway, so the point is to have better ways of achieving consensus in a way that the aggregate of participants feel is fair, inclusive, and representative.
Our traditional ways of achieving consensus will still be around for some time, even in the blockchain space. But I suspect their performance will be outpaced in great orders of magnitude by a platform that is able to actually scale discussions and consensus formation. Blockchains like Bitcoin, Ethereum, and Steem are a glimpse of what is to come. Only time will tell. Please check out and meditate on these blogposts: The New Tau & The Power of Tau.
Some supporting resources
---
Not to be taken as financial advice.
Follow me @kevinwong