The Truth about Alex Jones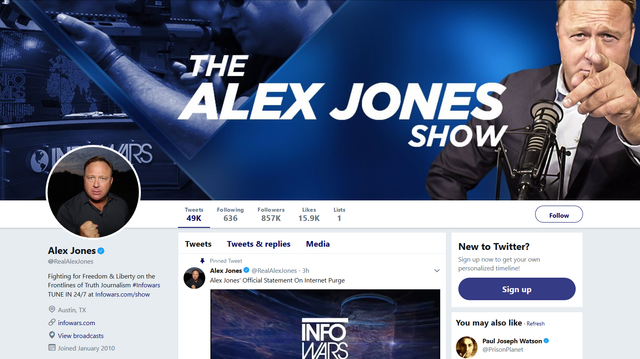 "Alex Jones....the name that has become as much a household word for conspiracy theorist as the actual term itself. Whenever the media pushed a narrative full of plot holes, contradictions, or illogical fallacies that cries out for critical evaluation and logical thought, there's Alex.... Always to be counted on to mix some truth with a whole lotta crazy and directing the narrative the mainstream media holds up as the emblem of lunatic dissent. The formula was so redundant, so consistent, and so obvious...it always stunned me that so many would believe Jones could be anything other than designated and deliberate controlled opposition. We all know the Lenin quote...'the best way to control opposition is to lead it' and what better character could one create than Alex Jones." - Debbie Lusignan (It's possible Lenin never actually said that.)
More from Lusignan's Facebook Note:
"Infowars won't be the true victim of this pseudo censorship campaign anyway (pseudo as a coordinated ploy for Infowars - the implications are real and serious for the rest of us), it will be the other channels who will be purged in the name of 'private business rights' who will cease to have a venue to challenge the MSM and false prophets such as Jones. In fact, this will be great publicity for Infowars as their brand has been flagging as of late and their supporters wary of a channel that continues to prop up in its own politicians what they say is high treason in the other side."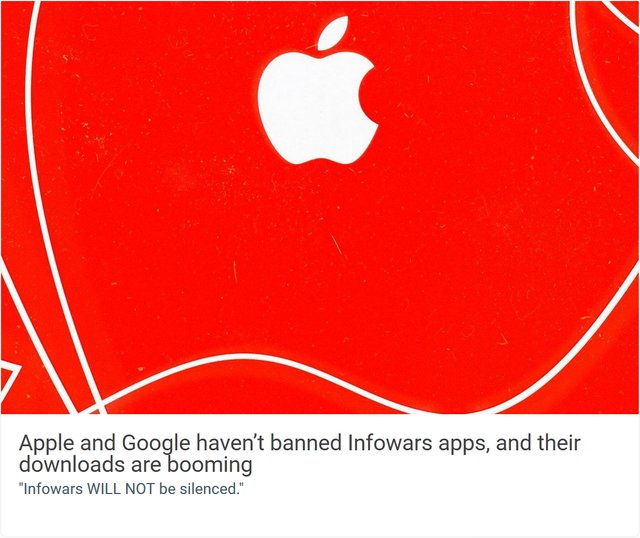 (I'm linking to an archived version of the article so that The Verge doesn't get views. The link to the live version can be found within the archived version's link.)
Another thing worth mentioning is that, like almost all of the alternative media, Jones and Infowars haven't really shown their followers how to actually get rid of the deep state.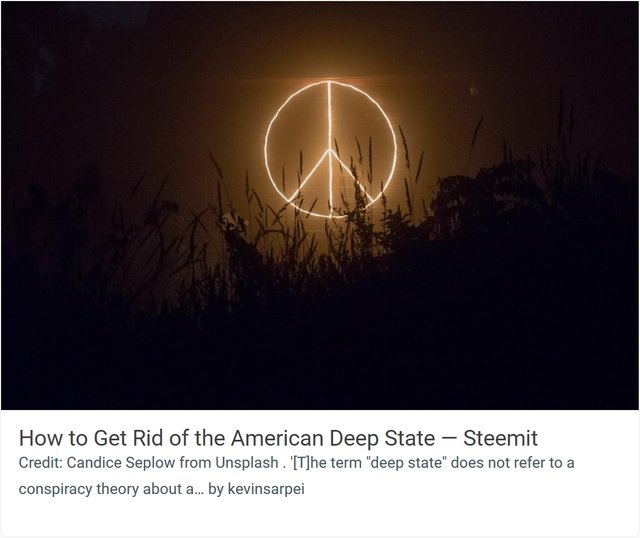 There's also the Bill Hicks conspiracy theory.
Sure, Jones looks and sounds a lot like Hicks, he generally has a lot in common with him, and the age thing is somewhat weird. But, this VICE article says the idea that Alex Jones is really Bill Hicks is "utter bullshit." And, since VICE is a mainstream media outlet, co-owned by Disney, A+E Networks, and Shane Smith, VICE and its writers are trustworthy and don't need to back their claims up with good evidence.
Yes, there may be people, like Sacha Baron Cohen, who go around pretending to be someone else. And Jones's lawyer may have said that Jones is simply a performance artist playing a character. But there's no way the establishment would go as far as having someone do this for years.
Right?