Ryż jest podstawą pożywienia niemal 1/3 ludności na Świecie. Plantacje ryżu podobno można spotkać już na całym Świecie. Ja miałam okazję odwiedzić jedną w Japonii. Ryż tam jest już zarówno sadzony jak i zbierany maszynowo. Ponieważ jednak byłam ciekawa jak to wyglądało dawniej, udało mi się też doświadczyć i tych podstawowych metod.
Ale od początku.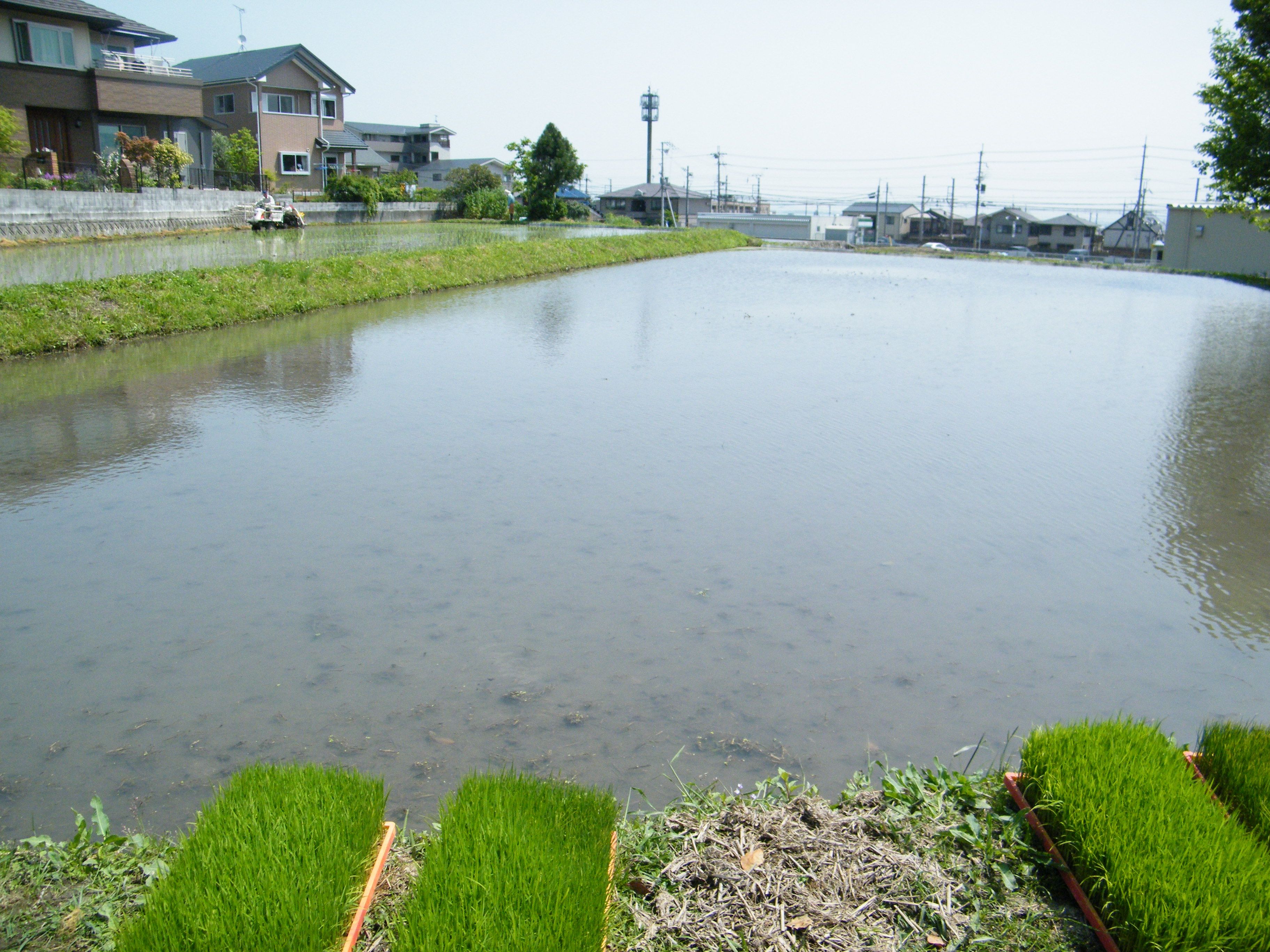 Na zdjęciu zalane wodą pole gotowe do sadzenia ryżu. Tak. Te doniczki z trawą to właśnie sadzonki ryżu przygotowane do sadzenia. Pola ryżowe zalewa się wodą z górskiego strumyka. Co ciekawe obowiązuje tam prawo wody. I ten kto wyżej mieszka ma pierwszeństwo do zalania swojego pola. Może to zrobić nawet kosztem odcięcia wody innym mieszkańcom.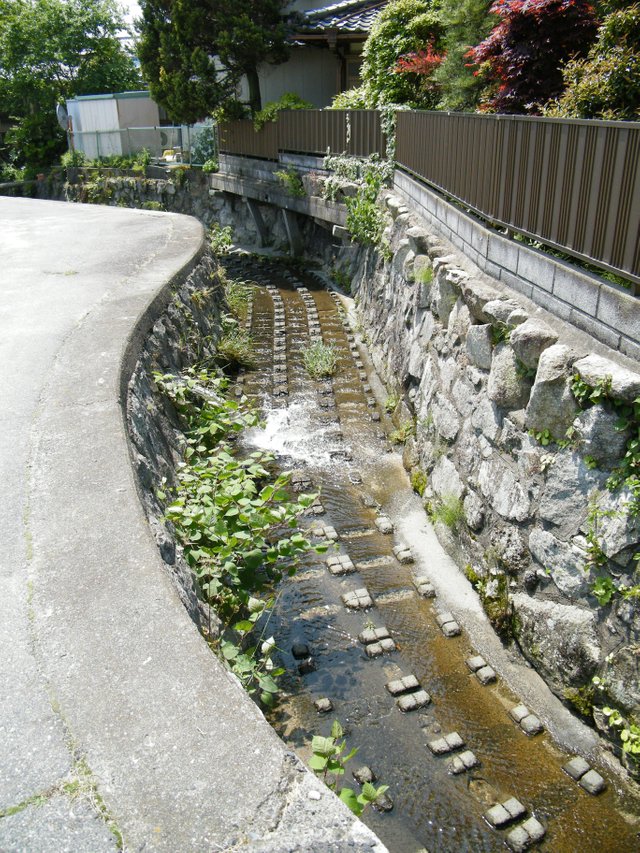 A tu pole ryżowe w trakcie zalewania. Niezłe błoto niestety.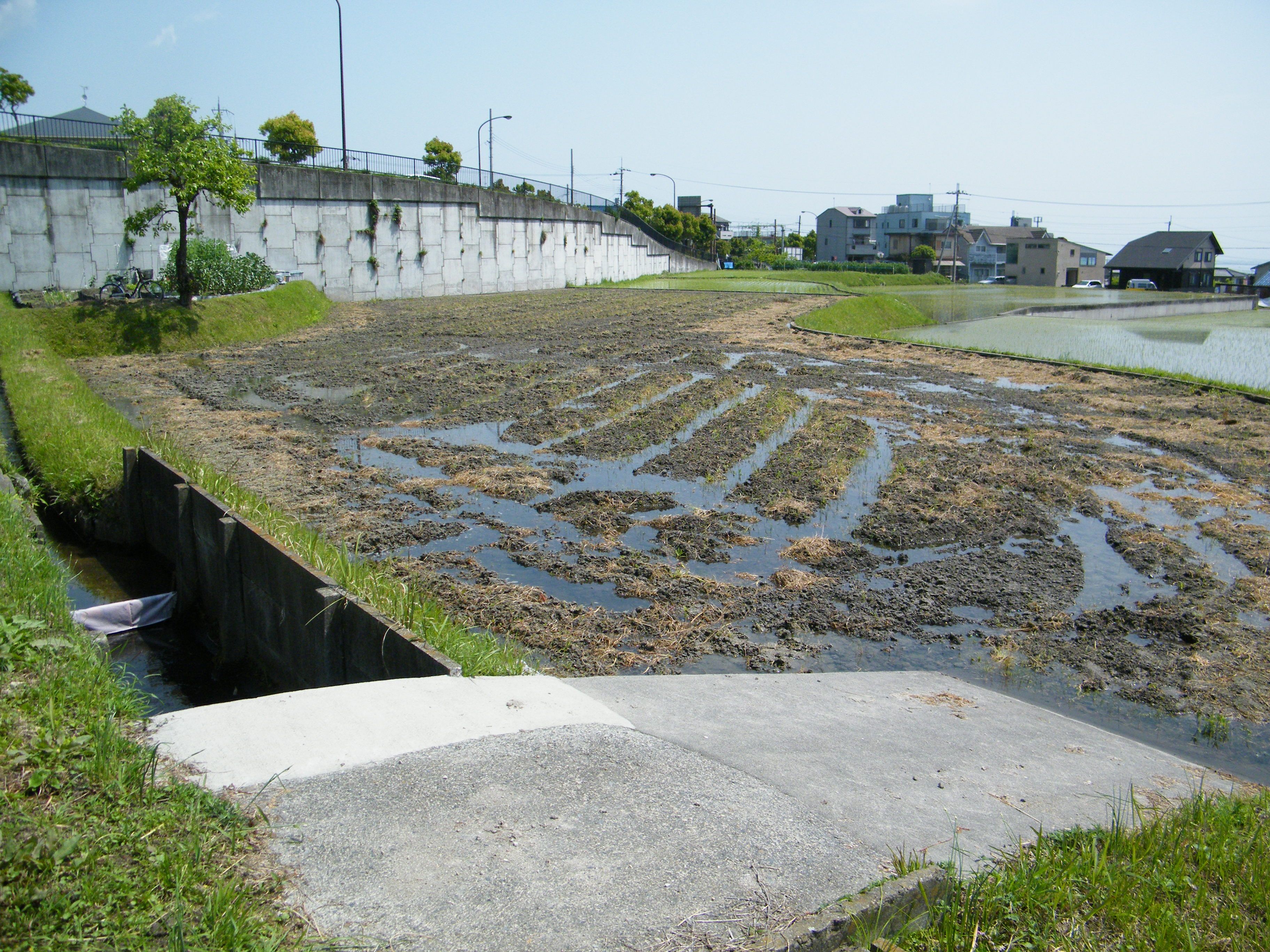 Co do sadzenia to wchodzimy do tego błota na bosaka. Gdy zaoponowałam to usłyszałam, że tych butów już później mogę nie wyciągnąć. Okoliczni mieszkańcy mieli specjalne skarpetki do tego celu. Bierzemy kępkę ryżu i odrywamy po jednym ździebełku, a następnie wtykamy w błoto.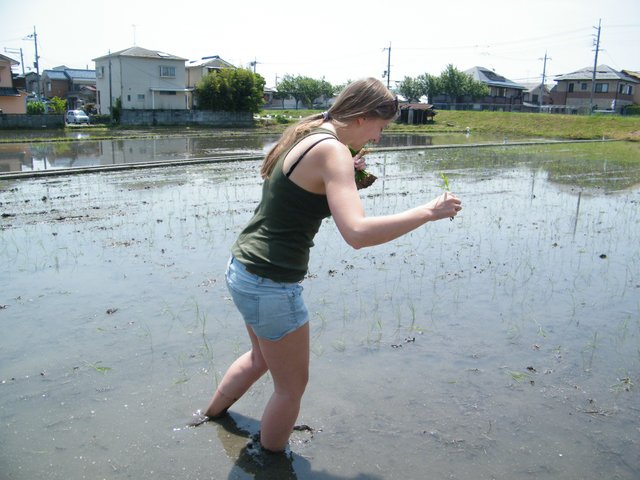 Ryż sadzimy równo w rządkach.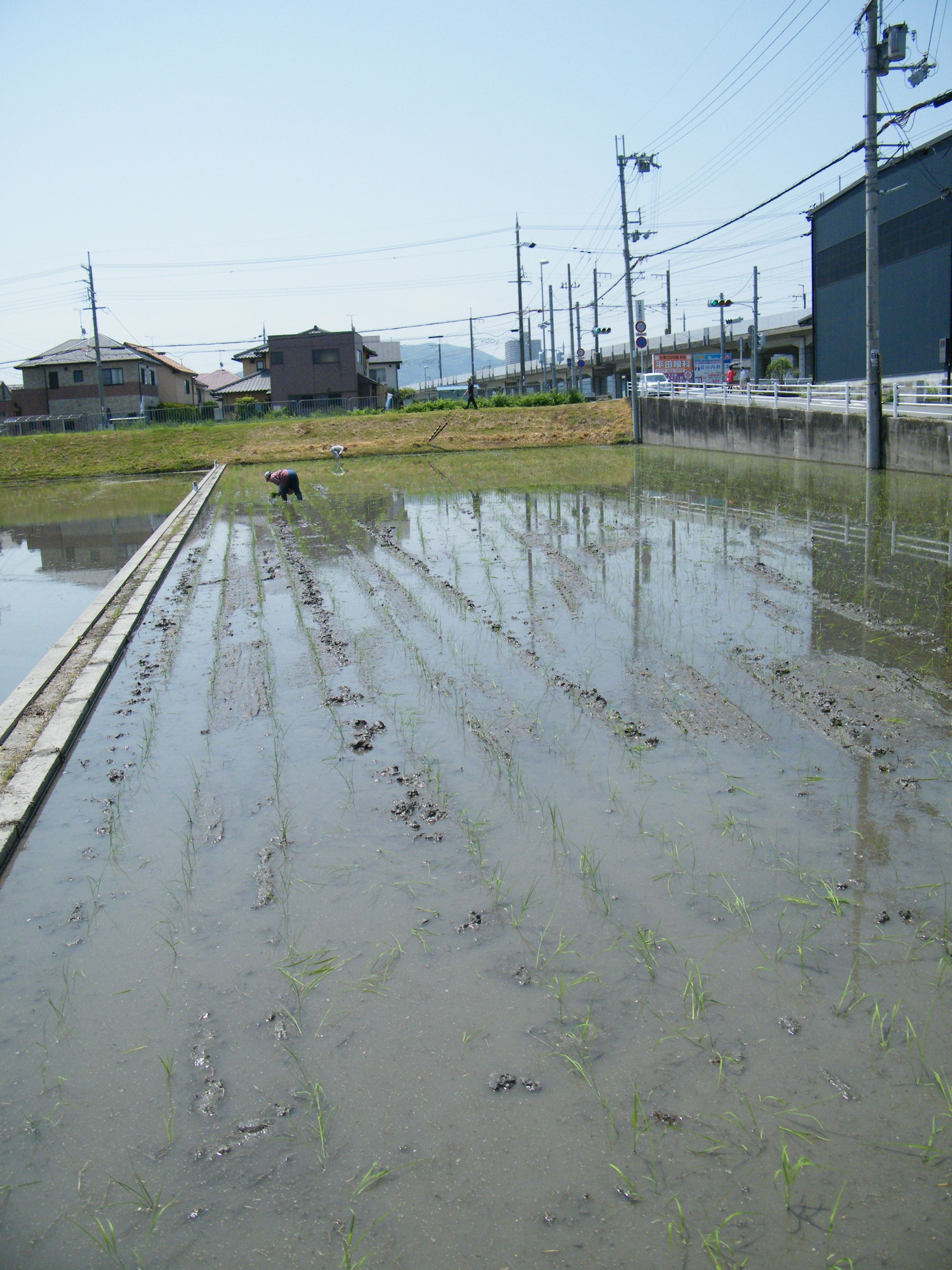 Zajęcie to jest bardzo męczące. W pełnym słońcu. Praktycznie cały czas w pozycji pochylonej. Przy jednym polu to była zabawa, ale obsianie wszystkich to nie lada wyczyn. Pewnie dlatego w obecnych czasach są już do tego specjalne maszyny. Wystarczy załadować doniczki z ryżem i sadzi się niemal samo.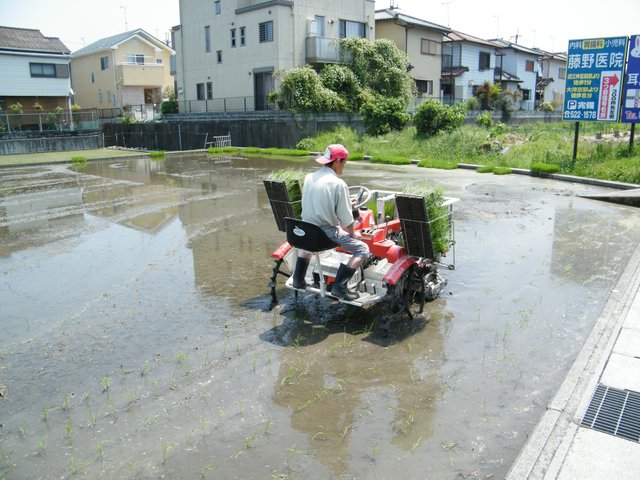 I gotowe.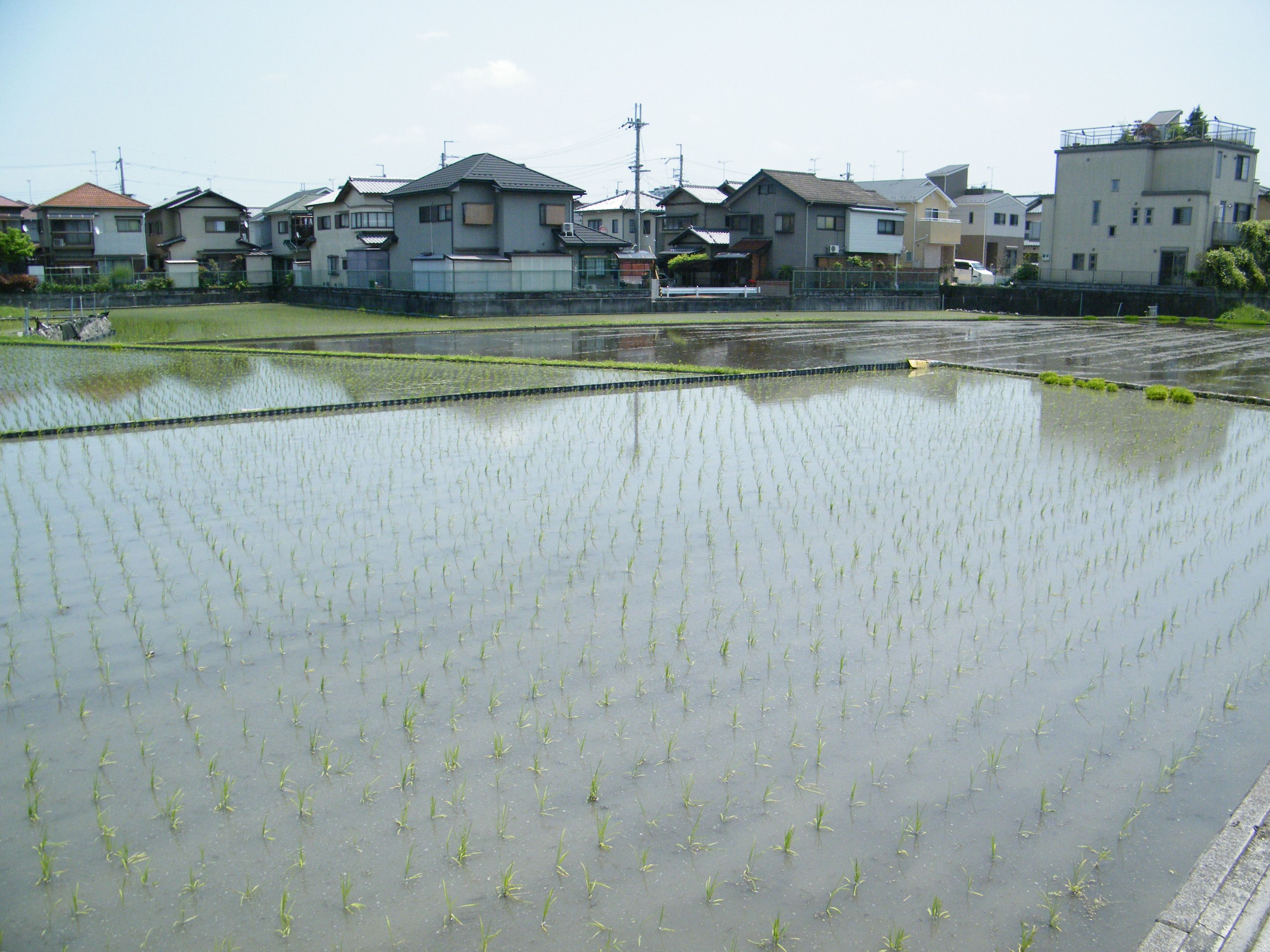 Co do zbiorów to nie wiem czemu założyłam, że również będę to robić na bosaka. Przyszłam w letnich butach, a trzeba było zabrać kalosze, albo trapery. Po wodzie nie było już ani śladu. Za to ryż drapał niemiłosiernie.
Zbiórka ręczna wymagała użycia zwykłej kosy.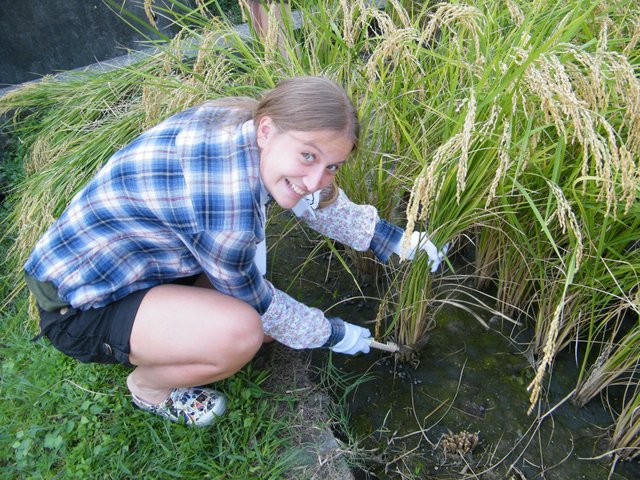 Następnie związujemy ryż w małe snopki.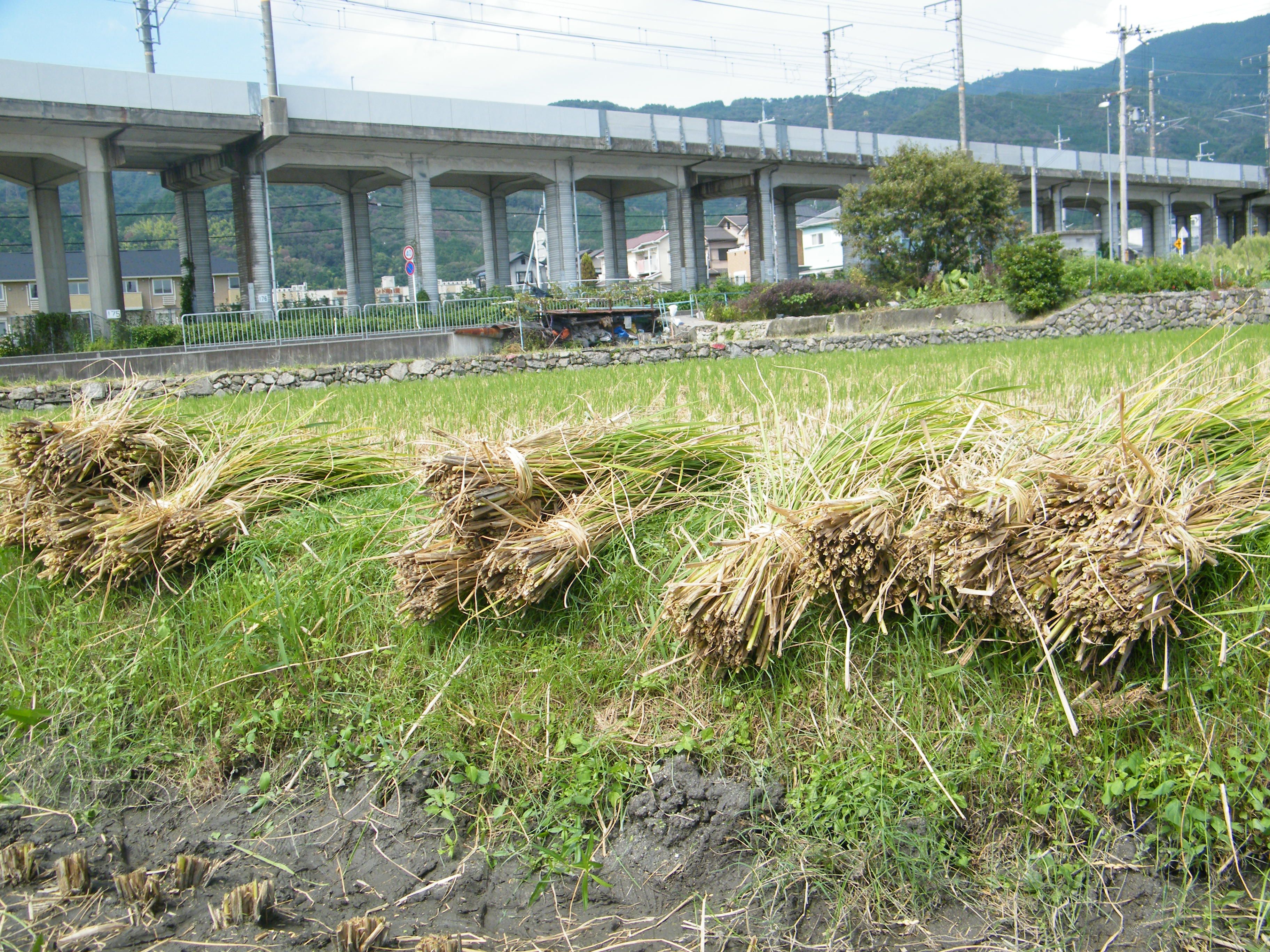 A tyle jeszcze przed nami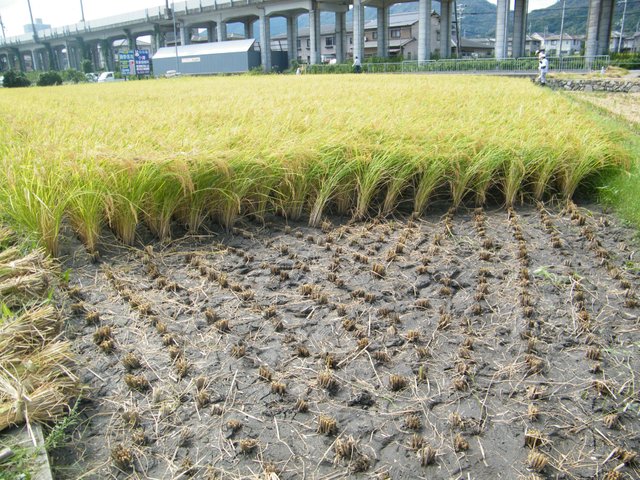 Ale znowu mamy XXI wiek więc są już do tego maszyny.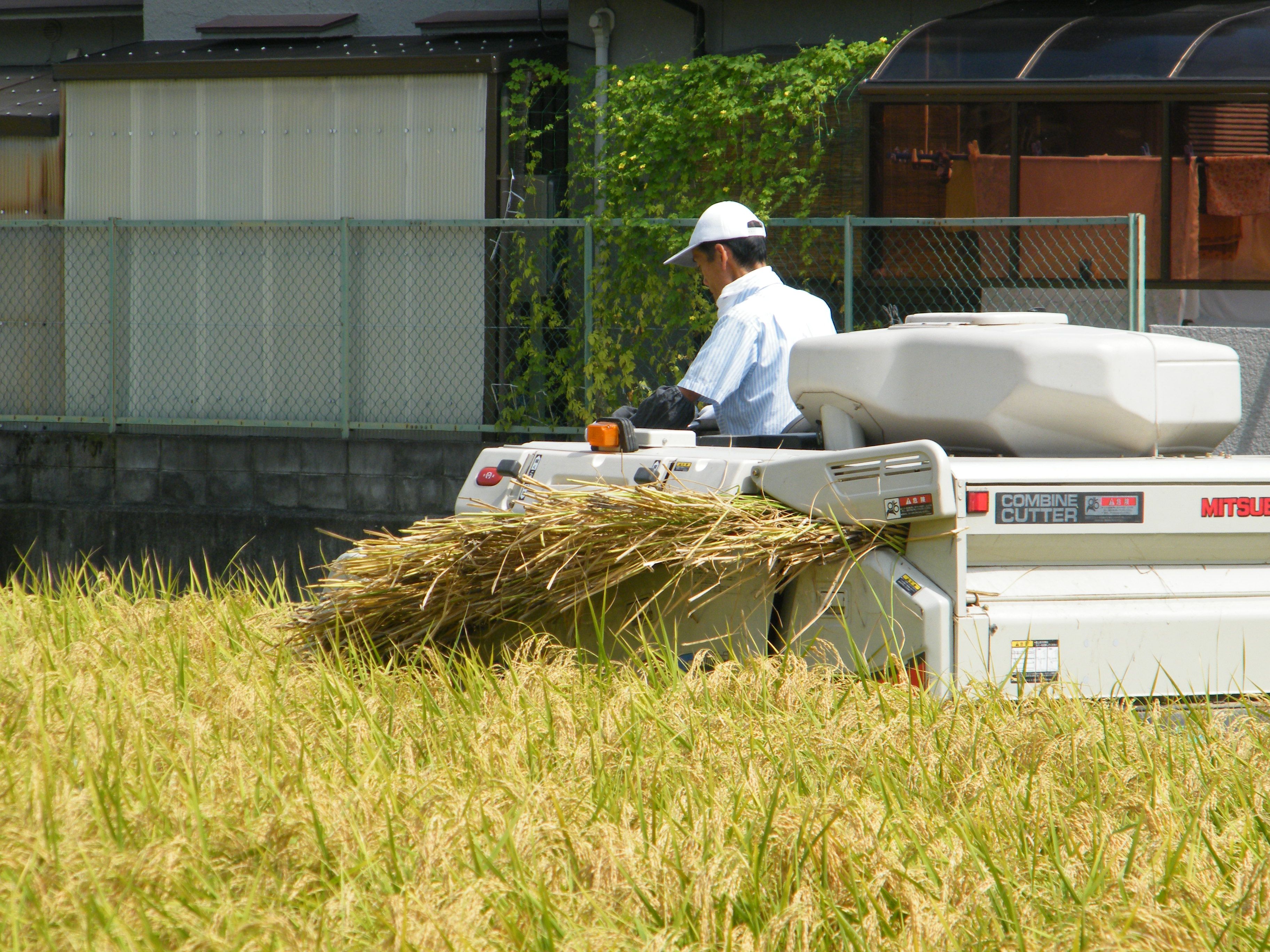 Na koniec jeszcze specjalna maszyna służąca do polerowania ziaren.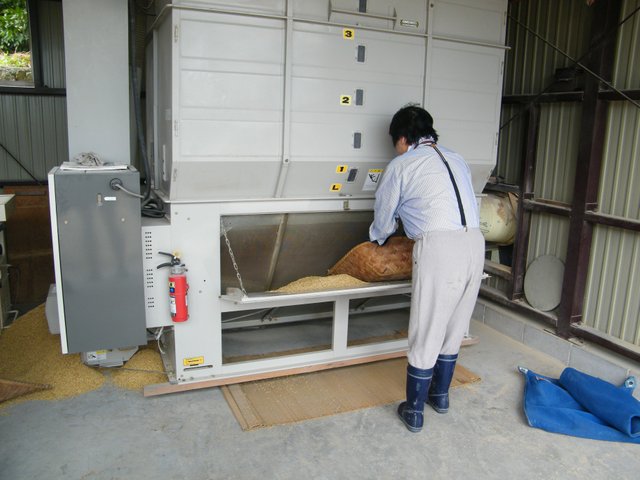 A teraz już pozostaje się tylko delektować. Wiadomo, że taki własnoręcznie zebrany lepiej smakuje :)