Pierwsze pisanki w Polsce zostały odkryte podczas wykopalisk na wyspie Ostrówek. Pochodziły z końca X wieku. Pózniej została ona włączona do symboliki Wielkanocnej.
Dla dzieci to przede wszystkim świetna zabawa przed Wielkanocą. Technik jest wiele. Można gotować w łupinach z cebuli, albo użyć kolorowych barwników ze sklepu. Są też folie dla leniwych które kurczą się pod wpływem gorącej wody tworząc ładny obrazek na jajku. Ale dla dzieci chyba najatrakcyjniejsze jest klasyczne malowanie farbami.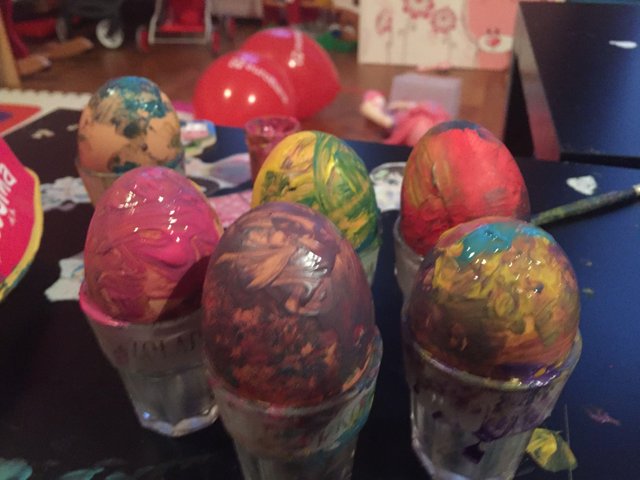 Może nasze wzory nie są klasyczne, ale były za to malowane z pełnym zapałem. Straciłyśmy tylko jedno jajko. Na szczęście przed Wielkanocą spokojnie znajdzie się i dla niego miejsce. Pewnie w sosie tatarskim.
A tak wyglądają pisanki przygotowane do wyjazdu do babci zanim trafią do koszyczka, a później na stół.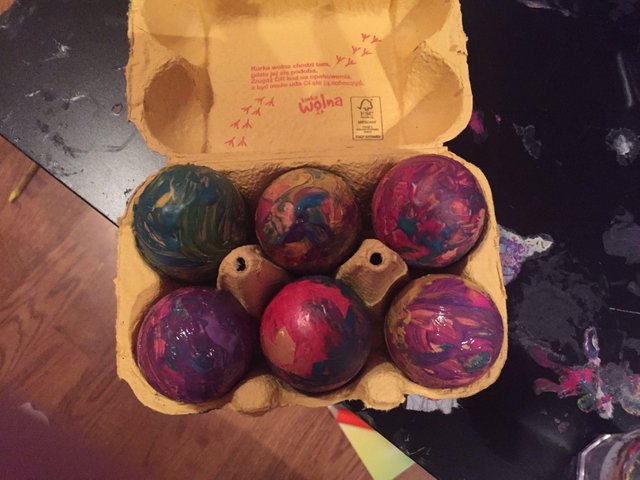 Dodam tylko, że moje córki wyglądały podobnie jak te pisanki po tym malowaniu.