Jak wszyscy wiemy najlepiej łączy nienawiść do wspólnego wroga. Dlatego dziś chciałbym zaproponował bym wspólne wyśmianie nowego Pixela.
Nie ukrywam że czekałem na ten telefon i miałem co do niego dość wygórowane wymagania, ale to co odjebało Google przeszło moje oczekiwania.
Zacznijmy od wyglądu. Na swojej konferencji Google twierdził, że przykładają szczególną uwagę do designu. Więc dlaczego oddali użytkownikom w ręce takie gówno?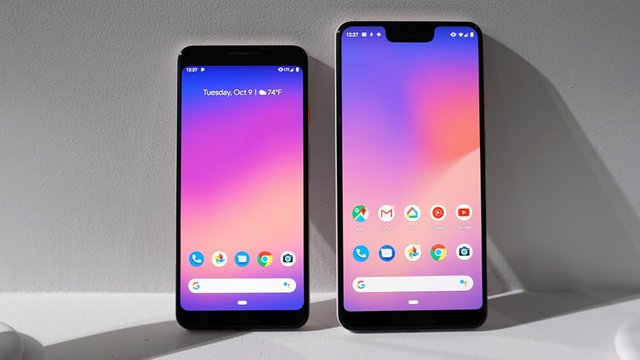 Ich urządzenia mają być na co dzień dla nas "niewidoczne", jednak ciężko o taki efekt kiedy patrzy na nas ta wielka twarz. I oczywiście dół telefonu na którym postawimy obiad i dwa piwa, bo zapewne szkoda było kasy na podwinięcie oleda za obudowę. Oczywiście Google wciska nam kit, że to wszystko aby uratować ich niesamowite głośniki.
No i tu widzę sprzeczność, skoro to ma być takie świetne urządzenie audio to dlaczego usunięto mini jacka?
Jest jeszcze jedna oszczędność która boli, że aż nie da się na nią patrzeć 4GB RAM!!! Pewnie wielu z was nie wie, ale ostatnio były doniesienia że Pixel 2 xl spowolnił i co robi Google w takiej sytuacji? Daje do ich najnowszego modelu 4 GB ram w 2018 roku. To będzie skutkowało tym, że w jakichkolwiek speedtestach Pixel 3 xl nie będzie miał nawet podejścia do 2 razy tańszego Oneplusa 6 to jest jakiś żart.
Ale na koniec warto wspomnieć, że Google nadal traktuje nas jak 3 świat i nawet nie wypuści u nas Pixela 3, pewnie ta seria trafi do nas na równi z Kongo, a wy cieszcie się biedaki dostają ochłapy jakim jest program AndroidOne zdaje się twierdzić Google.