Przyjazne plemię mięsistych badyli i tym razem powitało nas ciepłym zainteresowaniem, gapiąc się, chwytając za ubrania, muskając nasze twarze płatkami. Jakże jednak były odmienione!
Dwa tygodnie temu obiecałyśmy, że wrócimy. Jechałyśmy niepewne - Kraków żegnał nas grzmotami, gdzieś na wysokości Wolbromia zaatakował deszcz. Lecz ani przez chwilę nie myślałyśmy o odwrocie. Albo teraz, albo dopiero za rok!
Strategiczny postój na kawę okazał się punktem zwrotnym. Deszcz przestał padać, a im bliżej Śląska, tym więcej niebieskich skrawków widniało nad nami. Do zamku w Mirowie dojechałyśmy w asyście pełnego słońca i głebokiego błękitu nieba. Już wiedziałyśmy, że ten wieczór należy do nas.
Obiegłyśmy szybko ruiny i pojechałyśmy z powrotem na południe, w miejsce pielgrzymek instagramerek, blogerek i młodych par... Bowiem każda istota w otoczeniu tego pięknego, słonecznego ludu wygląda zachwycająco. Szczególnie o zachodzie słońca.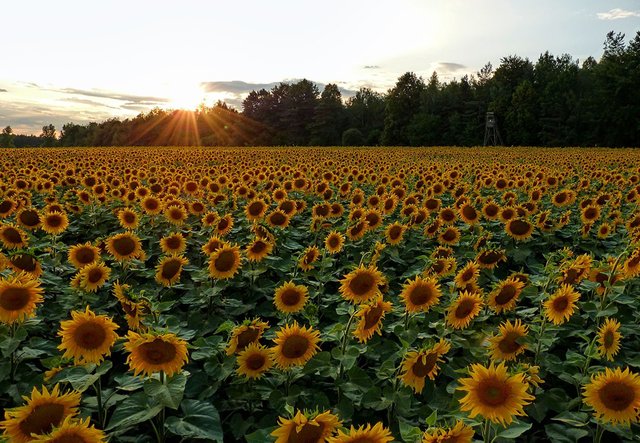 Weszłyśmy w świetlisty tłum i zniknęłyśmy dla świata na dwie godziny. Było pięknie.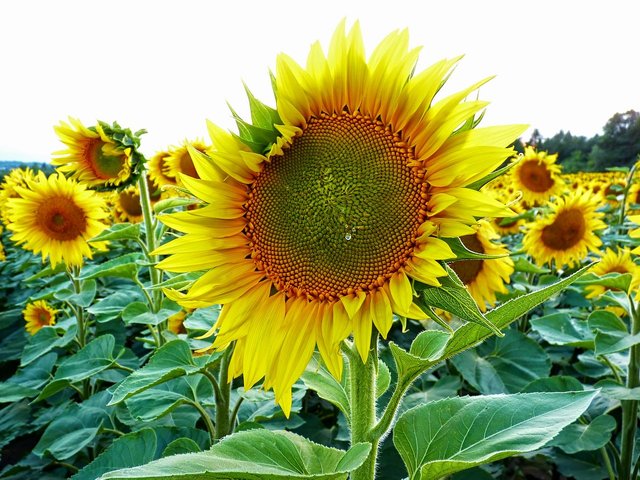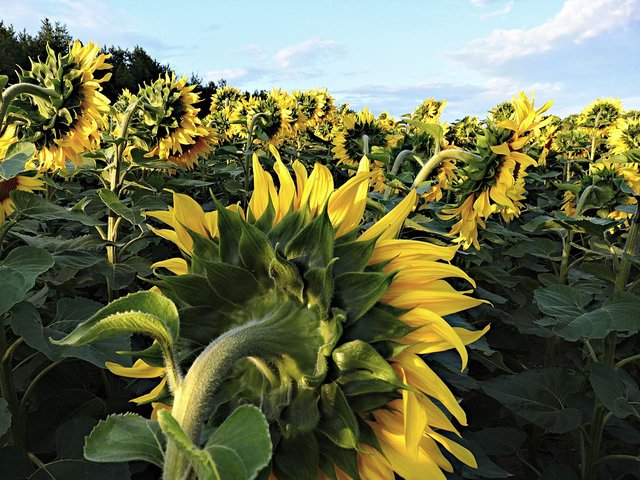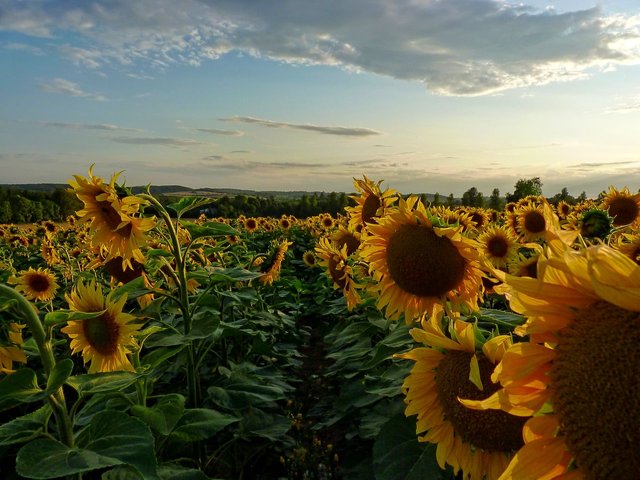 Było ich tysiące, a każdy inny. Jak my.
To nic, że one żółte, a ja biała, one modlą się do słońca, a ja do nikogo... To drobiazgi. Naprawdę.
Tu się modlą, ale jeden nie uważa i się gapi na mnie.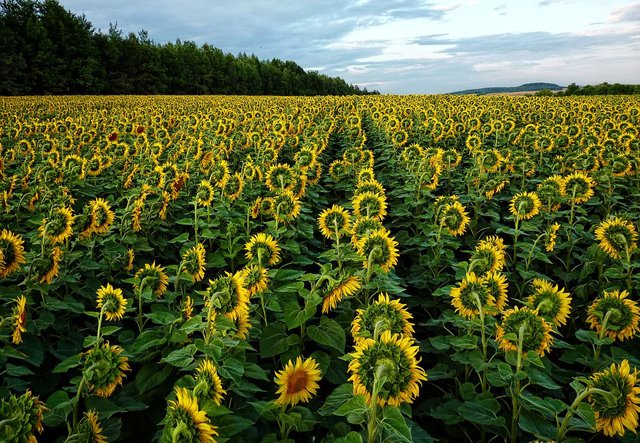 Słońce zaszło, zrobiło się chłodno. Opuściłyśmy naszych przyjaciół.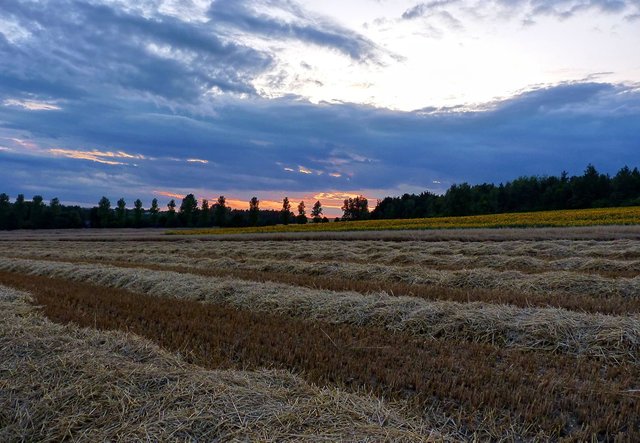 W drodze przez pola spedziłyśmy chwilę czołgając się po ściernisku, ogarniając scenografię do kontynuacji Dawno temu w trawie.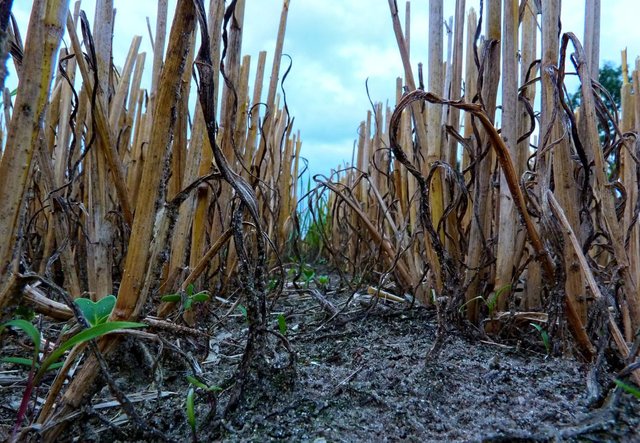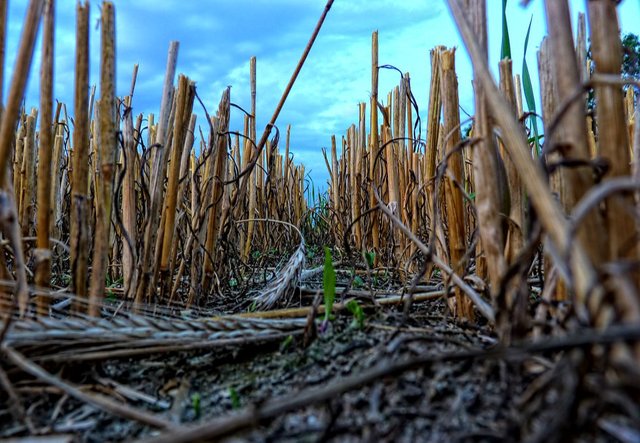 Dopiero jak nas kierowcy z szosy otrąbili, to wstałyśmy, otrzepałyśmy się i poszłyśmy do samochodu.
---
Na popołudniowy, letni wypad serdecznie polecam - Lgota Murowana (okolice Zawiercia). Miejsce jest bardzo znane, internet poprowadzi :)
Peace&Love
Wszystkie fotki: @wadera