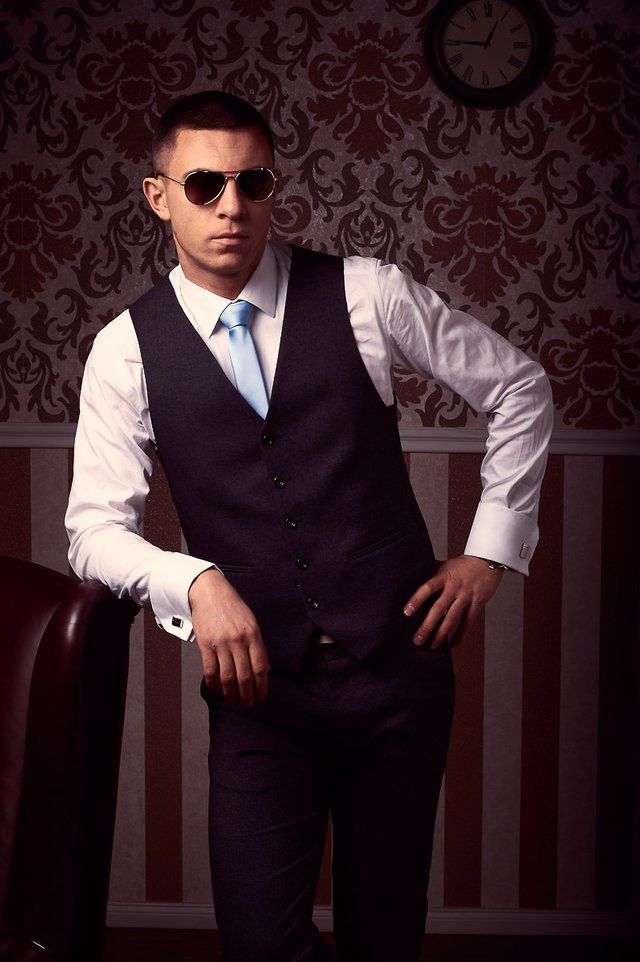 Ostatnio do mojego studia fotograficznego trafia coraz więcej ludzi którzy potrzebują dobrych zdjęć wizerunkowych. Spowodowane jest to coraz większą popularnością serwisów takich jak linkedin oraz zwiększeniem się świadomości że takie zdjęcia po prostu lepiej nas "sprzedają". Rekruter mając dwa podobne CV będzie się skłaniał raczej ku temu kandydatowi który ma profesjonalne zdjęcie niż temu który ma zdjęcie z "wakacji".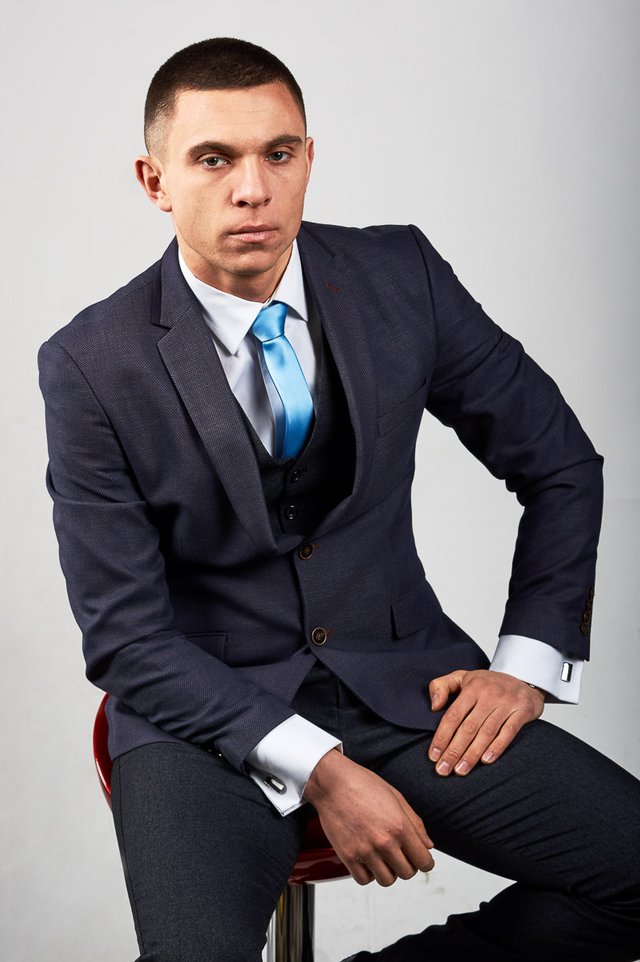 Jak przebiega taka sesja opowiem wam na przykładzie sesji z Aleksandrem. Olek jest młodym inżynierem budownictwa który ma aspiracje pracować dla największych firm ze swojej branży, Najpierw wymieniliśmy kilka emaili, ustaliliśmy w nich co Aleksander potrzebuje. jakie to mają być zdjęcia, czy w sesji ma brać udział makijażystki.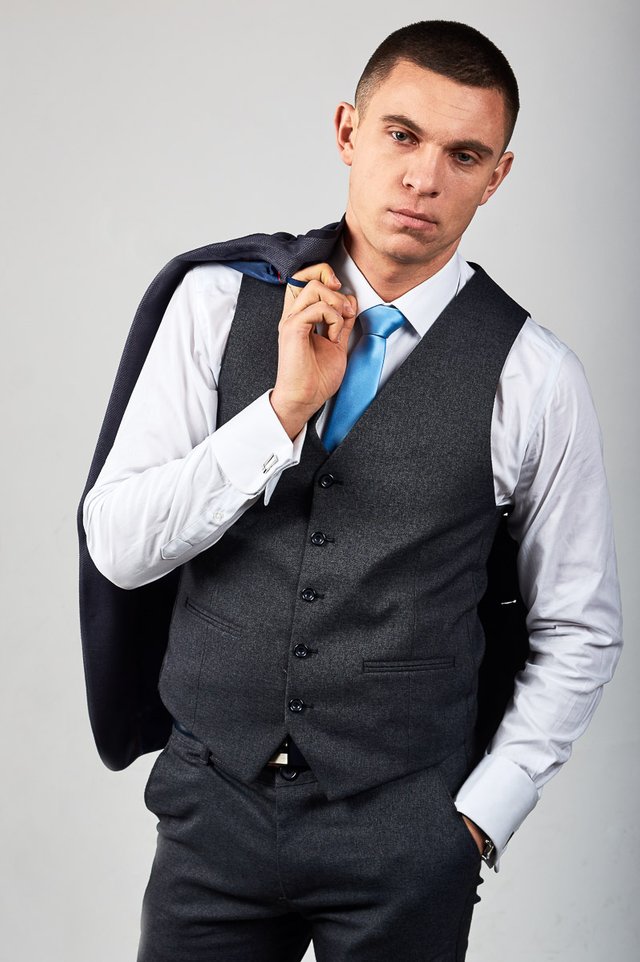 No i tutaj pewnie na twarzach co niektórych osób pojawia się ironiczny uśmieszek. No ale jak to facet i makijaż? Ano tak to! Makijaż fotograficzny ma na zadaniu przede wszystkim ukryć niedoskonałości cery oraz zmatowić skórę twarzy aby się nie błyszczała na zdjęciach. Dlatego taki makijaż jest zalecany przed każdą profesjonalną sesją, W przypadku pań wykonuje się tzw makeup- no makeup czyli taki makijaż jak by go nie było z bardzo delikatnym podkreśleniem atutów urody. Olek przybył na sesję z kilkoma stylizacjami, jedną oficjalną - garnitur, krawat, biała koszula, druga mniej oficjalna - koszula. najpierw wykonaliśmy zdjęcia na białym tle, kilka portretów, plan amerykański,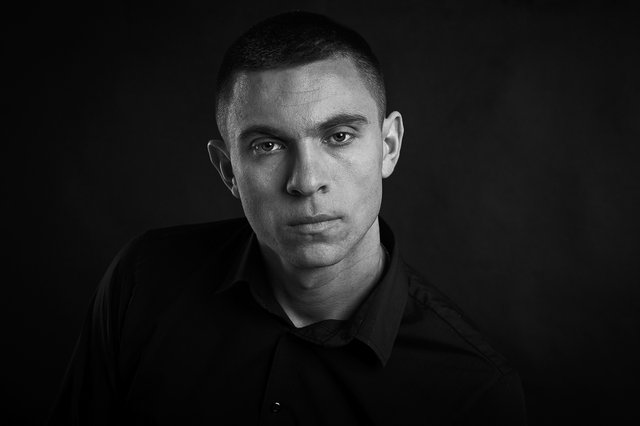 Zawsze podczas sesji biznesowych robię kilka zdjęć mniej oficjalnych, Olek wyciągnął okulary przeciwsłoneczne i już wiedziałem co chcę zrobić. Jedno źródło światła nad modelem światło bardzo miękkie ale kierunkowe, tak żeby oświetliło modela ale nie tło. CYK i mamy piękny portret który mi osobiście przypomina Ala Pacino z "Ojca chrzestnego",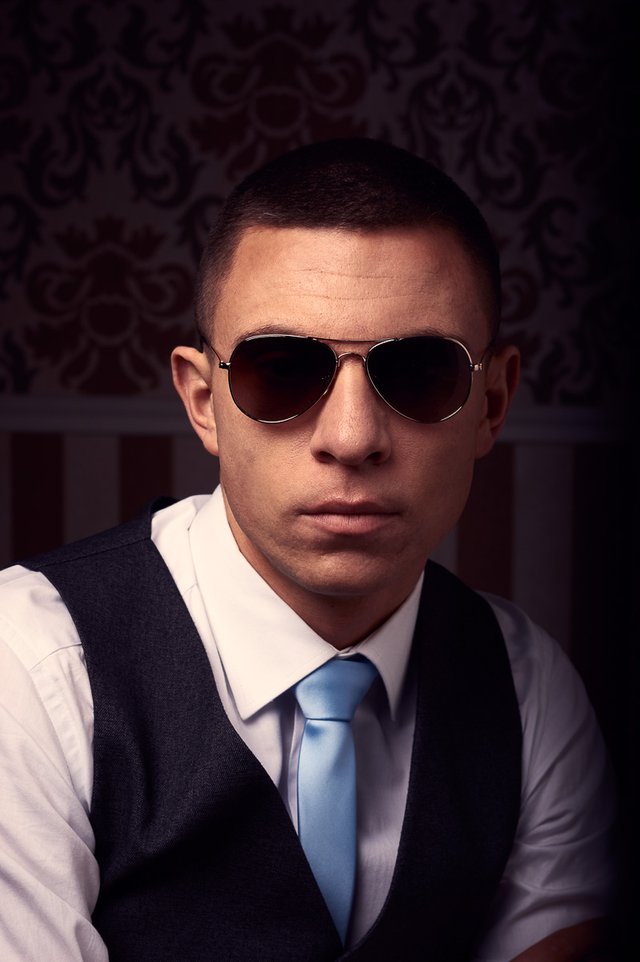 Na taką sesję zawsze warto zabrać ze sobą swoje ulubione pióro, laptopa, teczkę czy jakiś inny atrybut który zrobi "robotę" Sesja biznesowa z reguły trwa okoły godziny, jest to inwestycja która na pewno zaowocuje w przyszłości.