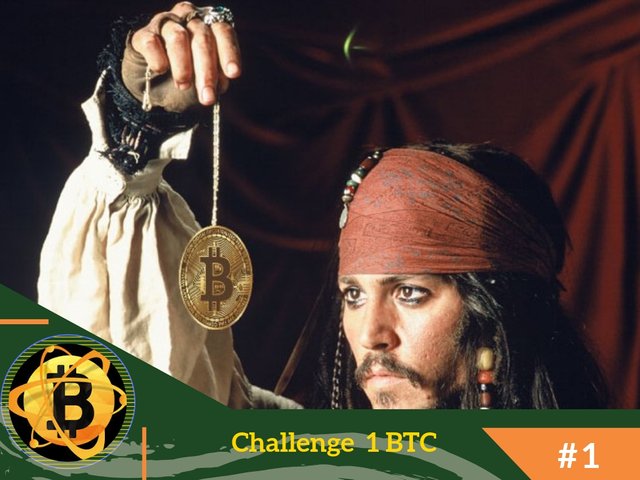 Jak sam tytuł wskazuje, rozpoczynam dzisiaj własną akcję i zabawę od zera po 1 Bitcoin- no prawie od zera. Za sprawą użytkownika, który wymyślił całą zabawę pod tytułem (Od 0 BTC do 1 BTC - pomysł na rok 2019). Sam osobiście lubię tego typu wyzwania, a to okazja, że mam coś do prowadzenia bloga. Do tworzenia większych artykułów czy zlepek byle wcisnąć, to nie mam już czasu ani chęci. Uwielbiam naturalne prawdziwe posty i dla nich poświecę cały nowo nadchodzący 2019.
---
Kryptowaluty
---
Moje podejście i strategia będzie zupełnie inna, bo jestem zdania, że cały ten rynek to totalne wydmuszki nawet niektóre w pierwszej top 10. Jestem przekonany, że w Nowym Roku większość kryptowalut będzie wysadzona w powietrze, tam skąd się pojawiły- strzygąc owce.
Czego nie będzie w wyzwaniu?
Nie będę opisywał czy udawał speca, bo nim nie jestem. Rynek od pseudo speców i sprzedawców marzeń/szkoleń jest pełen, aż pęka w szwach. Nie będzie również analiz, i tak zwanych sygnałów.
Od czego zacznę?
Całą zabawę zaczynam od systemu mikro portfela CoinPot, z podpiętymi kranikami gdzie można konwertować pod względem rynku. Kraniki są, żeby nie było :)
Opis CoinPot- Mikro portfel CoinPot do zbierania darmowej kryptowaluty.
Wykorzystując technikę Middle-term
Middle-term- jest to gra na średnim okresie, najczęściej bazuje na informacjach, wydarzeniach które się pojawiają i przewidzenie wyników, czyli- (kupuj na informacjach, sprzedawaj na faktach).
Chwili kiedy uznam za stosowne, będę przechodził na giełdy i ostatecznie wejście BitMEX. Osobiście nie polecam bez znajomości bardzo dobrze rynku kryptowalut i poświęcając czas na obserwacji na temat rynku w przypadku giełdy BitMEX.


Kolejne posty będą przedstawiane jako informacja stanu obecnego prowadzonego z dnia poprzedniego w celu uniknięcia kopiowania ruchu.
Zgodnie z powyższym autor nie ponosi żadnej odpowiedzialności za decyzje inwestycyjne podejmowane na podstawie umieszczonych treści zawartych w materiale, jak i jakichkolwiek materiałach dalszej części opisu. Zarabianie i pomnażanie pieniędzy w giełdy krytptowalut i inny rodzaj inwestycji. Przed rozpoczęciem należy zasięgnąć informacji lub skonsultować z doradcą inwestycyjnym do tego uprawnionego.