Lubisz grać w gry multiplayer?
Odczuwasz przyjemność i relaksację podczas grania?
A co by było gdybyś mógł jeszcze z tego się utrzymywać lub ustanowić jako dodatkowe źródło dochodu? Świetny pomysł! Nie dość że się relaksujesz, to dodatkowo wpływają pieniądze na konto!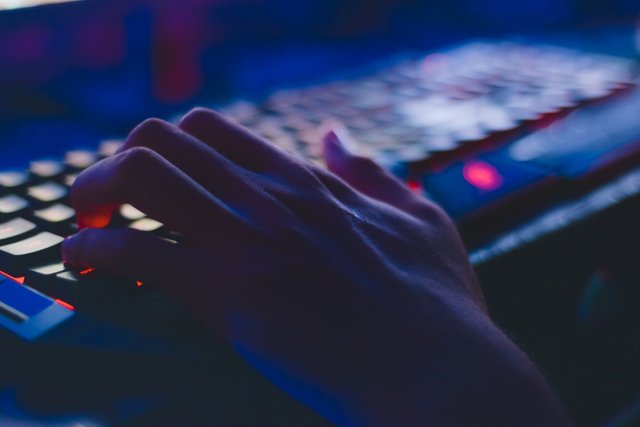 Na wstępie
Nie każdy pomysł jest dla każdego. Zależy to od etyki, umiejętności, komputera. Niemniej, każdy gracz powinien znaleźć coś dla siebie jeśli chce zarabiać pieniądze. Postaram się zamieścić jak największą ilość sposobów. Jeśli zna ktoś dodatkowe sposoby, zapraszam do komentowania ;)
Streaming
Na początku coś oczywistego - nagrywanie relacji rozgrywek i publikowanie ich. Jest to jedna z lepszych metod dochodowych dotyczących grania w gry, lecz nie jest najlepszą z nich. Jednym z powodów jest to że trzeba się wybić, a żeby się wybić to w większości przypadków, trzeba być zaawansowanym graczem, jednym z najlepszych - takich najchętniej się ogląda. Drugim powodem jest to, że mimo tego iż zarobki są wysokie (trudno określić jakie kwoty zarabiają streamerzy, bo w dużej mierze zależy to od donate'ów, reklamodawców, sponsorów itp.)
Boosting słabszych graczy
Może się to wiązać ze Streamingiem, lecz nie musi. Aby boostować słabszych graczy, należy być doświadczonym. Jest to dochodowa metoda, lecz czasami czasochłonna. Bardzo popularne jest to np: w League of Legends, gdzie płaci się nawet kilkaset zł. Nie może to stanowić głównego źródła utrzymania (jeśli bez streamingu), ponieważ w takim przypadku jest to bardzo czasochłonne. Można traktować to jako dołożeniu "kilku groszy" do portfela :)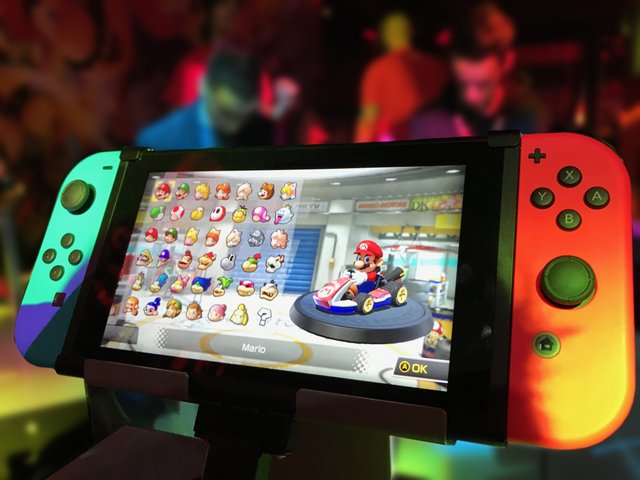 Dropienie i sprzedawanie przedmiotów
W dużej mierze tyczy się to gier MMORPG - Jeśli zdobyłeś jakieś zbywalne przedmioty które Ci się nie przydadzą, możesz je sprzedać. W grze RealmOfTheMadGod są nawet prywatne strony internetowe, gdzie gracze oferują sprzedaż różnych przedmiotów. Dzięki temu, jeśli w odpowiedniej mierze się rozwinie, można nawet rzucić pracę, gdyż przynosi to wysokie dochody.
Resell
Jeśli widzisz gdzieś okazję - np: ktoś wystawił jakiś skin do broni w CS:GO o 10% taniej - nie wahaj się, tylko kup i odsprzedaj z zyskiem. Jeśli dobrze się rozwiniesz, to dzięki temu będziesz mógł zarobić pokaźne kwoty. Znam osoby które dzięki temu zarabiały po kilkaset zł dziennie "pracując" około 4h dziennie. Świetnie się to sprawdza w grach mmorpg, gdzie ludzie potrzebują materiałów do ulepszeń. Odkupuj je taniej, sprzedawaj drożej.
Z początku nie będzie łatwo, ponieważ zarabiane kwoty będą niskie, lecz gdy kapitał będzie się powiększał (masz go nie wydawać), to wtedy twoje zarobki znacząco się zmienią
Boty
Metoda dla wytrwałych oraz tych, którzy nie widzą w tym nic złego.
Mianowicie chodzi o sprzedawanie przedmiotów łatwo zbywalnych. Działa to w większości, w grach MMORPG
Chodzi o ustawianie botów które zdobywają przedmioty niezbędne do rozwoju postaci (np: materiały do ulepszenia ekwipunku).
Za przykład podam grę Nostale:
Materiał produkcyjny kosztuje 70k, jedna postać dropi około 25 sztuk na godzinę, czyli około 1kk 750k. Kk na allegro oscyluje w cenie 35gr/1kk, czyli 3.5 zł za 10kk. Włączając 10 botów, dropimy na godzinę 250 materiału. Wychodzi 17kk 500k na godzinę, czyli około 6zł na godzinę. Rekordowi gracze w Nostale włączają około 40 botów. Dzięki tej metodzie, siedzą w domu, nie pracują ;)
Oczywiście boty są karane w postaci blokady konta, dlatego nie należy wydawać całości, tylko część zachować aby kupić kolejną postać (jest to znacznie szybsze niż expienie samemu)
Expienie postaci i sprzedaż
Expienie samemu jest czasochłonne, przez co nieopłacalne. Jeśli nastawiasz się na zysk, to powinieneś ustawić boty które by expiły kolejne postacie, dzięki czemu nie musisz siedzieć przy komputerze - odpowiednie programy robią robotę za ciebie :)
Błędy gry
Metoda dla zaawansowanych, lub tych którzy przeczytają jakiś poradnik na YouTube :)
Wyszukiwanie błędów w grach i wykorzystywanie ich. Przykładem jest np: dodanie nowego patcha, w którym został dodany nowy akt, misje, ekwipunek, npc. Takie patche bardzo często zawierają niedociągnięcia, dzięki/przez co można np: odbierać expa za misję w nieskończoność, otrzymywać wartościowe przedmioty w nieskończoność, bugować kk. Ile ludzi, tyle pomysłów.
Oczywiście takie poczynania są bardzo pilnowane. Postacie które uczestniczyły w tym procederze są banowane, lecz nie od razu co umożliwia Ci sprzedanie tego co zdobyłeś na np: E-bay czy Allegro. Jest to moim zdaniem najlepsza metoda zarobkowa jeśli chodzi o wyniki. Pewna osoba w pewnej grze znalazła błąd, dzięki któremu zdobył 80kkk, a 10kk sprzedawało się za około 2 zł ;)