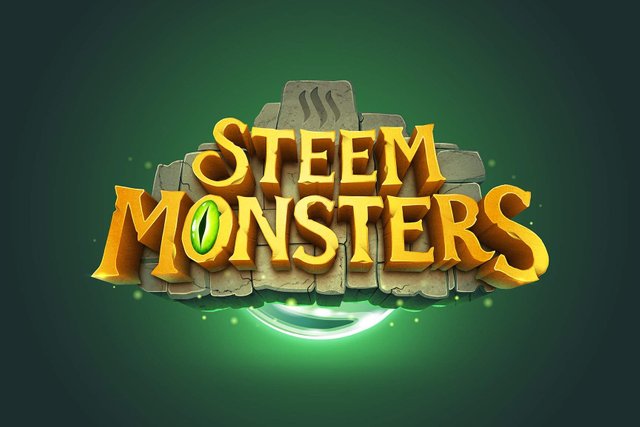 Witam wszystkich serdecznie!
Lipiec przyniósł mi masę wrażeń, sporo się działo jeżeli chodzi o moją przygodę ze Steem Monsters. Dużo nowości, fajne trafy, dużo grania🙂. No ale może od początku.
Pojawiły się gildie!
Teraz gracze zbierają się w grupach tworząc gildie. Jest możliwość ich rozbudowy za pomocą DEC, jak i odbieranie bonusów poprzez wykonywanie zadań codziennych. Oczywiście nasza społeczność posiada takową naturalnie plasuje się w czubie tabeli😁💪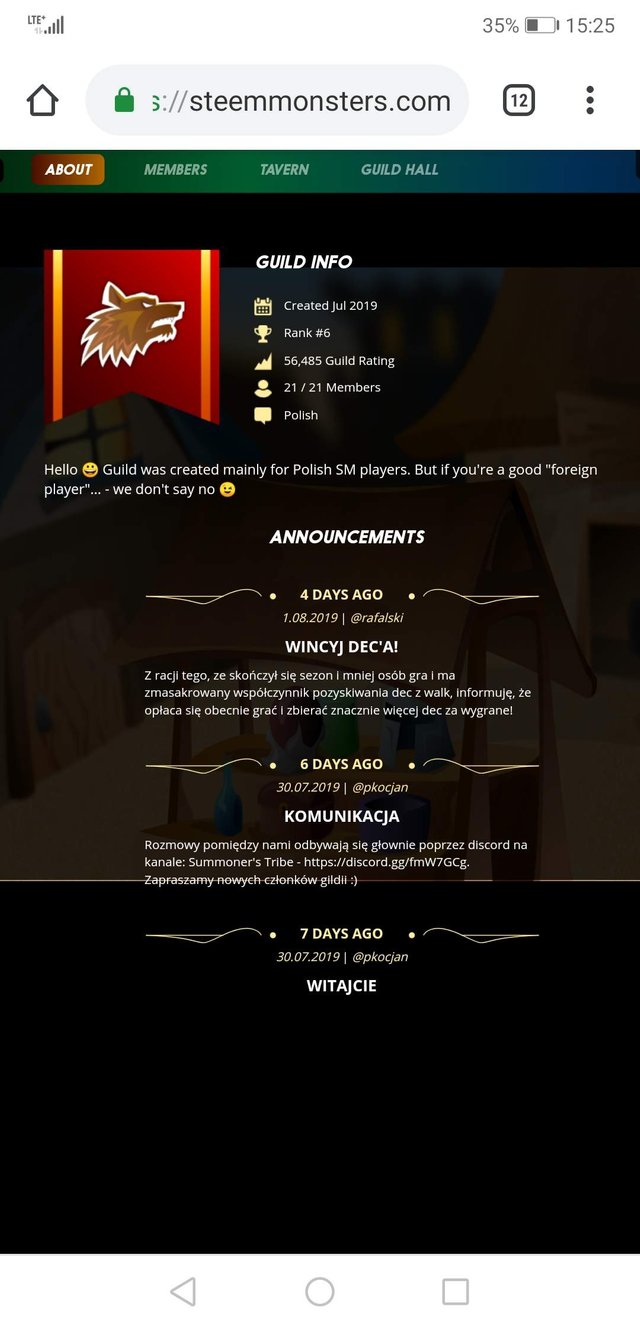 Oczywiście pozdrowienia dla całego Summoner's Tribe, do boju, niszczcie ich tam wszystkich 😉
Jeżeli chodzi o turnieje to jakoś najlepiej szło mi w tych o randze silver. Niestety bardzo często zdarza mi się je najzwyczajniej w świecie przegapiać...
No ale coś tam się udało w tym lipcu ugrać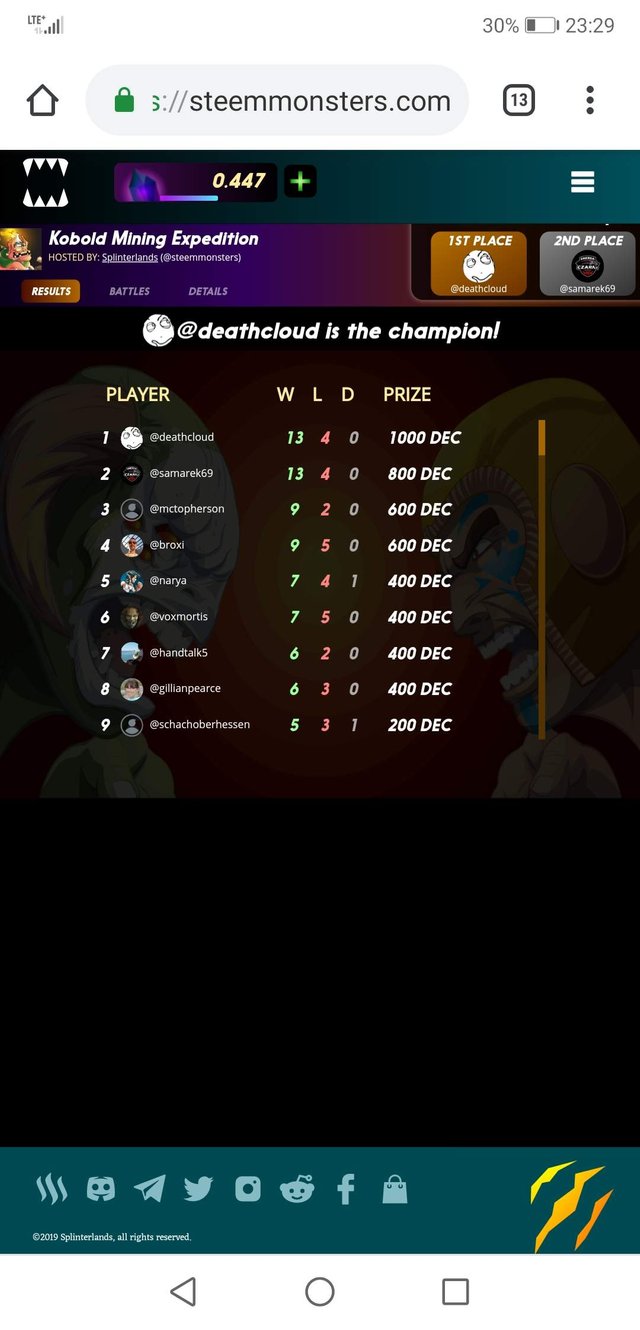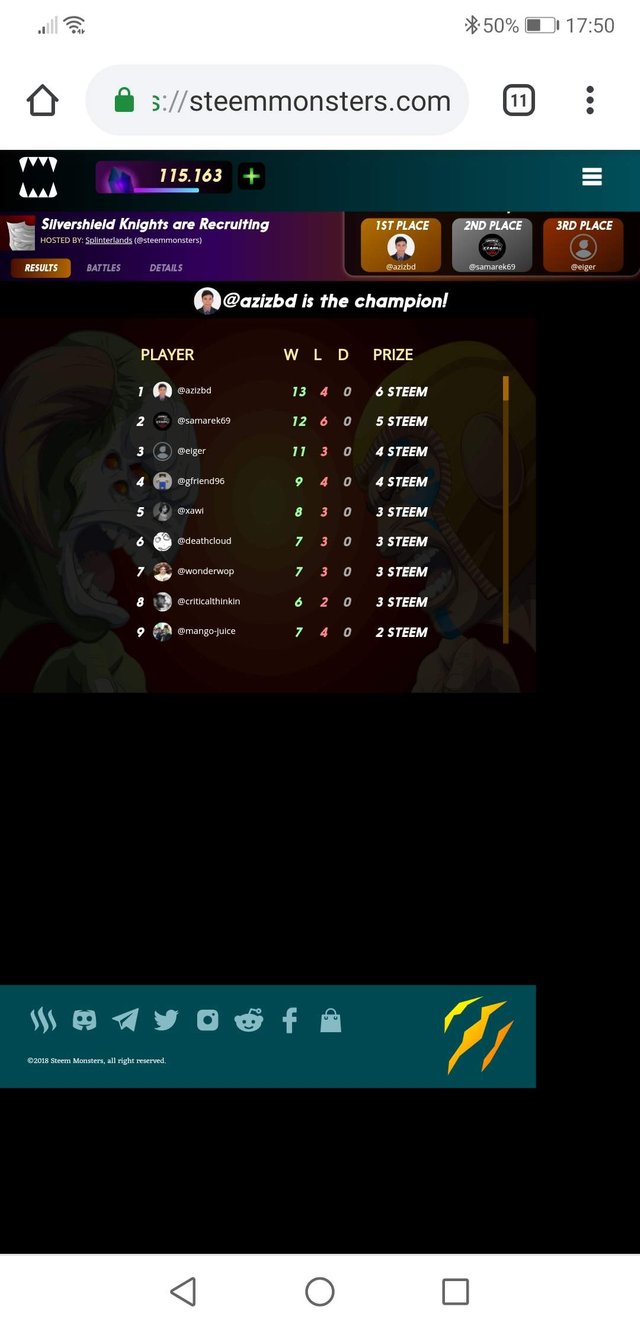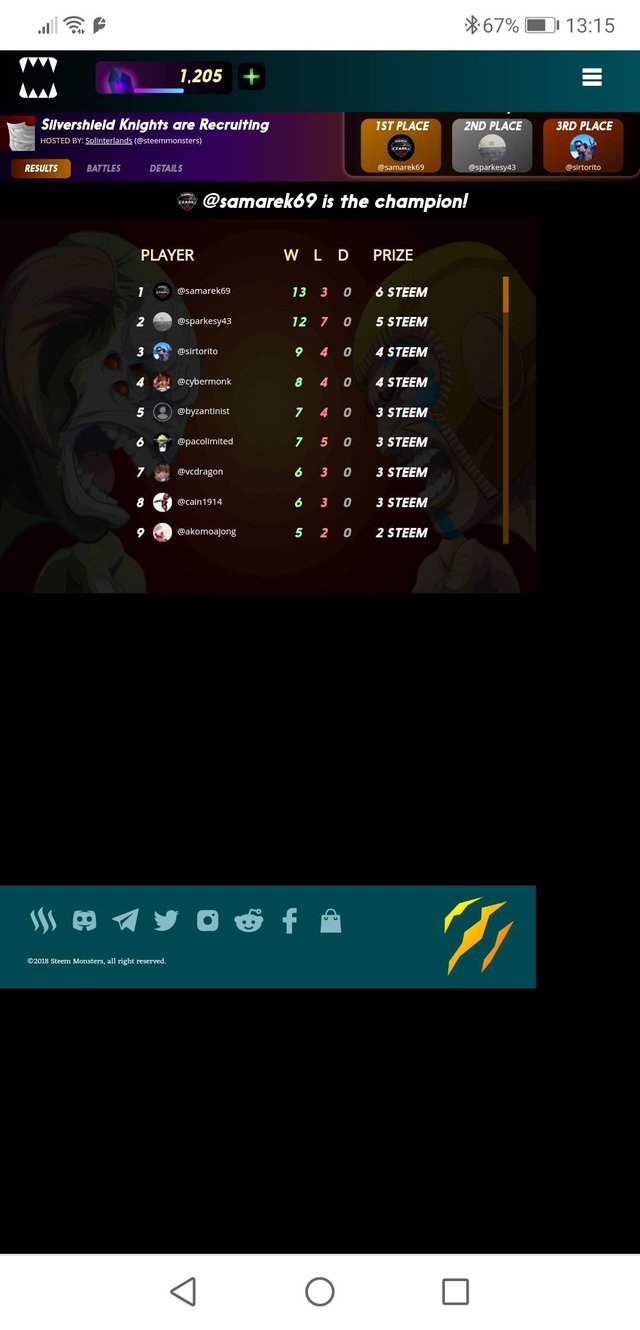 Jeżeli chodzi o trafy to szczęście wydaje się mnie nie opuszczać 😉 co prawda zainwestowałem dużo w gold potion, czyli miksturę zwiększającą szanse na trafienie złotych kart, jednak zdaje się że mi się zwróciła z nawiązką😉.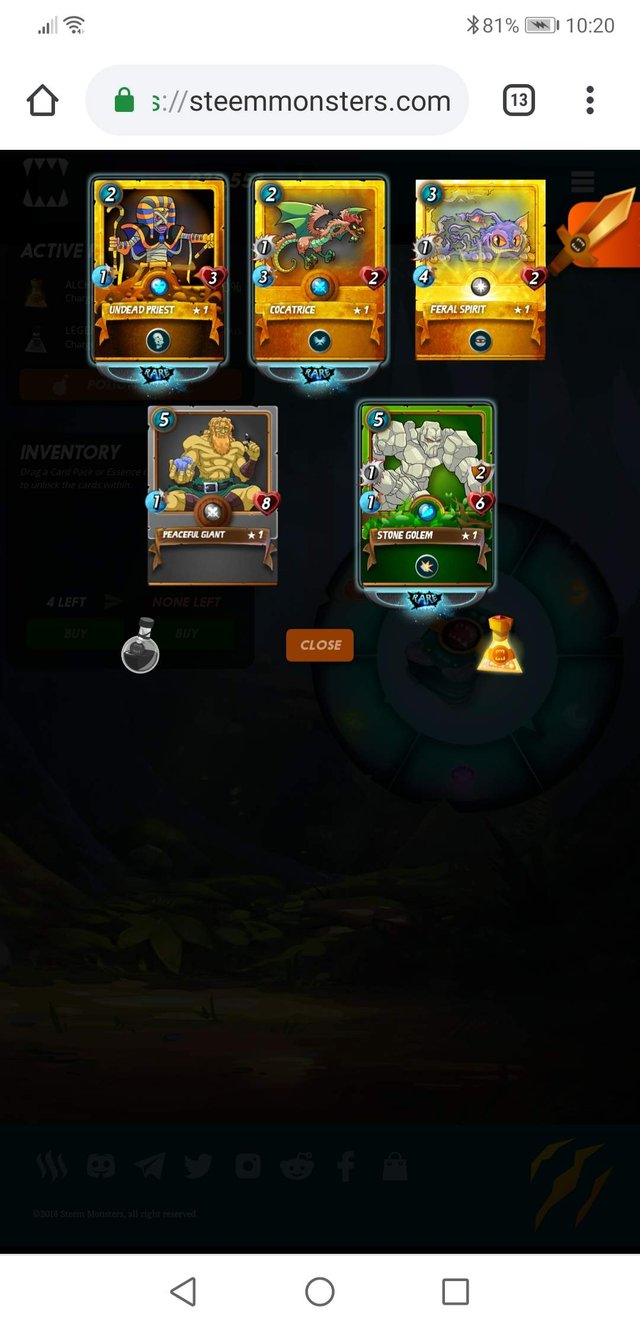 Już w pierwszej paczce miałem spory zwrot. Sama złota Coca to 14$.
Później wcale nie było gorzej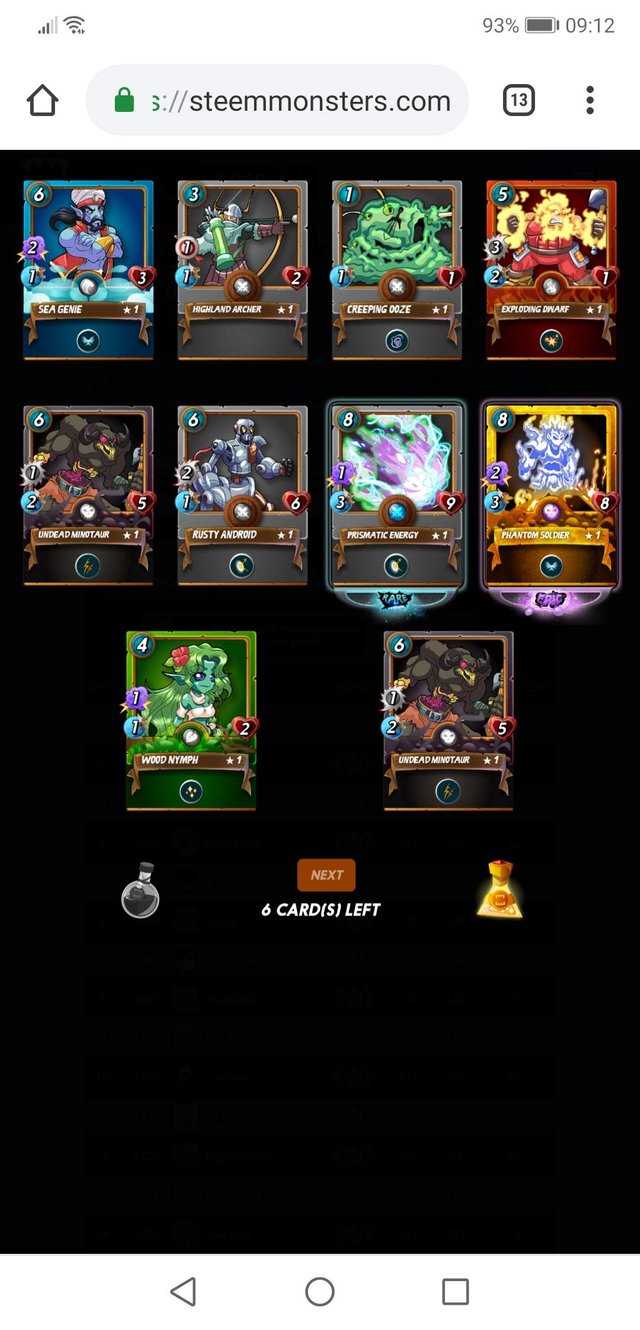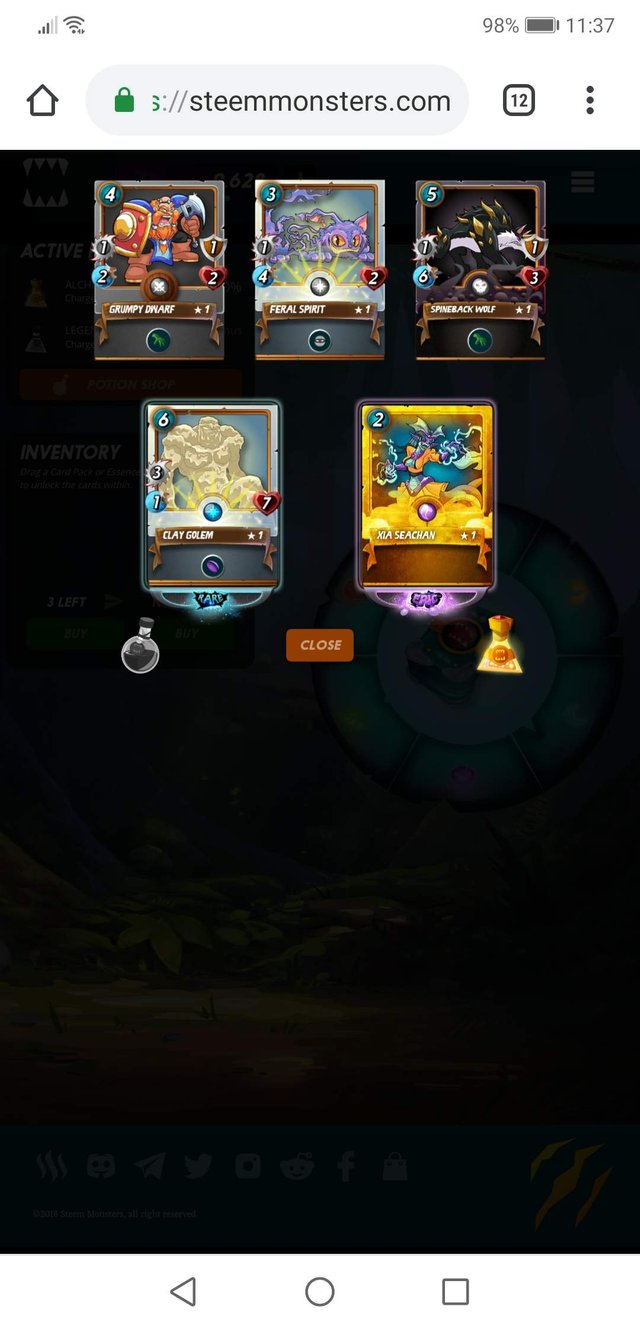 Czy to z nagród za codzienne questy czy z paczek sypało złotkami, a od kiedy wprowadzili DEC to takie złote epicki są sporo warte. Tu jeden i drugi poszedł za ok 15$.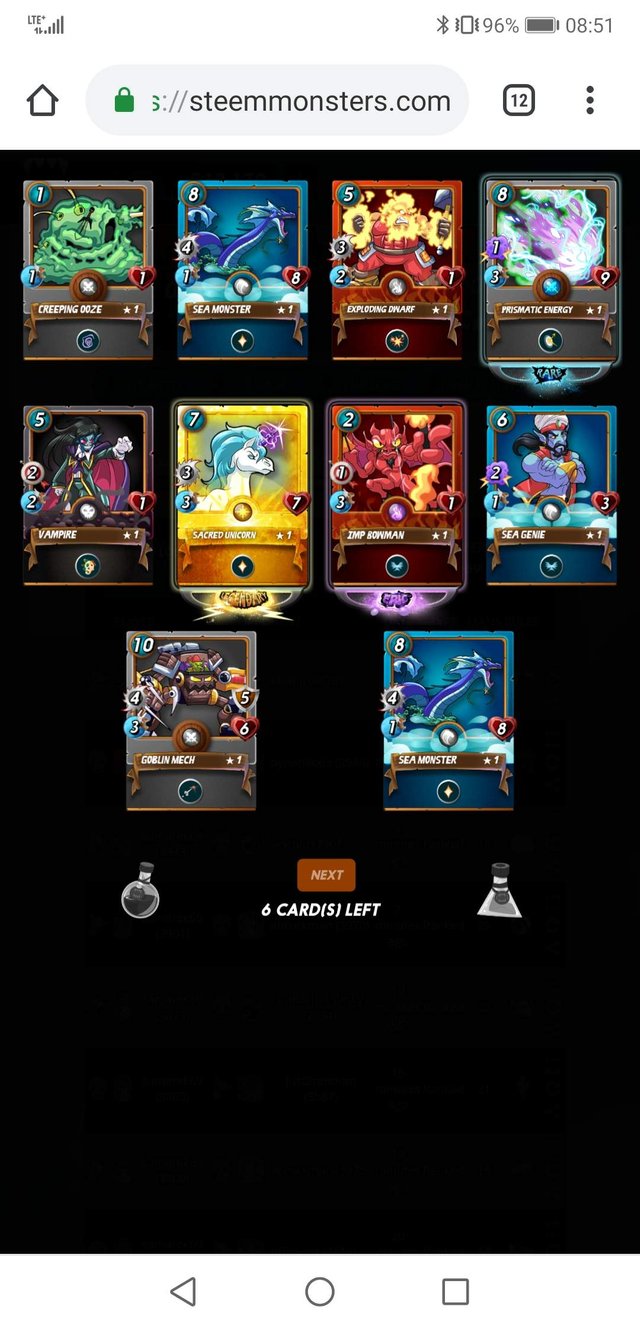 Tu prawdziwa perełka, trafiłem już kiedyś tego Unicorna i poszedł wtedy za ponad 230 dolarów, teraz już co prawda nie jest tyle warty ale te 70$ zasiliło potworków konto.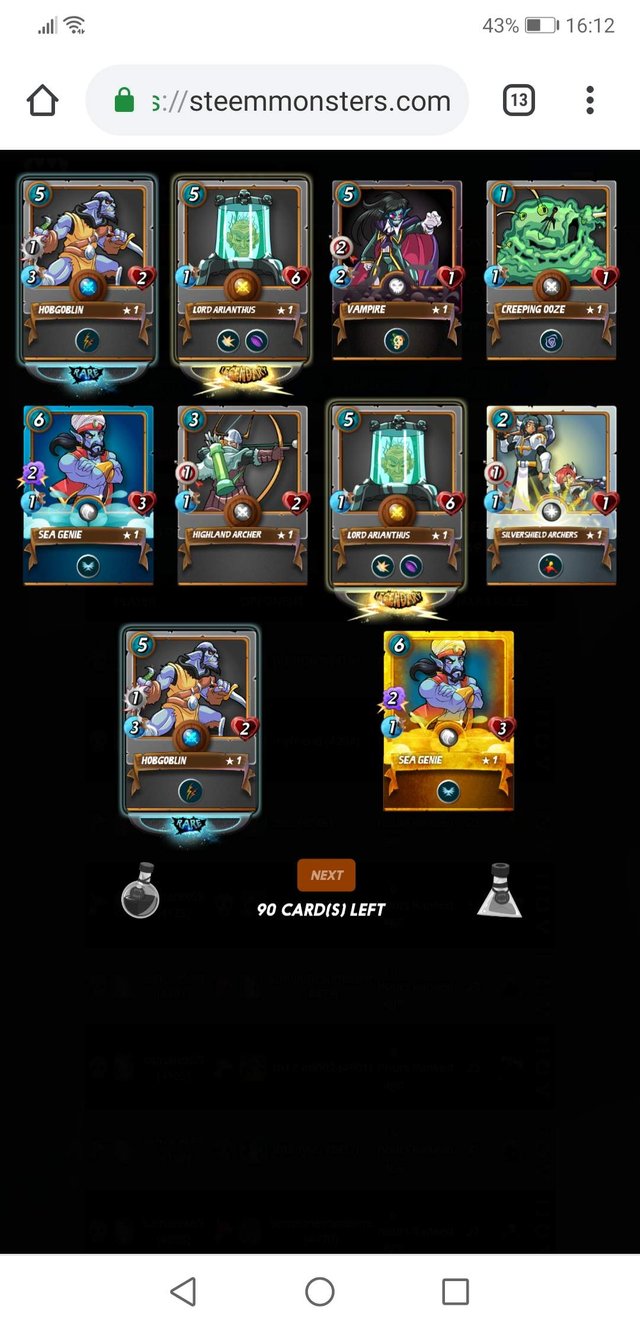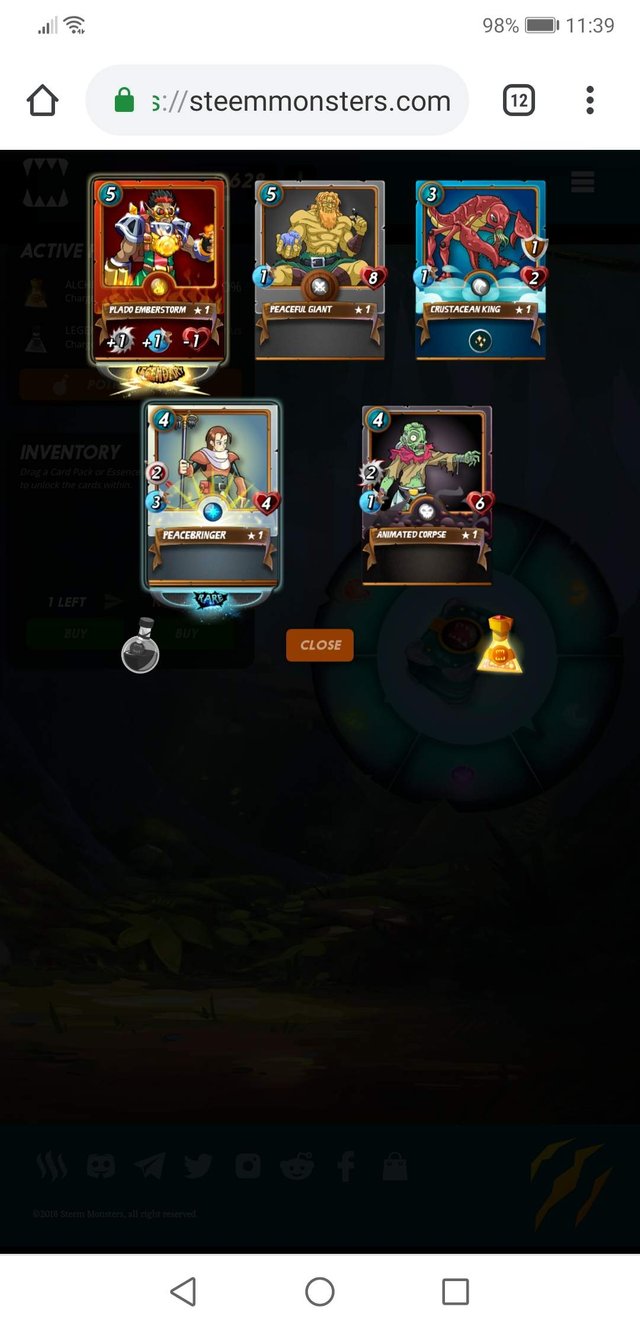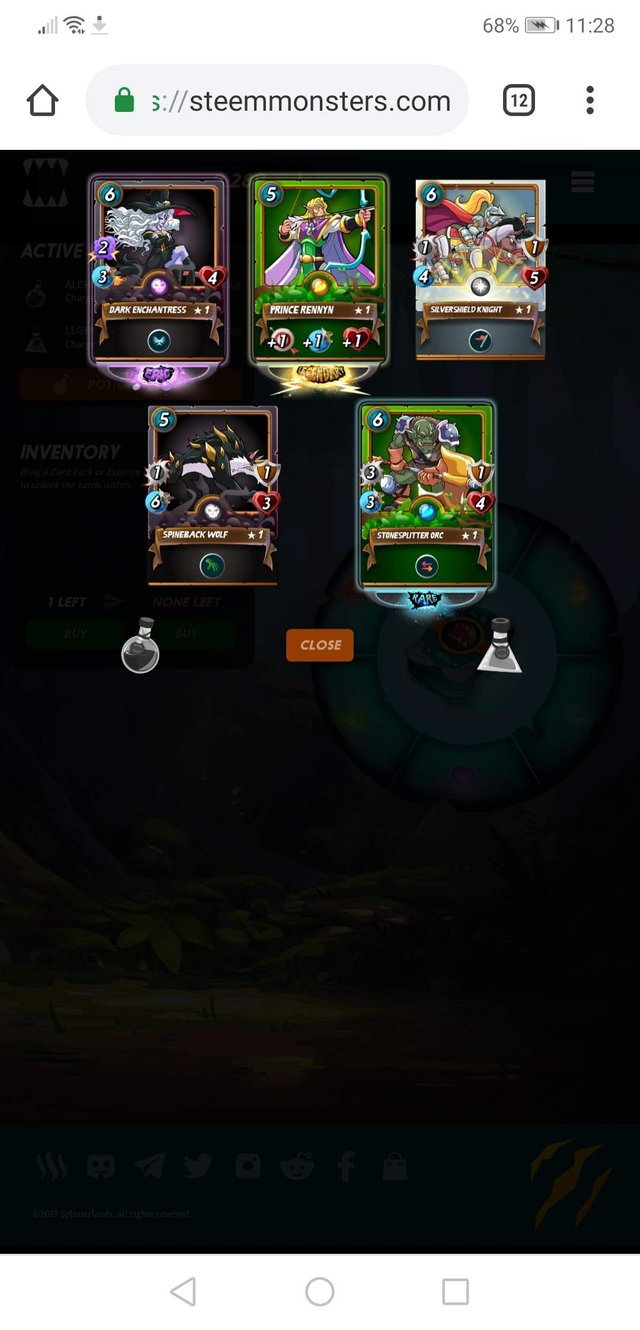 Ten Prince jest cholernie ciężki do trafienia, szkoda że na złoto się nie zaświecił😉
Jak widzicie trafy całkiem spoko, najgorzej że potion już się skończył i tak łatwo o te złote karty już nie jest. Mocno się zastanawiam czy zbierać na nowy bo to jednak spory wydatek...
Widać, że Steem Monsters cały czas się rozwija, twórcy już zapowiadają szereg nowości takich jak wojny gildii czy większe bonusy dla członków. Trzeba trzymać kciuki żeby jak najszybciej wprowadzili😉
Jeżeli ktoś jeszcze nie ma konta w świecie Steem Monsters zapraszam, nie trać czasu, dołącz się do zabawy!
Pozdrawiam!
Posted using Partiko Android