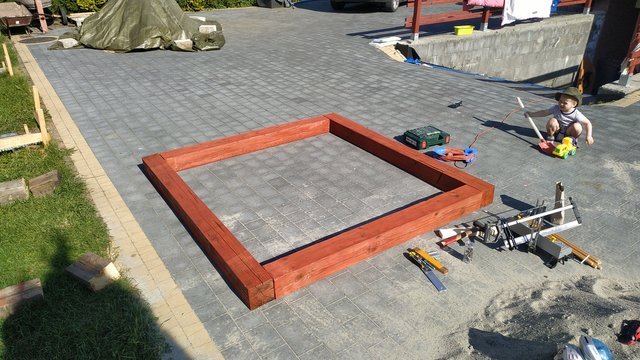 Najlepszy prezent od taty to ten który sam zrobi. Zabrałem się kilka dni temu za sprzątanie podwórka. Zawsze się znajdzie pełno szpargałów, starego drewna, deski po budowie. Rozwalone zabawki dzieci a że, z postanowiłem postawić wiatę wielofunkcyjną na ogrodzie - zostały pozostałości po pracach betoniarskich w formie piasku.
Jeszcze chwilkę temu był dzień dziecka - wpadłem na pomysł aby zrobić coś moim maluchom. Padło na... piaskownicę.
Wybrałem z staroci belki pozostałości z mojej byłej budowy domu - część była już tylko na opał ale znalazłem 4 sensowne kawałki (belki 18tki).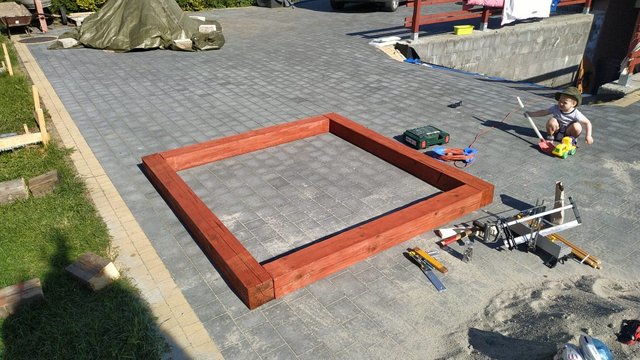 Odcięcie końcówek, szlifowanie, malowanie drewnochronem (i tak zgnije za jakiś czas). Troszkę wkrętów a na połączenia dałem jeszcze kołki zrobione z starych prętów z łóżeczka dziecięcego (takie o średnicy 15mm). Całość zbiłem i skręciłem - efekt :) widać.
Pierwotnie miałem ją zostawić na bruku ale za dużo zajmuje miejsca no i żona będzie musiała autem uważać :) wiecie jak to czasem bywa w roztargnieniu.
Postanowiłem, że piaskownica wyląduje na trawie - ale żeby nie wrastały chwasty czy trawa. Na dno dałem agrowłókninę (kilka warstw).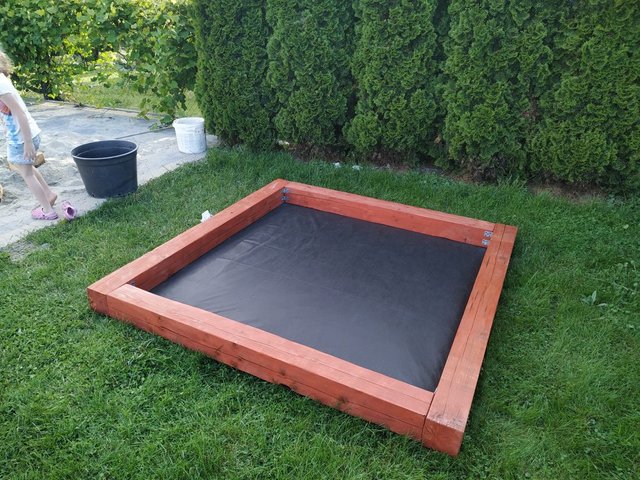 No i jak pięknie... a pomyśleć, że drzewo miało iść do pocięcia na opał.
Dzieciaki wniebowzięte, dzień dziecka załatwiony - frajdy masa a ja mam porządek na ogrodzie.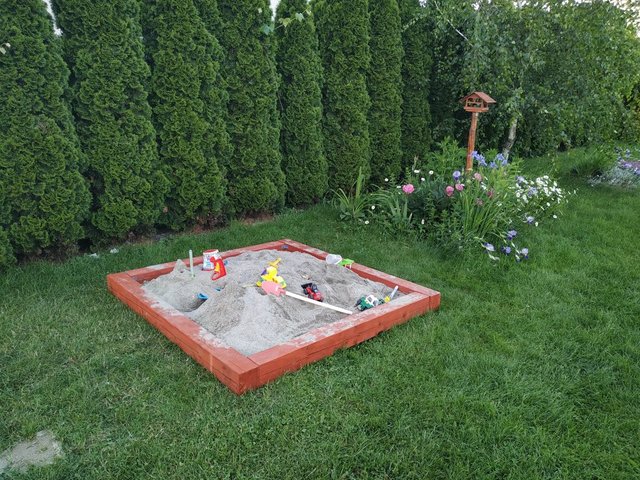 Tatusiowie do dzieła!

---
Posted from my blog with : https://mycave.pl/efekt-sprzatania-ogrodu-piaskownica-zrob-to-sam/
---