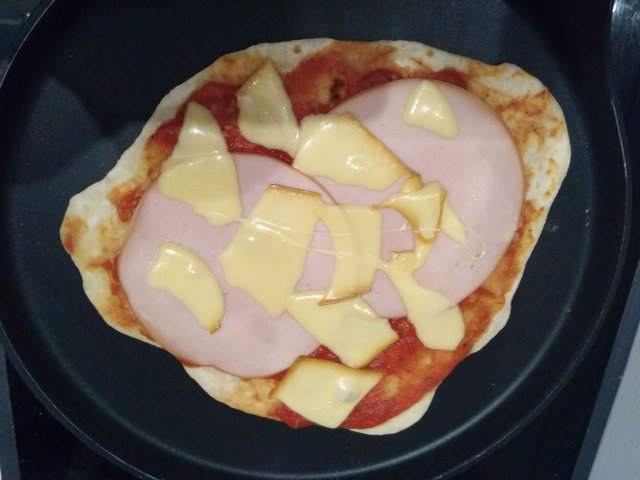 Cześć,
w dzisiejszym wpisie chciałbym Wam pokazać przepis na podpłomyki. Jest to danie bajecznie proste, być może kojarzy się Wam podobnie jak i mi z dzieciństwem spędzonym u babci... :)
Najprostsze pieczywo
Podpłomyk to substytut pieczywa, który ze względu na brak drożdży może być wyrobiony bardzo szybko. Potrzeba do jego wykonania jedynie mąki, wody i soli. Całość po wyrobieniu ląduje na blasze pieca kaflowego albo... na patelni teflonowej. By po paru chwilach być gotowym plackiem, który można zajadać jak pieczywo bądź udekorować dodatkami i zrobić coś na kształt pizzy :)
Ja pokażę Wam właśnie ten drugi wariant.
Składniki i wykonanie
Na sam początek przesiewamy dwie szklanki mąki. Dodajemy do tego łyżeczkę soli i około 150-200ml ciepłej wody.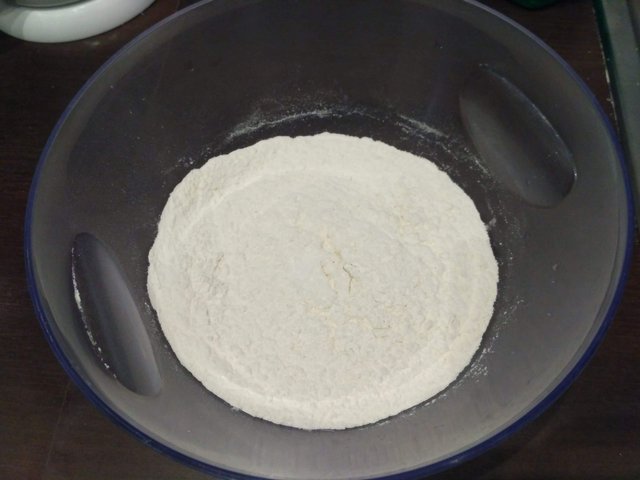 Całość mieszamy do uformowania kulki.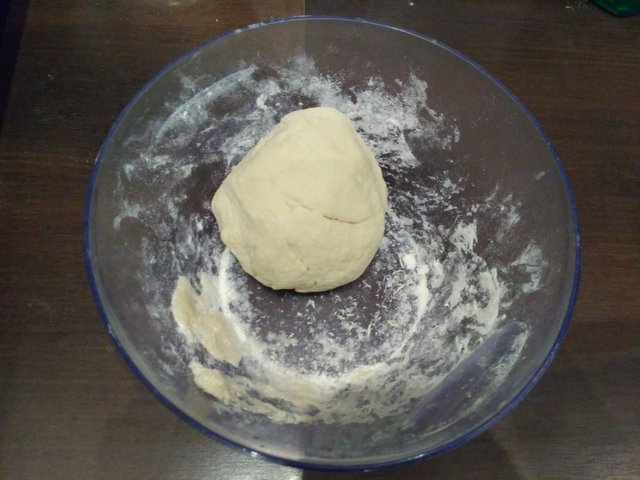 Dajemy ciastu chwilę odsapnąć (10-15 min) a między czasie przygotowujemy sos. Ja użyłem pomidorów z puszki.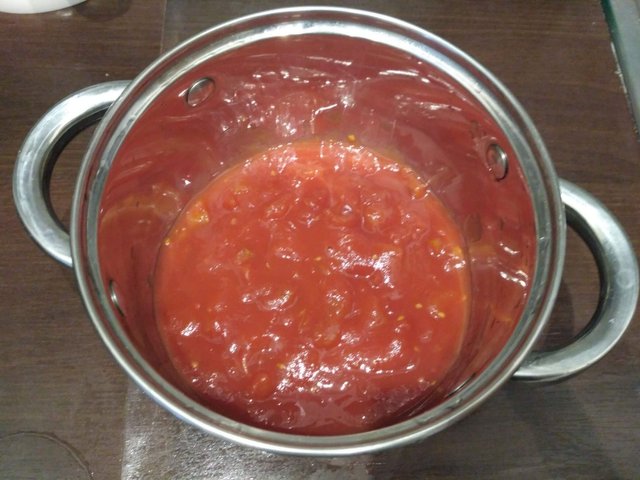 Dodałem resztkę koncentratu, który był w lodówce.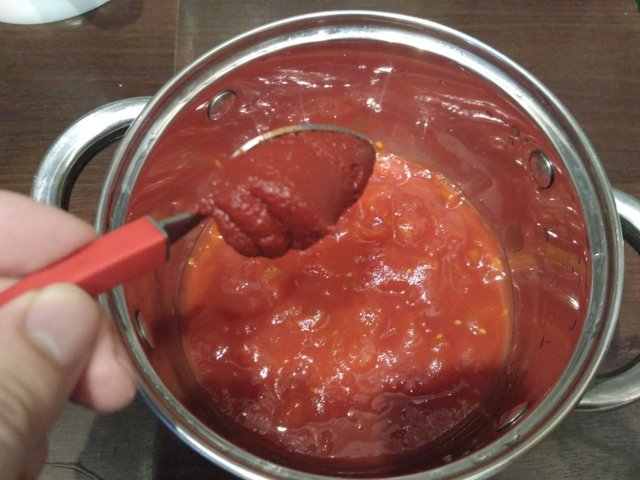 Doprawiłem solą, ziołami prowansalskimi i aglio olio peperoncino. Całość zmiksowałem i sos gotowy :)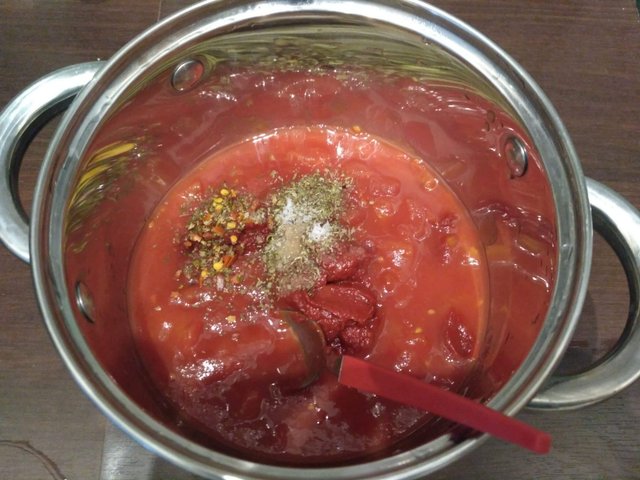 Ciasto dzieliłem na kawałki, rozgniatałem na placki i smażyłem na suchej patelni.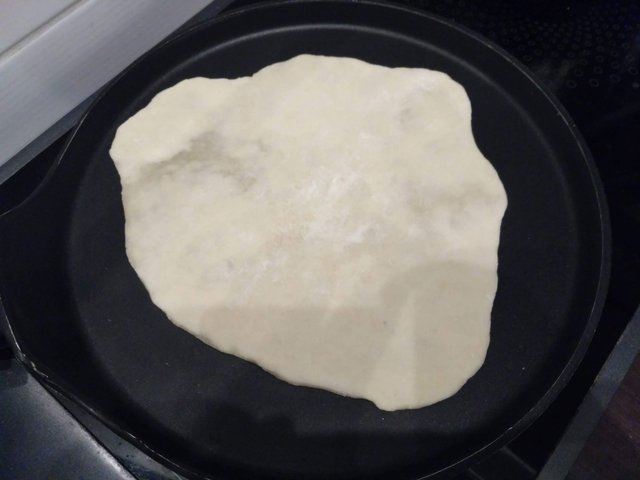 Po około 3 minutach odwracałem je.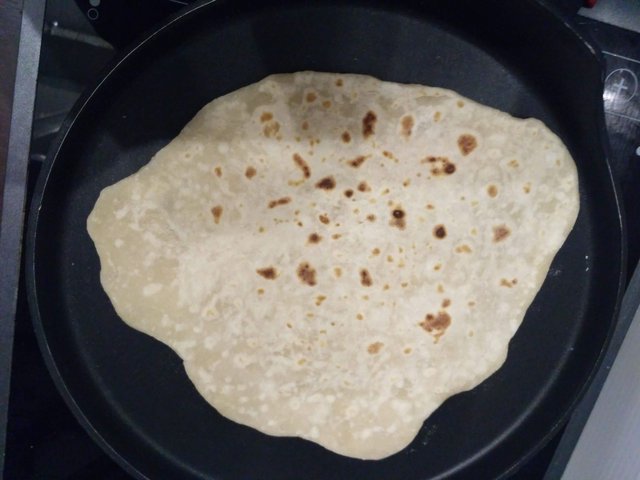 Nakładałem sos, szynkę i ser i całość smażyłem kolejne 3 minuty.
Gotowy placek lądował na talerzu i momentalnie znikał :)
Serdecznie polecam tego typu danie. Szybkie, łatwe i smaczne.
---
Sponsored ( Powered by dclick )
Last week, the Advertise feature has opened. you can...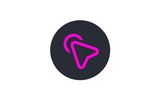 This posting was written via
dclick the Ads platform based on Steem Blockchain.