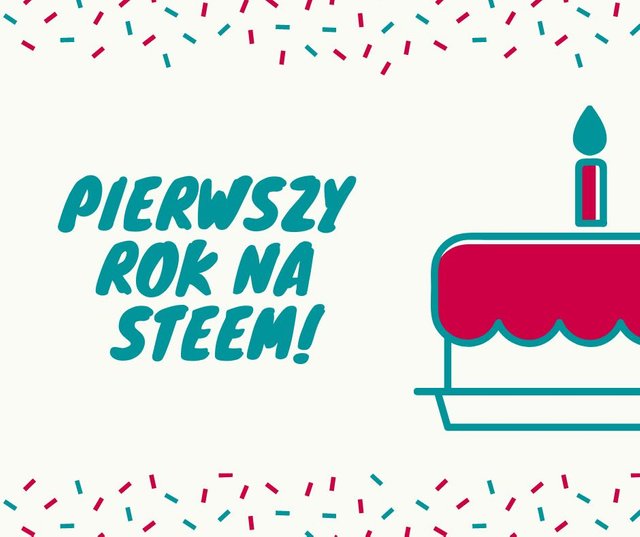 Tak się składa, że właśnie rok temu utworzyłem konto w blockchainie steem. Przez ten czas wydarzyło się na moim "blogu" sporo. Wypuściłem kilka serii aby zobaczyć co będzie mi najfajniej opisywać i co będzie trafiać do polskiej społeczności. Jak się okazało tematem numer jeden jest seria o drobnych naprawach, w której co jakiś czas staram się Wam pokazać, że czasami nie trzeba na prawdę dużo pracy by naprawić jakieś urządzenie :)
Z tej serii powstało do tej pory 21 wpisów. Pomysłów na nowe tematy mam sporo ale na chwile obecną na pierwszy ogień wysuwa się inne zagadnienie.
Chodzi mi tutaj oczywiście o serię dotyczącą wymarzonego domu. Jest to bardzo absorbujący temat chociaż wiem, że na chwilę obecną to co opisuje jest nudne. Liczę na to, że jak rozpocznę wykańczanie to materiały powstające na budowie będą dla Was o wiele przyjemniejsze i bardziej wartościowe.
Przez ten rok poznałem trochę społeczność udzielającą się tutaj. Żałuje, że nie udało mi się pojawić na wielkiej steemowej imprezie, która była w Krakowie. Niestety ale delegacja, na którą zostałem wysłany pokrzyżowała plany. Mam jednak nadzieję, że uda mi się nadrobić jakieś spotkanie tego typu w tym roku :)
Serdecznie dziękuję za każdy upvote zostawiony mi do tej pory. Dziękuję za każdy komentarz i rozmowy na czacie.
Powiem Wam, że zadomowiłem się wśród tej naszej małej społeczności i jest mi bardzo miło, że mogę pisać dla Was.
Pozdrawiam!
---
Sponsored ( Powered by dclick )