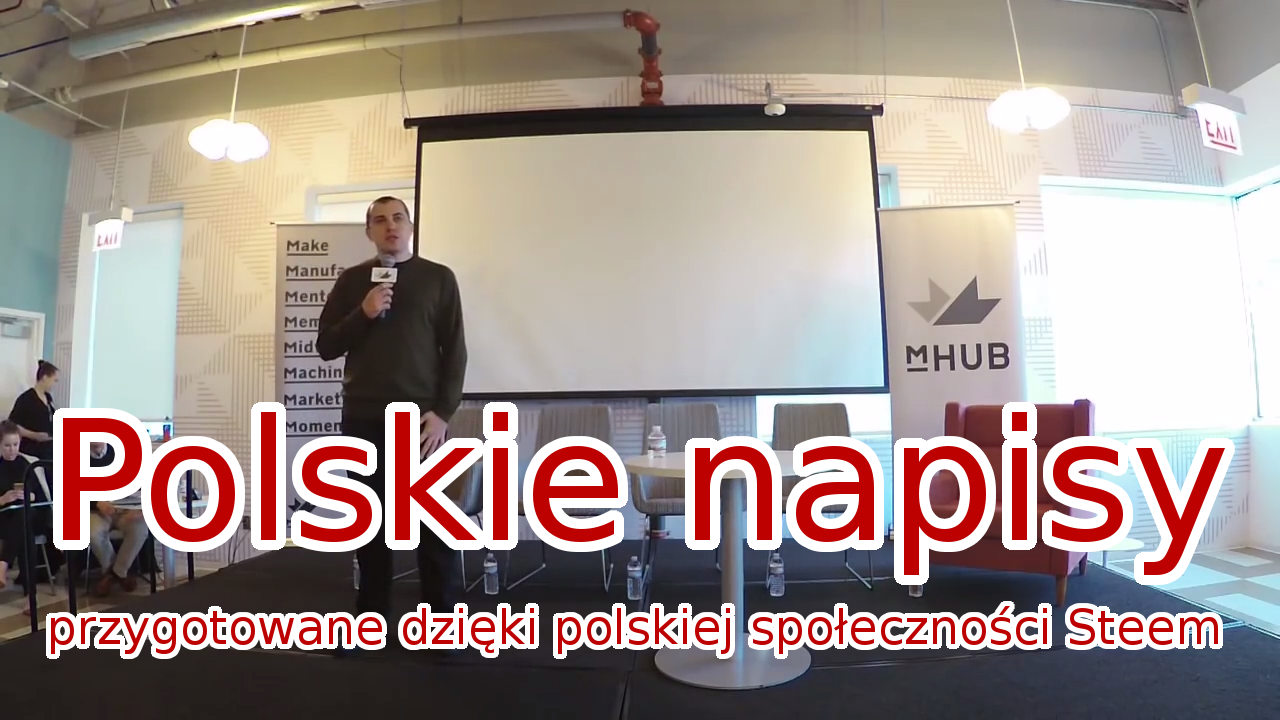 Przed Wami kontynuacja mojego projektu non-profit @andreas-m-videos, którego celem jest m.in. przetłumaczenie na język polski napisów do wszystkich najpopularniejszych filmów Andreasa Antonopoulosa - znanego promotora idei Bitcoina i technologii blockchain.
Poprzednim razem, do waszej dyspozycji został oddany filmy i napisy:
Bardzo dobrą wiadomością jest to, że poprzednie napisy zostały zaakceptowane przez Andreasa:

... i są już dostępne na kanale Andreasa :)
Dzisiaj natomiast chciałbym wam przedstawić, jego nieco bardziej kontrowersyjne wystąpienie:
"Zdecentralizowana Prawda"
Wystąpienie to miało miejsce 29 października 2017, podczas spotkania Bitcoin Open Blockchain (BOB), w Chicago, Illinois
Upewnij się, że masz włączone napisy na YouTube:


O Tłumaczeniu
Tłumaczenie napisów do tego filmu nie było by możliwe, gdyby nie społeczność Steem. Andreas Antonopoulos przez wiele lat udowadniał, że zarobek jest dla niego sprawą drugorzędną[1]. To czemu poświęcał się natomiast najbardziej w ostatnich latach, to popularyzacja technologi opartych o blockchain.
Osoby zaangażowane w tłumaczenie jego filmów, podzielając jego wartości, chcą pomóc mu w tak ważnej dla niego rzeczy, poprzez tworzenie jeszcze bardziej przystępnych materiałów, zrozumiałych nawet dla osób nie znających języka angielskiego.
Licencja
Oryginalne video z profilu YouTube Andreasa, zostało upublicznione z licencją Creative Commons Attribution licence (reuse allowed), dzięki czemu dozwolone jest samodzielne kopiowanie takich materiałów, na przykład na potrzeby przygotowania tłumaczenia.
Nagrody za post i dotacje
Wszystkie środki zebrane przez ten post zostaną przekazane na pokrycie kosztów kolejnych tłumaczeń filmów Andreasa. Osoby nie będące jeszcze częścią społeczności Steem także mogą wesprzeć owe działania, wysyłając dowolna dotację na:
STEEM: @andreas-m-videos
BTC: 1MNWekz65At8iTCdNyqRemHWhcwSeaGNFu
ETH: 0x267d6e5BEb6e4529066Aef87c277105820FdaE71
Jeżeli chcesz wspierać tę akcję, zapraszam do głosowania na posty tworzone i udostępniane przez konto: @andreas-m-videos