Karma to dla wielu z nas pojęcie wciąż nieco abstrakcyjne. Lubimy mówić "karma wraca", słusznie rozumiejąc,
że dobro lub zło wysłane w świat powróci do nas zawsze,
wcześniej czy później w jakieś formie, pod jakąś postacią.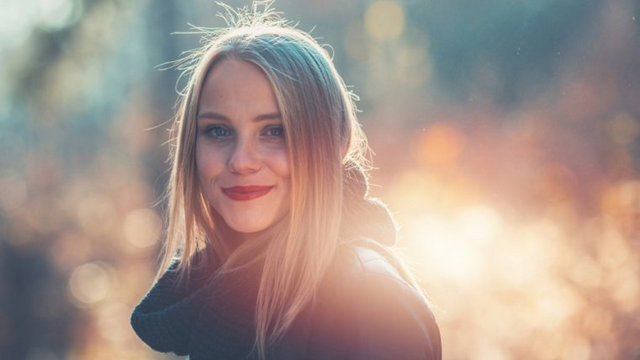 Załóżmy, że zawsze jesteście gotowi nieść pomoc innym.
Nawet w banalnych, prostych sytuacjach:
przytrzymując drzwi, pożyczając drobne na parkometr.
Jakie jest prawdopodobieństwo, że osoba,
której pomogliśmy odwzajemni,
lub "poda dalej" nasz dobry uczynek?…
Jakie jest prawdopodobieństwo,
że nasze działanie stało się pozytywnym źródłem energii?
Żeby się o tym przekonać,
warto wcielić w swoje życie pozostałe prawa Karmy.
Jesteście ich ciekawi?
12 praw Karmy, które warto wcielić w życie :)
1 Wielkie prawo:
"Co posiejesz, to zbierzesz"
(zwane również prawem przyczyny i skutku).
Nasze myśli i działania mają konsekwencje – dobre lub złe.
Jeśli chcemy pokoju, miłości, harmonii, dobrobytu,
musimy być gotowi na podejmowanie odpowiednich działań.
No i oczywiście – czyńmy innym to, co chcielibyśmy,
żeby i nam czyniono. Karma wraca.
2 Prawo Stworzenia:
"To czego pragniemy,
osiągamy jedynie poprzez własne działanie."
Nie ma zdarzeń przypadkowych,
to co się dzieje w naszym życiu
wynika z naszego uczestnictwa i współdziałania.
Jesteśmy związani z wszechświatem,
więc to co, się dzieje na zewnątrz
ma początek wewnątrz nas
– w naszych emocjach i myślach.
3 Prawo Pokory:
"Nie akceptując tego,
czego jesteś świadkiem, nie sprawisz, że to zniknie"
Akceptacja jest podstawą. Krótko mówiąc,
żeby zmienić jakąś sytuację,
musimy najpierw ją zaakceptować
i przyjąć do świadomości.
Skupiając się na jej negatywnych aspektach
nie przybliżysz się do jej rozwiązania.
4 Prawo Wzrostu:
"Nasz rozwój powinniśmy postawić
ponad wszystkie okoliczności."
Jedyne, nad czym mamy kontrolę to my sami.
Kolejne działania (lub ich zaniechanie)
przyniosą zarówno pozytywne
lub negatywne okoliczności w naszym życiu.
Chcesz się rozwijać, dąż do zmian wewnątrz siebie,
w swoim sercu, a nie staraj się zmieniać wszystkich wokół.
Kiedy zmieniasz się w środku,
zewnętrzna rzeczywistość zmienia się również.
5 Prawo Odpowiedzialności:
"Nasze życie jest tylko naszym dziełem, niczym więcej."
Gdy dzieje się coś nie tak, na zewnątrz wokół ciebie,
najczęściej wynika to z tego,
że coś jest nie tak wewnątrz ciebie.
Jeśli mamy zmienić nasze życie,
musimy zmienić nasze samopoczucie,
opanować emocje, zmienić sposób myślenia.
6 Prawo Związku i Współzależności:
"Wszystko we wszechświecie jest połączone,
zarówno to co małe jak i to, co duże."
Nasza przeszłość, teraźniejszość i przyszłość
są połączone, wynikają z siebie wzajemnie.
To, co ci się przydarza, ma swoje znaczenie.
Jeden etap życia jest związany z następnym.
Życie jest procesem.
7 Prawo Skupienia:
"Nie kieruj swojej uwagi poza to,
co w chwili obecnej jest twoim zadaniem."
Nie możesz mieć negatywnych myśli
lub działać w negatywny sposób i oczekiwać,
że będziesz się rozwijać duchowo.
Musimy skierować całą uwagę
na osiągnięcie założonego celu.
8 Prawo Gościnności i Dawania przykładu:
"Działając bezinteresownie pokazujemy prawdziwe intencje."
Mówiąc prościej: to, w co twierdzimy,
że wierzymy musi przejawiać się w naszych działaniach.
Bezinteresowność jest cnotą tylko wtedy,
gdy jesteśmy nastawieni coś innego niż my sami.
9 Prawo Zmian:
"Historia będzie się powtarzać, aż ją zmienisz".
Świadome zaangażowanie w zmiany jest jedyną metodą wpływania na przyszłość.
10 Prawo Chwili Obecnej:
"Teraźniejszość jest wszystkim, co mamy."
Oglądając się z żalem w przeszłość
i wybiegając z nadzieją w przyszłość,
niepotrzebnie pozbawiamy siebie nowych perspektyw.
Stare myśli i wzorce zachowań
odbierają nam szanse na zmianę.
11 Prawo Cierpliwości i Nagrody:
"Nie stworzysz nic wartościowego bez cierpliwej,
konsekwentnej pracy."
Wszystkie nagrody są owocem ciągłej,
systematycznej pracy.
12 Prawo Znaczenie i Inspiracji:
"Najlepszą nagrodą jest to, który przyczynia się do całości."
Końcowy efekt jest niczym w porównaniu z tym,
czego dokonałeś wewnątrz siebie, by go osiągnąć.
Warto wziąć sobie do serca słowa Mahatmy Gandhi:
"Człowiek jest tylko produktem swoich myśli,
tworzymy się na podobieństwo swoich myśli."
Pozdrawiam serdecznie i do usłyszenia.
Tomasz Bąkowski