Cześć! Dzisiaj chciałbym poruszyć temat tego, dlaczego niektórzy wolą słuchać muzyki na płytach winylowych. Oczywiście powodów jest wiele, ale moim zdaniem ten najważniejszy to jakość dźwięku, która często jest inna niż na nośnikach cyfrowych (również nie zawsze lepsza). Bez specjalnego przedłużania, bo film ma ponad 8 minut 😀 - zapraszam do oglądania!
---
KONKURS!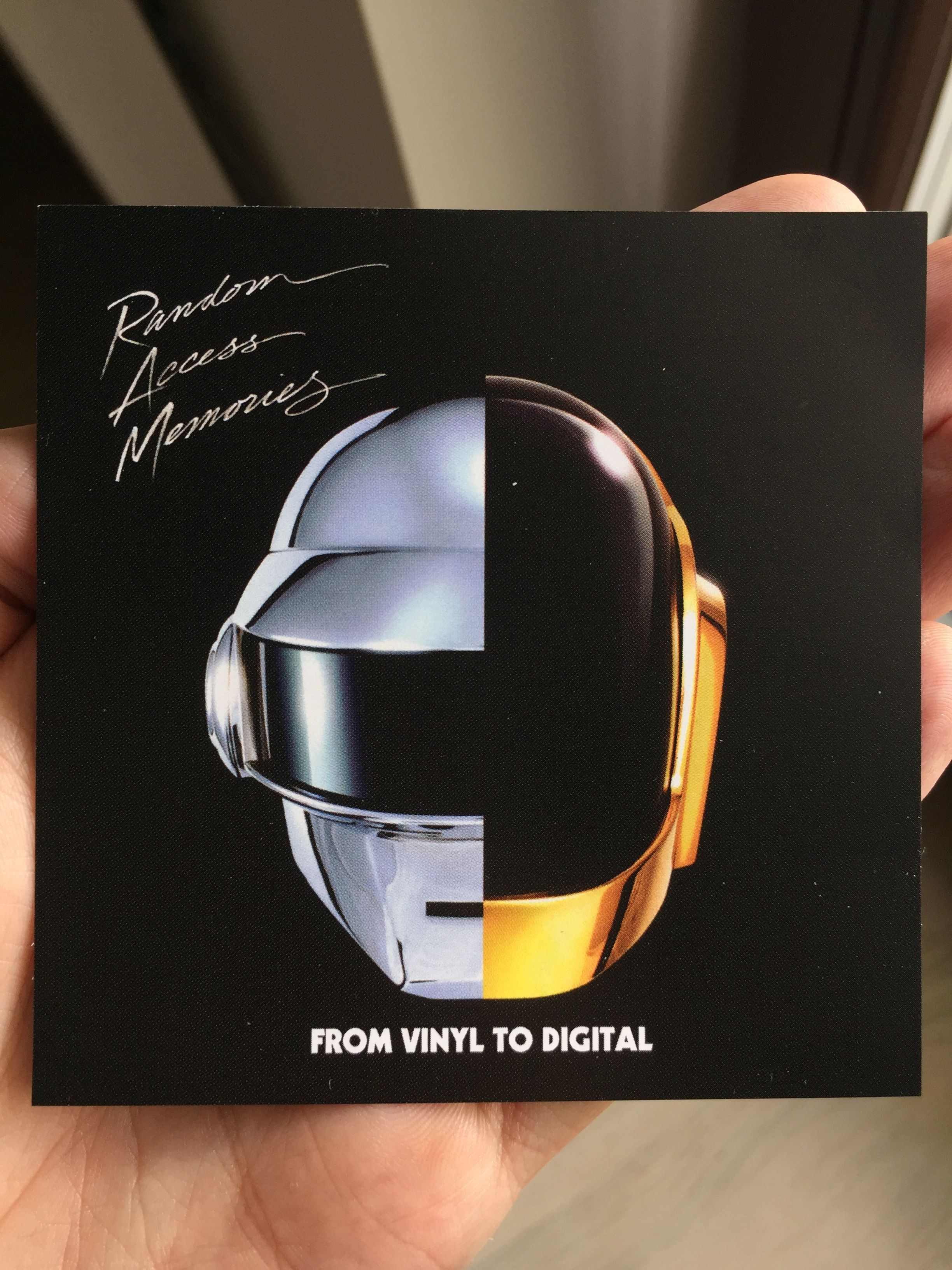 Wśród osób upvote'ujących wybiorę jedną, która otrzyma kod na pobranie muzyki z albumu Random Access Memories zespołu Daft Punk, o którym mówię w filmie.
---
Tak jak wspominałem, najwyższy czas rozdawać te kody, bo u mnie i tak leżą, a pewnie ktoś chętnie by z nich skorzystał. To moja pierwsza taka akcja i robię ją właśnie ekskluzywnie dla #polish Steemian 🙂
---
Informacje
Zwycięzcę wybiorę po 7 dniach od momentu opublikowania wpisu - skontaktuję się komentując losowy wpis zwycięzcy wraz z oznaczeniem, tak aby od razu otrzymał powiadomienie. Tym samym wykluczę też boty czy nieaktywne konta. Ewentualnie pomyśle jeszcze nad lepszą formą przekazania kodu.
---
Kod należy zrealizować na stronie: http://www.myplaydigital.com/randomaccessmemories/ i jest ważny do końca przyszłego roku.