Steem Monsters... Koniec sezonu... Białe kluczem do ligi DIAMOND III
Dziś ostatni dzień sezonu w Steem Monsters. Dzienny Quest wylosował mi do gry Niebieskich. Nie inwestuję obecnie w tę talię i skorzystałem z możliwości zmiany i padło na Zielonych. To moja ulubiona talia i mam ją rozbudowaną już w stopniu pozwalającym na swobodną i skuteczną rozgrywkę na poziomie ligi GOLD. 5 pojedynków dziennego zadania wygrałem szybko i po cichu liczyłem na jakąś złota kartę w nagrodach. Niestety 8 wygranych kart rozczarowało. Jedynie 2 z nich wydają mi się na dłuższą metę w miarę wartościowym wzmocnieniem moich talii.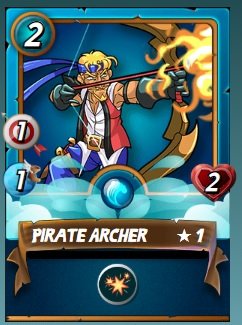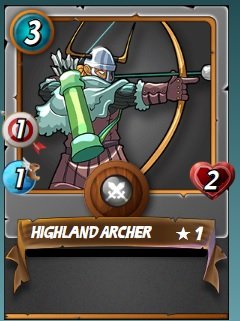 PIRATE ARCHER i HIGHLANDER ARCHER to karty atakujące z dystansu i myślę, że podniesione na wyższy lvl będą solidnym wsparciem w kolejnych rozgrywkach. Walki w tym sezonie zakończyłem partią Białych a ostatnie zwycięstwo pozwoliło mi z wynikiem 2811 wskoczyć do ligi DIAMOND III i dzięki temu jutro otrzymam 40 kart z nagrody na koniec sezonu. Wszystko to zgodnie z założonym na początku sezonu planem.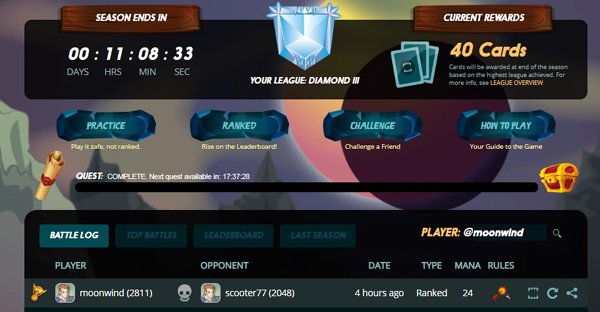 Zachęcam do zagrania Stemm Monsters. Gra świetnie rozwija umiejętność strategicznego myślenia i nie jest trudna do opanowania. Wszystko czego nie wiecie a chcielibyście się o niej dowiedzieć znajdziecie na profilu
@potworkowestudio
wspierającym swoją wiedzą polskich graczy.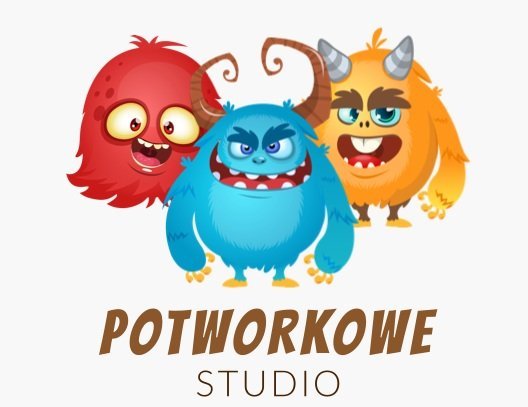 Zwycięskich walk!