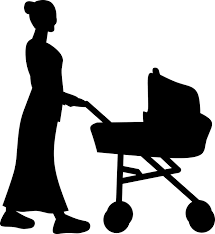 Tak jak już kiedyś pisałem #polish powinien być dostępny dla każego kto publikuje w języku polskim (to jedyna droga dla rozwoju naszej społeczności) a społeczność powinna stawiać na rozwój tagów tematycznych. Wiem że takie istnieją. Wiele z nich ma swoich opiekunów którzy pilnują treści jakie się na nich pojawiają.
Postanowiłem delegować 3.5K Steem Power dla opiekunów takich tagów. Zasada jest prosta: Jeden tag, jeden opiekun - 250 SP.
Opiekunowie nie powinni nadużywać SP dla własnych celów ( jeden post dziennie będzie OK)
Pierwszeństwo będą miały tagi polecane przez @kurator-polski
Zgłaszajcie swoje tagi i opiekunów.
Update: na te tagi proszę już nie głosować i nie zgłaszać nowych kandydatów :
#pl-fotografia - @aditor - 250 SP
#pl-artykuly - @lukmarcus -250 SP
#pl-kuchnia - @grecki-bazar-ewy - 250 SP
#pl-tradycja - @fundacja - 250 SP
#pl-erotyka, #pl-seks , #pl-pornografia - @lenarose - 250 SP
#pl-zdrowie - @anna.urbanska - 250 SP
#pl-psychologia #pl-podroze - @saunter - @250 SP
#pl-linux - @fervi - 250 SP
#pl-religia - @niepoprawny - 250 SP
#pl-sztuka - @santarius - 250 SP
#pl-kosmos - @astromaniak (inni się nie zgłosili) - 250 SP
#pl-architektura - @grzechotnik - 250 SP
#pl-muzyka - @andzi - 250 SP
#pl-gry - @kapitanpolak - 250 SP
#pl-sport - @beleg - 250 SP
#pl-filmy - @kusior - 250 SP
#pl-zwierzeta i #reakcja - nikt się nie zgłosił
Dodatkowym, specjalnym kuratorem dla #pl-architektura i #pl-sztuka będzie @katayah - 250 SP
Delegacje trafiły do wszystkich tagów polecanych przez @kurator-polski (fenomenalna inicjatywa) i wielu innych które zaproponowaliście w komentarzach.
Głosowanie musiałem zakończyć wcześniej z powodów osobistych (szykuje się dłuższy wyjazd wakacyjno-świąteczny a rodzina się rozleniwiła i nie chce się nawet za pakowanie bagaży zabrać, ale przede wszystkim w firmie muszę odpowiednie dyspozycje wydać pracownikom bo po 3 tygodniach nie byłoby do czego wracać)
Chcę również zauważyć że po kilku miesiącach mojego pobytu na steemit i wielu tarciach, po tym jak przypadkowo odkryłem #polish, nieoczekiwanie doszliśmy do punktu bez wyjścia. W ciągu kilkunastu sekund pojawił się mur, którego nikt nie jest w stanie przeskoczyć. Ja z takiej próby rezygnuję bo wiem że to się zakończy złamaniem kręgosłupa. Dla mnie to swego rodzaju "hard fork", rozdwojenie drogi. W chwili obecnej jedynym rozsądnym wyjściem jakie widzę dla siebie, jest ostateczne wycofanie się z polskiej społeczności. O delegacje się nie martwcie bo są one symboliczne, a te środki nie są mi do niczego potrzebne.
Bardzo się cieszę że mogłem dołożyć skromną cegiełkę do rozwoju poskiej społeczności. Swój pobyt na #polish uważam za sukces. Dzięki mnie, już nikt nie flaguje postów o gmo i szczepieniach a ja znowu poczułem na własnej skórze jak to jest być polakiem (gdzie dwóch polaków tam trzy opinie) a co najzabawniejsze to musiałem zmusić siebie po raz pierwszy od 12 lat do napisania czegokolwiek w języku polskim, co się spotkało się z ostrą krytyką Noisego w pierwszych moich próbach. Jestem dumny z tego że w ostatnim moim wpisie o szczepieniach nikt nie napisał że są to treści szkodliwe społecznie i że tak wiele osób zabrało głos w dyskusji, nieskrępowanie wyrażając swoje poglądy (zarówno te za jak i przeciw). Swoją pałeczkę obrońcy wolności słowa przekazuję @santarius który jest osobą niezwykle inteligentną i potrafiącą dotrzeć ze swoim głosem rozsądku niemalże do każdego. Mam tylko mały apel do ciebie: "jeszcze więcej zimnej głowy". Chciałbym żeby "opiekę" nad tobą sprawował @synchrotronics który z kolei posiada ogromną wiedzę i dotatkowo niezwykłe zdolności mediacyjne. Dobrze by było gdybyście ze sobą współpracowali, dlatego deleguję wam odpowiednio 2K i 3K SP na wypadek gdyby trzeba było użyć flag (gdy nie będzie takiej potrzeby korzystajcie z tych środków do woli głosując na własne posty i te które na to zasługują waszym zdaniem) . Z partyjnym pozdrowieniem Towarzysze...