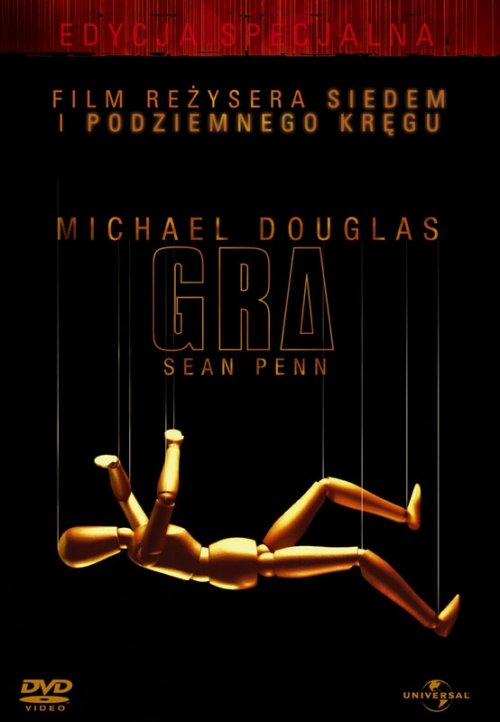 Znacie ten stan kiedy macie na koncie 500 milionów dolarów, wielki dom i masę samochodów, a mimo to wasze życie wydaje się puste? Ja też nie znam. Zna go za to doskonale Nicholas Van Orton  grany przez Michaela Douglasa. W tę pustkę w dniu czterdziestych ósmych urodzin naszego bohatera wkracza jego brat, który daje mu w prezencie voucher uprawniający do wzięcia udziału w pewnej grze. Nicholas zadaje sobie zasadne pytanie: "O co tu chodzi?". Potem gdy gra się rozpocznie będzie zadawał sobie to pytanie jeszcze jakieś 150 razy, a my razem z nim przez bite dwie godziny.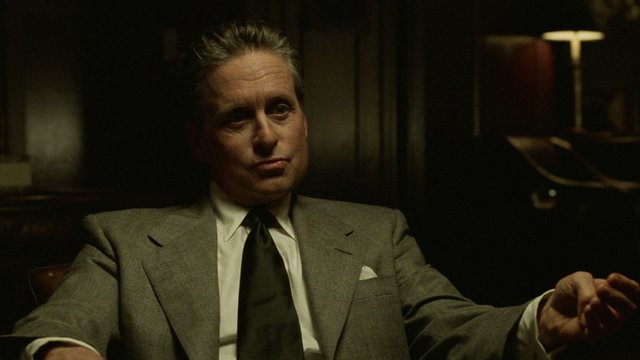 Fincher skrupulatnie buduje napięcie kolejnymi dziwnymi wydarzeniami których doświadcza główny bohater. Douglas jest obecny w kadrze właściwie cały czas, co sprawia że czujemy się rzuceni w wir wydarzeń razem z nim i razem z nim dostajemy zawrotu głowy bo fabuła pokręcona jest jak polskie przepisy podatkowe. Czy to gra? Czy to prawda? Czy to sen? Karuzela na jaką zaprasza nas Fincher działa na wyjątkowo przyśpieszonych obrotach, prowokując podobne pytania na które nie możemy zbyt jasno odpowiedzieć. Świetnie napisany scenariusz jednak sprawia że jesteśmy skołowani ale nie pogubieni, a nade wszystko na końcu nie przychodzi rozczarowanie jak to czasem bywa w tego typu produkcjach.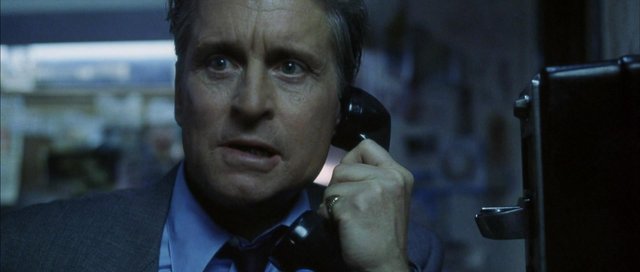 Kiedyś gwiazdor "Nagiego instynktu" i "Fatalnego zauroczenia". Dziś podstarzały w o wiele słabszej formie. "Gra" to moim zdaniem ostatni film w którym Michael Douglas stworzył kompleksową i drapieżną rolę. W pewnym sensie jego bohater jest taki jak klimat filmu. Z jednej strony cichy i stonowany, a z drugiej pełen wewnętrznych sprzeczności i chaosu. Jest super milionerem ale jednocześnie łatwo się z nim utożsamić, bo ma w sobie coś ze zwykłego faceta uwikłanego w całkiem niezwykłe zdarzenia.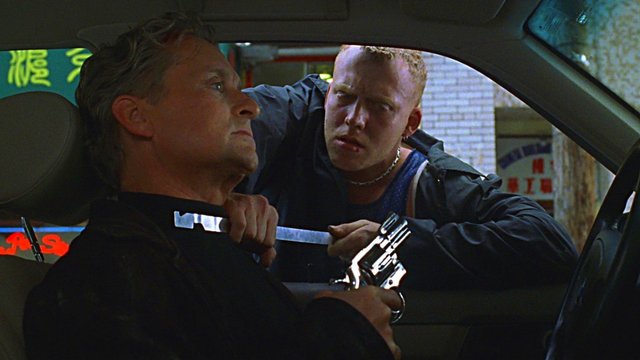 Nikt by tak dobrze nie sportretował tej poplątanej historii jak Fincher z jego pełnymi mroku, chłodnymi zdjęciami, długimi jazdami kamery i na poły onirycznym klimatem. Rozgrywka z nimi i z Douglasem daje skok ciśnienia równy kilku kawom i jest jednym z najciekawszych thrillerów lat 90-tych, który mimo upływu lat trzyma się wyjątkowo dobrze. 
 Jeżeli ci się spodobało to zostaw upvote i komentarz! xD