Cześć, nazywam się Jarek Różanowski wraz z rodzeństwem Marzeną i Waldkiem chorujemy na zanik mięśni.
Zanik mięśni to choroba która powoduje, że Nasze mięśnie słabną, mniej więcej od 7 roku życia poruszamy się na wózku. W czynnościach takich jak: jedzenie, mycie, ubieranie się, potrzebujemy pomocy gdyż nie możemy unieść rąk.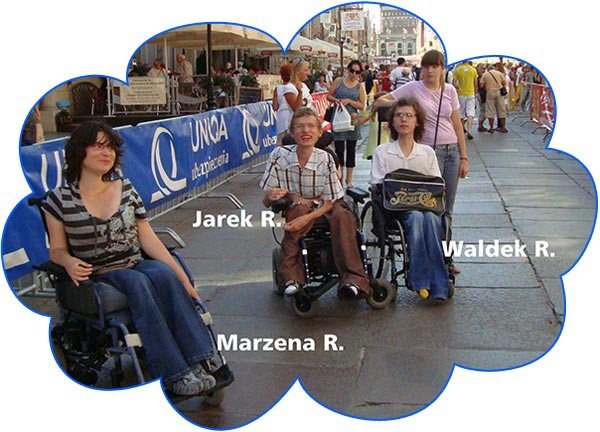 Pomimo dość ciężkiej choroby jesteśmy optymistycznie nastawieni do życia i ludzi, staramy się żyć aktywnie na tyle ile to możliwe w naszej sytuacji. Waldek z Marzeną pracują przez Internet. Ja również administruje pewną stronę ale nie zajmuje mi to zbyt wiele czasu, więc obserwuje rynek kryptowalut i czasem inwestujemy niewielkie kwoty.
Zarobione pieniądze odkładamy na budowę domu, w którym w przyszłości chcemy zamieszkać razem ze zdrową siostrą Natalią. Gdy uda się to zrealizować planujemy otworzyć rodzinny DPS by mieć środki z Państwa na opiekę. Za pieniądze, które udało nam się zaoszczędzić kupiliśmy już działkę oraz zebraliśmy 50 tyś. zł.
Budowa domu jest jednak kosztowna i wiemy, że bez Was cel będzie bardzo trudny do zrealizowania.
Dlatego jeśli chcesz nam pomóc, możesz przekazać trochę monet - z góry dziękujemy :))
BTC 1LZPU4MG5PMVWpdMSyGf6YMYRUFNU9fNhR
ETH 0x1D295C36ac7203E02359C62820F37f9C8b9AeD3D
BTS Memo 643d8d97d02129af Deposit address poloniexwallet
Więcej informacji na naszej stronie www.jarrek.pl