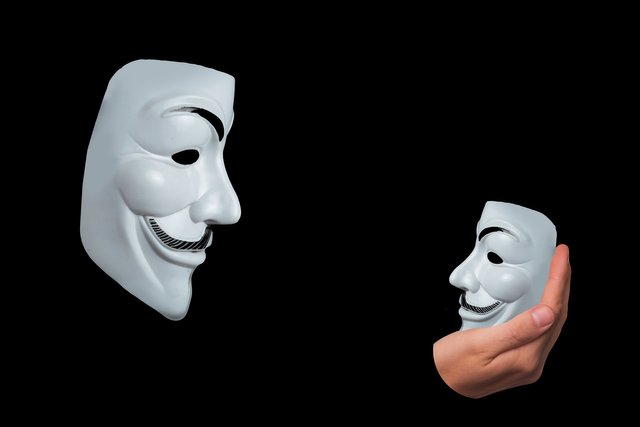 Ostatnimi czasy przeczytałem wpis @buka90.

Wyznam szczerze, że podczas czytania ww. artykułu moja riposta niejako 'sama pisała się w głowie', ponieważ nie trafił do mnie przekaz, argumentacja i generalnie poglądy @buka90 są bardzo odległe od moich.

Ale właśnie ta dzieląca nas odległość światopoglądowa dała mi do myślenia.

Zacząłem się zastanawiać jak to się dzieje, że ludzie mogą mieć radykalnie różne spojrzenia na świat, jednocześnie będąc przekonanym o racji swoich poglądów.
Dla przykładu, osobiście uważam, że mam racjonalne podejście do życia, przyjmuje pewne przesłanki i staram się z nich wyprowadzać wnioski, a jednocześnie poddaje swoje przemyślenia krytyce - szukam słabych punktów.

Pytanie tylko, czy rzeczywiście tak jest, czy też może tylko tak mi się wydaje?

Ognień tego wewnętrznego niepokoju wzmocniły słowa @przemeklonyszyn w jego artykule o człowieku i jego miejscu w naturze
Obie strony w swoich emocjonalnych dyskusjach ignorują wiele faktów, skupiają się raczej tylko na tych odkryciach, które potwierdzają ich punkty widzenia.
W związku z powyższym, pragnę zaproponować wam konkurs na ripostę do własnego artykułu.

Założenie jest takie, że wybieracie spośród swoich wpisów jeden artykuł wyrażający pogląd z którym się utożsamiacie, a następnie poddajecie go krytyce.

Chciałbym, żebyście spojrzeli na swoje przemyślenia z innej perspektywy, dlatego przy pisaniu riposty, już na wstępie załóżcie, że nie zgadzacie się z poglądami przedstawionymi w krytykowanym artykule.

Wiem, że jest to wyzwanie, być może nawet karkołomne, ale skoro mamy taką możliwość, to czemu nie spróbować?
Być może dzięki temu 'ćwiczeniu' łatwiej będzie nam zrozumieć inny punkt widzenia, a może nawet i kruchość własnej wizji świata.
Ogłaszam I edycję konkursu na autoripostę.
Zasady:
Riposta musi dotyczyć artykułu wcześniej napisanego przez osobę ripostującą
Artykuł ripostowany musi prezentować jakiś pogląd autora
Termin do końca publikowania prac: Środa 24.01.2018
Wszystkie prace konkursowe muszą zawierać tag: #pl-autoriposta
Linki do prac konkursowych umieszczane są w komentarzach do tego postu
Każdy ma prawo głosu na prace konkursowe w sile trzech punktów (i tylko trzech), które może przydzielić w dowolnej konfiguracji
Nie można głosować na własne prace
Punkty przydzielane są w komentarzach do komentarzy tego postu, a zawierających link do prac konkursowych
Wygrywa autoriposta z najwyższą liczbą punktów
Nagrody zostaną przekazane 25.01.2018 po ogłoszeniu wyników głosowania.
PULA NAGRÓD GWARANTOWANYCH TO 6 SBD i 3 STEEM - zwiększona o 3 SBD dzięki inicjatywie @assayer i o 3 STEEM dzięki wsparciu @lukmarcus
Nagroda będzie do podziału dla trzech pierwszych miejsc w następujących wartościach:
50% I miejsce
30% II miejsce
20% III miejsce
od uzyskanej puli nagród.
Ewentualni sponsorzy - proszę się deklarować w komentarzach.
Jeśli konkurs wam się spodoba, to będzie się pojawiał cyklicznie.
Do dzieła!