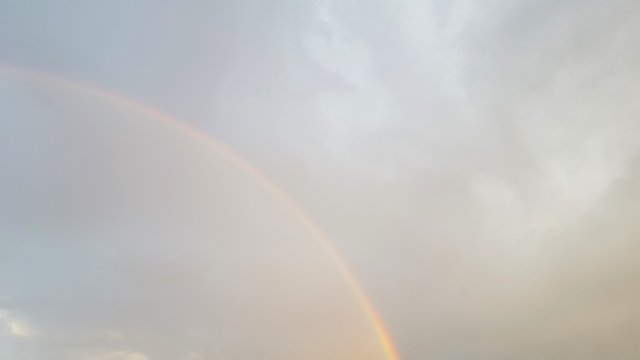 To Ty stworzyłeś niebo ze słońcem i księżycem,
gwiazdy by spoglądać na nie z zachwytem.
Na błękitnym niebie, chmury
i niezwykły obraz po deszczu tęczowy.
Jakiż ten błękit jest niepojęty
w powietrzu i morzach z falami ujęty.
I cały czas się nim żywię,
nie myśląc o tym wnikliwie.
Ozdobiłeś ptakami, ich śpiewem,
widokiem jak szybują radośnie przed siebie.
Kwiatami i ich zapachem,
zwierzętami i lasem.
Wiatrem co dodaje skrzydeł i chłodzi.
Spektakularnymi wschodami i zachodami.
I sen dałeś co wybawieniem nieraz jest błogim,
by móc obudzić się odnowionym.
Ziemię z pożywieniem i porami roku
i nie nudzić się jednym obrazem wokół.
To Ty stworzyłeś mnie
i żyć można i cały ten pakiet uznać za oczywisty,
ale żeby stworzyć takie cuda
nie ma Większego Artysty!
I to wszystko dla mnie i mych oczów,
bym mogła to doceniać i szczęśliwie poczuć...