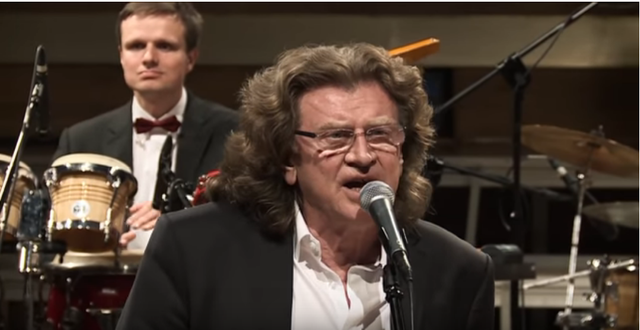 Mówią, że w "marcu jak w garncu", czyli zmiennie jest. Ni to zima, ni to wiosna, jakieś takieś bele co. I jeszcze szaro. A słońce świeci tylko wtedy jak trzeba iśc do pracy...

Wpadł mi dziś taki mały pomysł do mej rozczochranej, by umilić Wam te marcowe dni jakąś wesołą piosenką. Czy to skoczną nutą czy też podnoszącym na duchu fajnym tekstem. A nóż widelec ktoś zaznajomi się z nowym artystą, spodoba mu się wideoklip czy po prostu się uśmiechnie :)
TAKŻE SORRY STEEMIT, CZASZI WJEŻDŻA ZE SWOIM ZESTAWIENIEM POZYTYWNYCH PIOSENEK. NIE MA ODWROTU.

Na pierwszy ogień jedzie śp (niestety) Zbyszek Wodecki i Mitch & Mitch wraz z orkiestrą w niezwykle ciepłym i pozytywnym kawałku Rzuć to wszystko co złe w wersji lajw.
Ten i inne kawałki możecie znaleźć na płycie 1976: A Space Odyssey z 2015 roku, ostatniej, którą wydał pan z bujną grzywą. Oryginalna wersja piosenki znajduje się na debiutanckim albumie Wodeckiego, zatytuowanego po prostu Zbigniew Wodecki, ktory premierę swoją miał w 1976, czyli prawie 40 lat przed nagraniem wersji z Mitch & Mitch!
ENJOY!
(I rzućcie wszystko co złe! :) )
Uściski,
Czaszi

Obrazek tytułowy to screen z serwisu yt.