Piątek 13-tego wszystko zdarzyć się może. Wybieramy się w trójkę tego dnia nad jezioro mimo prognoz o deszczu, poranne zakupy dla nas i dla ryb a popoludniu jedziemy. Jako że sygnały do nas dochodzą że w pobliskich stawach i jeziorach "nic się nie dzieję od dłuższego czasu" z nadzieją że będzie mało ludzi wybieramy się w obrane miejsce, tak też się stało ludzi baaaardzo mało co z pewnością był znak że ryba nie bierze a i pogoda nie napawa optymizmem. Rozbijamy się i każdy z nas robi zestaw jeden na trupka a drugi na czerwone robaki nr 4 bądź na rosówkę. Zestawy w wodzie więc rozbijamy naszą plandekę w formie namiotu by skryć siebie i nasz sprzęt na nadciągający wielkimi krokami deszcz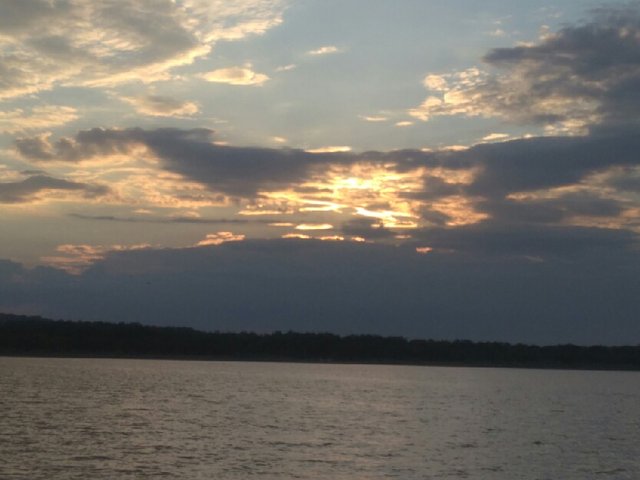 jednak jak się później okazało z dużej chmury średni deszcz może z... pół godzinki.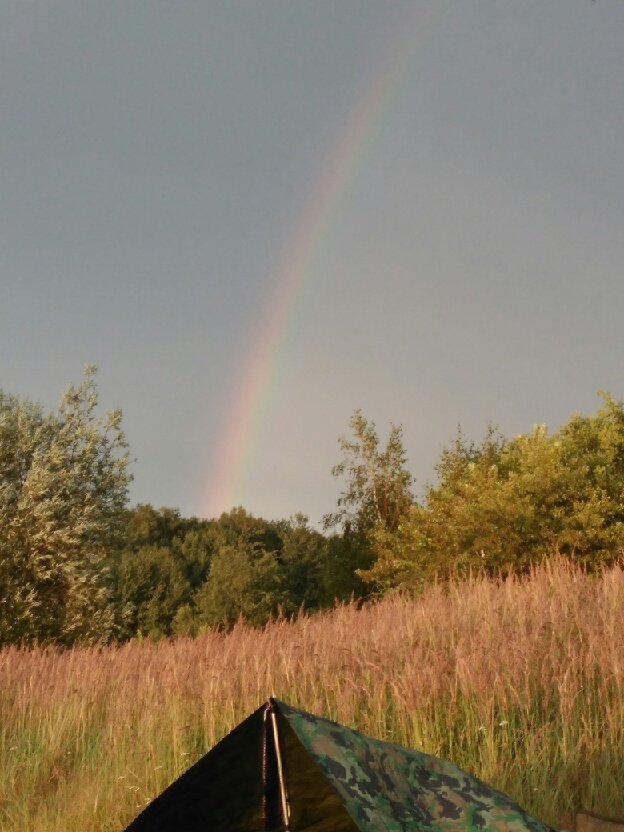 Okropnie zimny wiatr dokuczał nam przez praktycznie całą wyprawę nawet w nocy nie dawał spokoju co w poprzednich wyjazdach nad to jezioro zawsze nocki były spokojne mimo wiatru w dzień. Po 16 godzinach zwijamy trupki, bez ani jednego odjazdu na 3 wędkach . Jeden trupek bez jednej strony tułowia więc albo rak albo coś małego się bawiło. Po 21 godzinach kończymy nasz wypad z dorobkiem paru małych do 40 cm leszczy i paru krąpików, nie to było naszym celem tej wyprawy, ale przynajmniej coś gryzło. Wszyscy wraz z rybkami żyjemy, więc jest dobrze. Wszystko byłoby pięknie gdyby nie wiatr, ale wspomnień, widoków przyrody czy latającego bociana nikt mi nie zabierze.