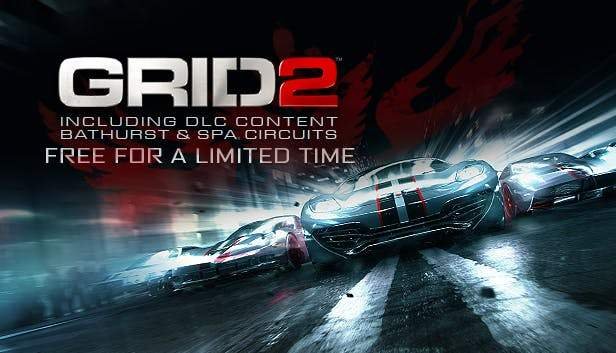 Grid 2. ©Codemasters ©Humble Bundle
Właśnie się dowiedziałem, że gra "Grid 2" od Codemasters jest dostępna za darmo w sklepie Humble Bundle. Będziemy mogli sobie ściągnąć grę + 2 DLC do niej. Grę będziecie mogli sobie dodać do swojej biblioteki Steam jeszcze przez 2 dni. Tak się składa, że mam już tę grę w swojej bibliotece Steam i mógłbym wyciągnąć jeden klucz i zrobić mały giveaway, ale jeżeli to ma być jak w przypadku klucza na Steam "Resident Evil 2 : Remake", to ja dziękuję. Ani "dziękuję", ani "spier.alaj".
Jedyne co trzeba zrobić, to założyć konto na Humble Bundle i powiązać je z kontem na Steam. Potem Wam na maila przychodzi wiadomość z generatorem klucza do gry, który będziecie mogli wykorzystać na Steamie.
Grę możecie ściągnąć ze strony Humble Bundle
W część drugą (jeszcze) nie grałem, natomiast miałem okazję pograć w "Grid Autosport", przy którym sporo się bawiłem. Może czas aby nadrobić część drugą?
---
Albo... zrobimy mały giveaway. Podam niepełne klucze, bez ostatniego znaku. Kto pierwszy ten lepszy.
Klucz do gry - DA0TJ-HIAA4-4CQR... (brakuje cyfry)
Klucz do DLC - BM32G-BQVGE-AH8K... (brakująca litera)
Klucz do DLC - C7M2V-I3NKV-7MZQ... (brakująCa litera)
Kody będziecie mogli wykorzystać przez 6 dni - do 21 marca. Później przepadną.
---
Posted using Partiko Android