Odpowiedź: Most.
Zapytacie: Ale jak? Przecież nie leżą na dwóch brzegach tej samej rzeki!
A jednak...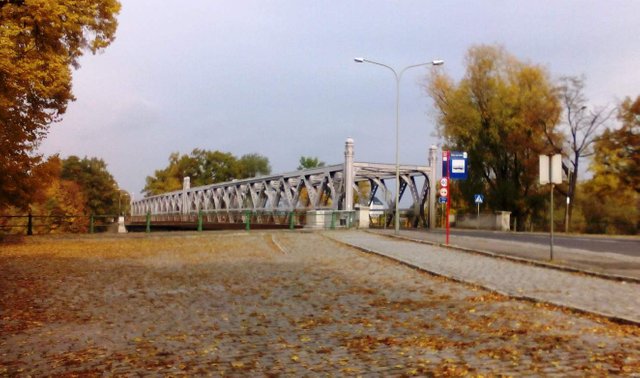 Na zdjęciu widzimy Most Piastowski w Brzegu. Został otwarty w 1954 roku, jednak część jego historii jest troszkę starsza, ponieważ dwa przęsła pochodzą z Mostu fordońskiego na Wiśle, który został zbudowany w 1893. Po dwukrotnym wysadzeniu go, najpierw w początkach, a później na koniec II wojny światowej, zdecydowano, że niezniszczone przęsła z terenów zalewowych zostaną przeznaczone na budowę kilku mniejszych mostów. W ten sposób na początku lat 50. XX wieku dwa z nich trafiły do Brzegu, aby zająć miejsce zniszczonego w trakcie działań wojennych Mostu Odrzańskiego. Nowy most został zaprojektowany przez inż. Waldemara Uchańskiego i jest on konstrukcją kratownicową utworzoną z kątkowników stalowych, typową dla końca XIX wieku. Most ma 120,2 m długości i przebiega przez niego droga krajowa na 39.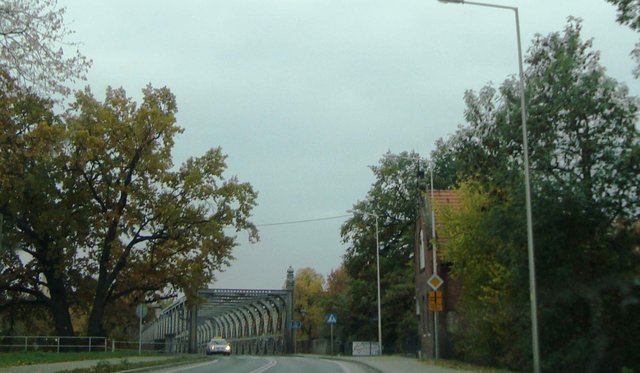 ---
Jak sami widzicie - da się. Jak nie geografią to historią.
Fordon, dziś dzielnica Bygdoszczy leży nad Wisłą, Brzeg nad Odrą, połączyła ich historia jednego mostu. Z punktu widzenia mostu, myślę, że to fajna rzecz być w jednym "życiu" przyprawą na dwóch najważniejszych rzekach w kraju...
---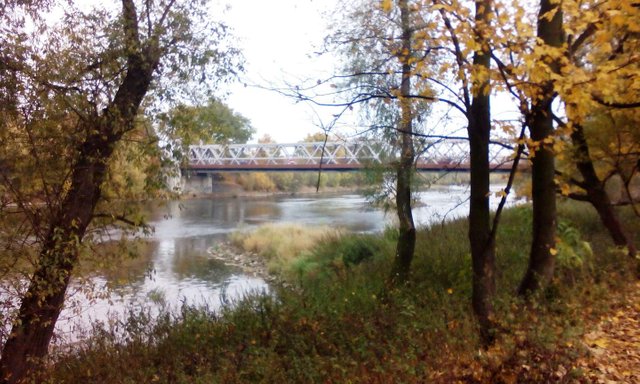 ---
zdjęcia zrobione przeze mnie cztery lata temu, ówczesnym telefonem
---
historię opowiedziałam dzięki wsparciu Internetu
Posted using Partiko Android