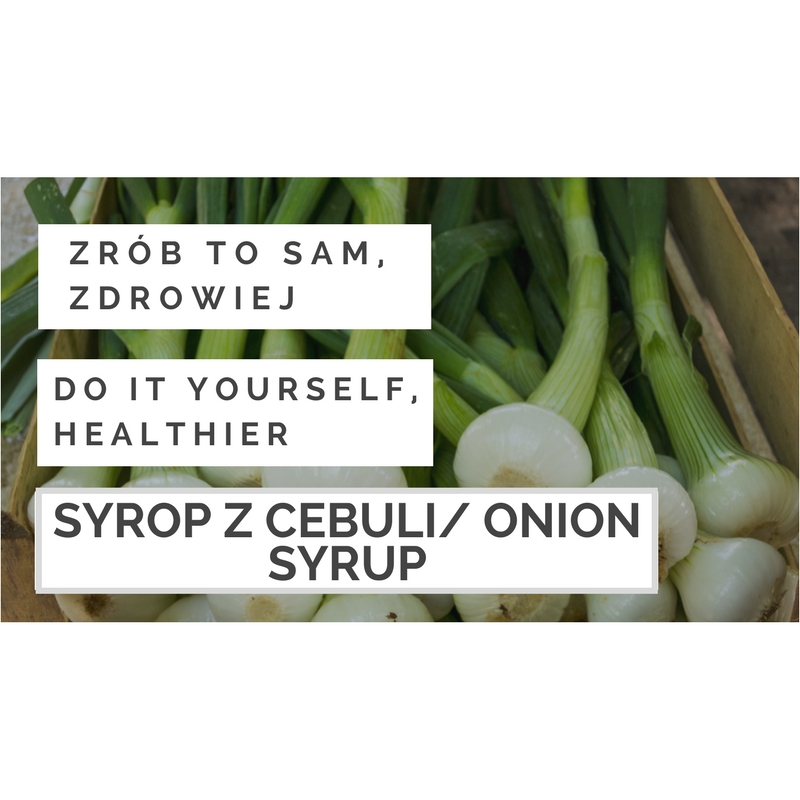 Witam po dłuższej przerwie. Była ona spowodowana różnymi obowiązkami. Na szczęście jestem z Wami z powrotem i mam do zaaplikowania pewien przepis.
Chcę podzielić się z Wami recepturą na syrop cebulowy.
Syrop cebulowy ma działanie wzmacniające odporność i przeciwkaszlowe. Można go również stosować w przypadku już istniejącej infekcji górnych dróg oddechowych, mającej charakter łagodny- wtedy syrop z cebuli skróci czas powrotu do zdrowia. Z uwagi na okres zimowy kiedy często mamy obniżoną odporność, warto stosować ten syrop profilaktycznie.
Syrop z definicji jest płynną, doustną formą leku o słodkim smaku i zwiększonej lepkości oraz gęstości. Podstawą syropu jest cukier (ok. 50%). Najczęściej stosowanym cukrem przy produkcji syropów jest sacharoza czyli cukier biały, który jest powszechnie używany do słodzenia żywności. Stosowanie sacharozy w nadmiernej ilości jest zgubne dla naszego zdrowia dlatego w mojej recepturze sacharozę zastąpiłam ksylitolem.
Ksylitol ma podobną słodkość co sacharoza lecz dużo lepiej wpływa na nasz organizm. Ksylitol tzw. cukier brzozowy – ma działanie przeciwpróchnicze, może być stosowany przez diabetyków, jego indeks glikemiczny =8 (indeks glikemiczny sacharozy=70). Cena ksylitolu jest wyższa niż sacharozy, za 1 kg zapłacimy ok. 15-20 zł ale zalety tej substancji uważam za wystarczające argumenty by ponieść ten koszt. Poza tym, cena może nas również zmotywować do tego by jak najmniej używać cukru w kuchni :)
Przygotowanie syropu:
-2 średniej wielkości cebule
-2-4 łyżek ksylitolu
Cebule należy obrać i pokroić w kostkę. Nie ma potrzeby by kroić ją drobno, rozdrobnienie mniej więcej jak na zdjęciu będzie odpowiednie. Całość przenosimy do słoika o takiej wielkości by maksymalnie zapełnić go w ½. Dodajemy cukier. Słoik zakręcamy i energicznie potrząsamy by cukier wymieszał się z cebulą.
Układ pozostawiamy na co najmniej kilka godzin w ciepłym miejscu aż cukier się rozpuści a cebula puści soki. Syrop można później odcedzić od cebuli choć nie ma takiej potrzeby.
Stosować 3-5 łyżek dziennie.
Syrop najlepiej przechowywać w lodówce przez maksymalnie 5 dni. Tak przygotowany syrop można podawać dorosłym oraz dzieciom powyżej 2 roku życia.
W tym wypadku zabawa w małego aptekarza nie jest trudna ani czasochłonna a zalet mamy bardzo dużo- od poprawy zdrowia dzięki działaniu syropu po zadowolenie z dobrze wykonanej pracy w słusznej sprawie :)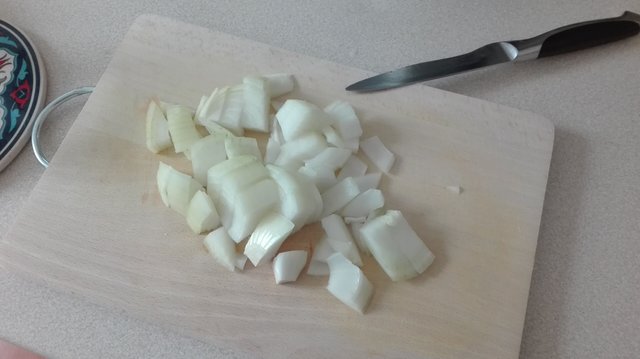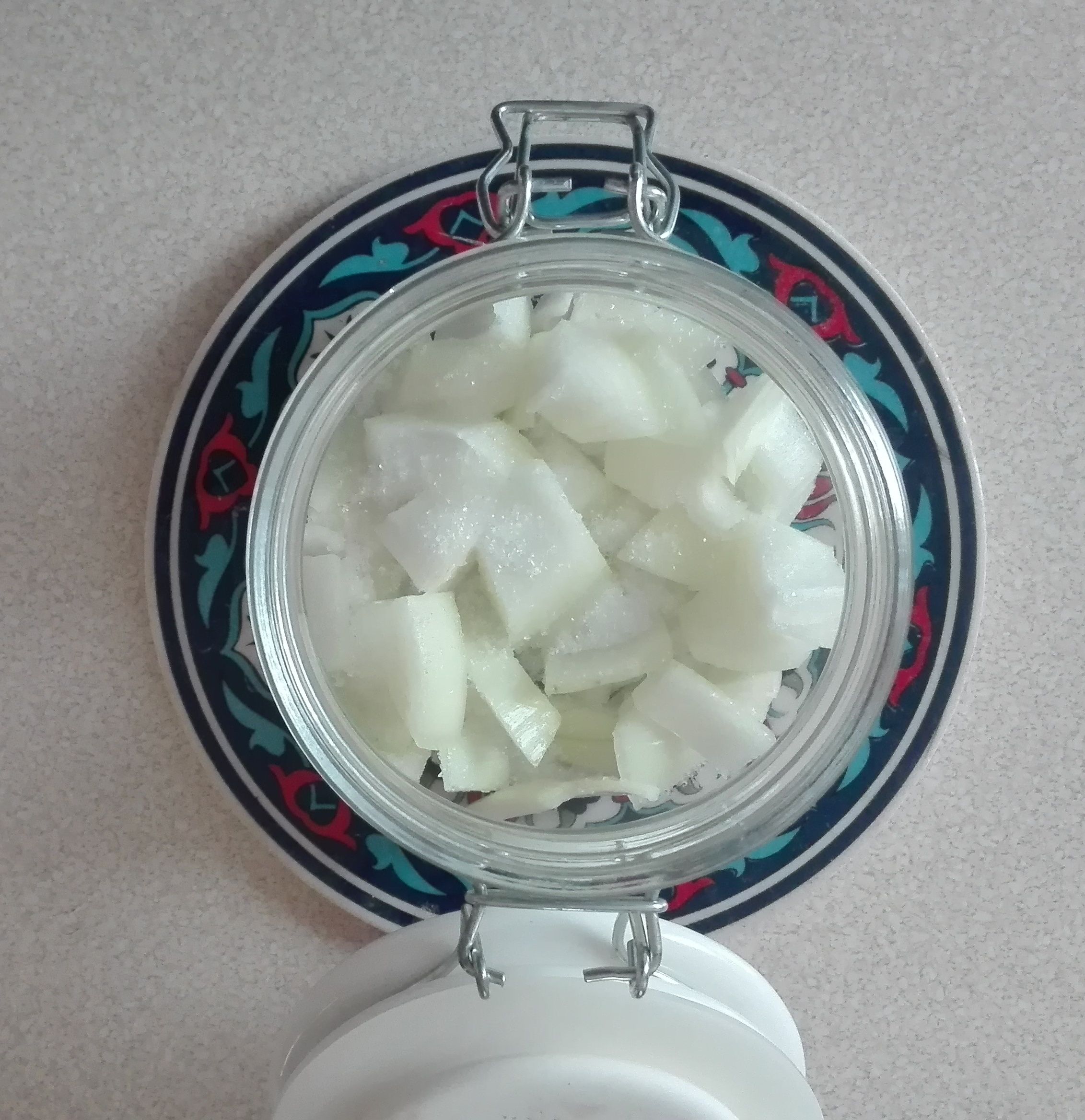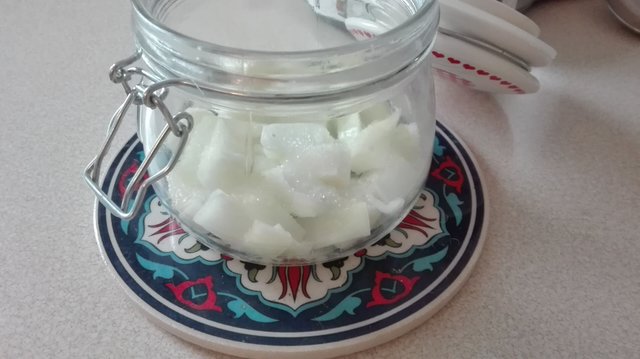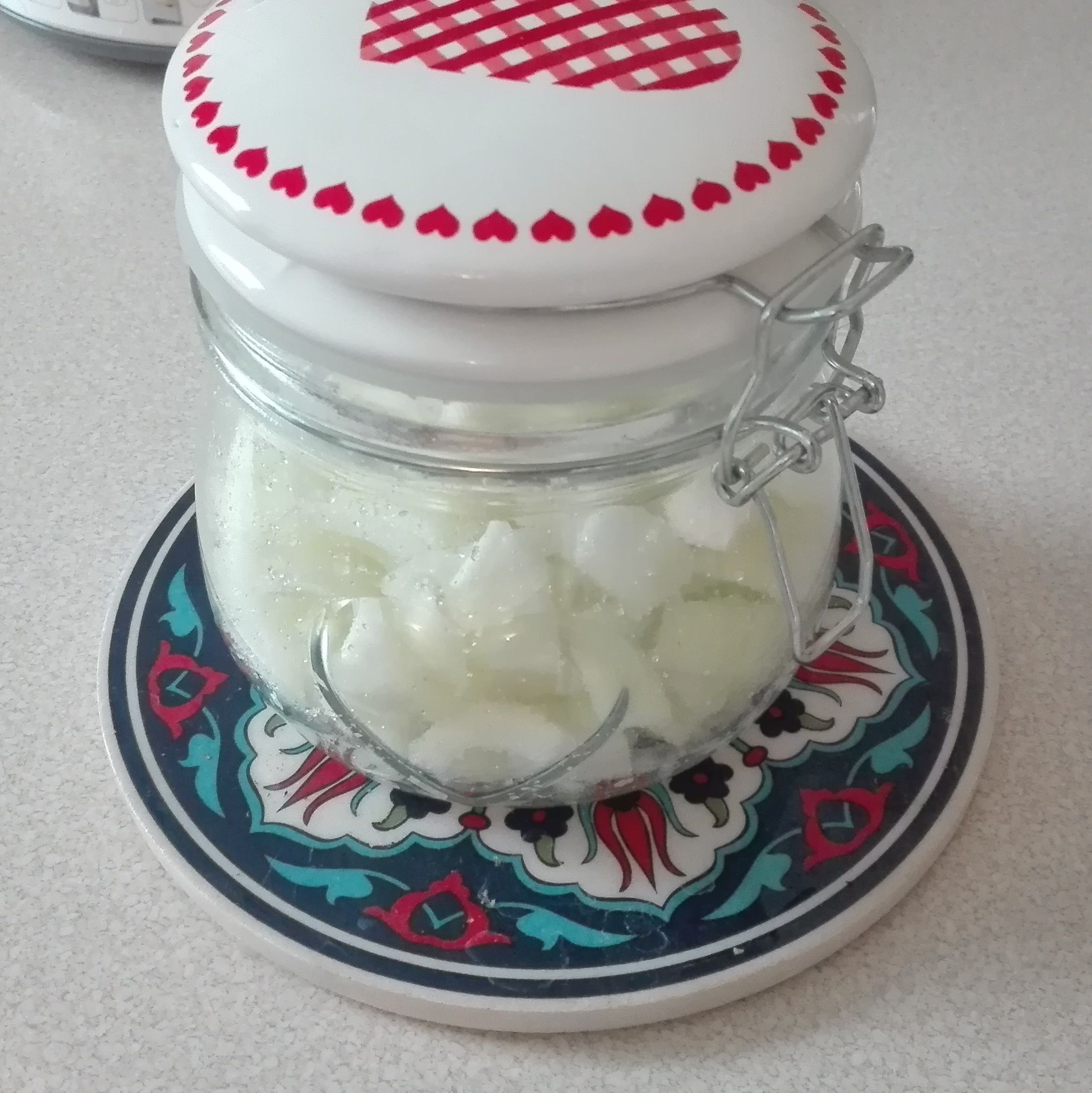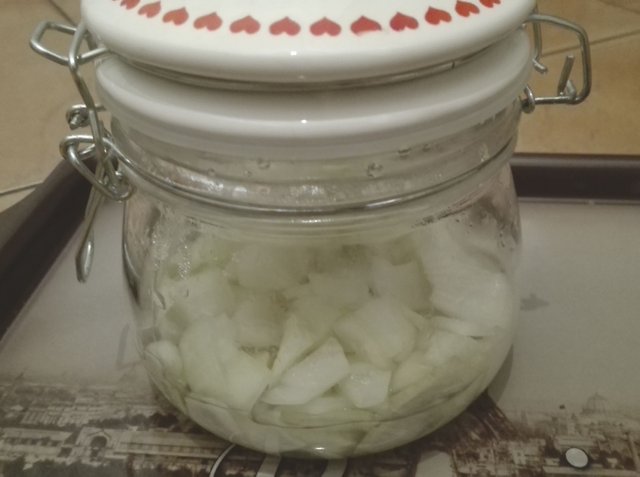 Do it yourself, healthier - onion syrup
Welcome after a long break. It was caused by various duties. Fortunately, I'm back with you and I have a recipe to apply.
Today, I want to share the recipe for onion syrup with you.
Onion syrup has a strengthening, immunizing and antitussive effect. It can be used in case of already existing infection of the upper respiratory tract, which is mild - then the onion syrup will shorten the recovery time. Due to the winter period when we often have reduced immunity, it is worth using this syrup prophylactically.
Syrup in his definition is a liquid, oral form of the drug with a sweet taste and increased viscosity and density. The basis of the syrup is sugar (about 50%). The most commonly used sugar in the production of syrup is sucrose, which is widely used to sweeten food. The use of sucrose in excessive amounts is disastrous for our health, which is why I substituted sucrose in my recipe with xylitol.
Xylitol is also sugar, has a similar sweetness as sucrose but much better affects our body. Xylitol, so-called birch sugar - it has anti-caries effect, it can be used by diabetics, its glycemic index = 8 (glycemic index of sucrose = 70). Xylitol is more expensive than sucrose (i.e. white sugar, bought in grocery stores), but the benefits of this substance are sufficient arguments to incur this cost. In addition, the price can also motivate us to use less sugar in the kitchen
Preparation of syrup:
-2 medium-sized onions
-2-4 tablespoons of xylitol
The onions should be peeled and cut into cubes. There is no need to finely slice so the fragmentation as on the picture will be suitable. The whole we move to a jar of this size to fill it up in ½. We add sugar. We twist the jar and shake it vigorously so that the sugar mixes with the onion.
Leave all for a few hours in a warm place until the sugar dissolves and the onion will release the juices. The syrup can then be drained from the onions, although it is not necessary.
Use 3-5 tablespoons per day.
It is best to store the syrup in the fridge for a maximum 5 days. Onion syrup prepared in this way can be given to adults and children over 2 years of age.
In this case, playing in a small apothecary is not difficult or time-consuming and the advantages we have are a lot- from improving health to satisfaction with a well done job in right cause :)
Życzę Wam dużo zdrowia !
I wish you a lot of health!