Wiedeń - kilka zabytków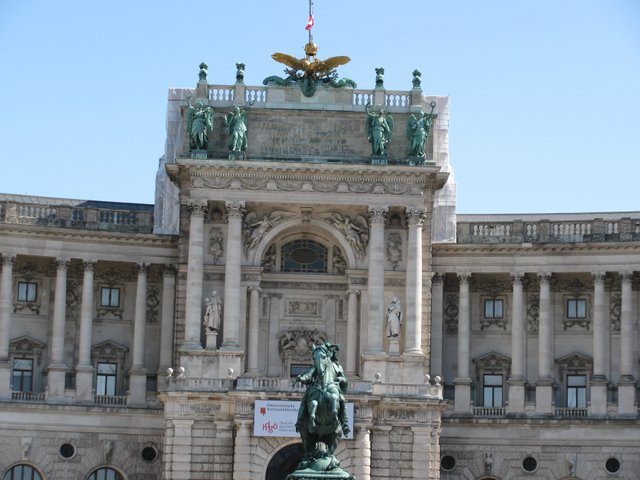 )
Hofburg - zimowa rezydencja Habsburgów; można w niej zwiedzić muzeum Sisi, apartamenty cesarskie. Hofburg był zamieszkiwany przez rodzine cesarską do 1918 roku.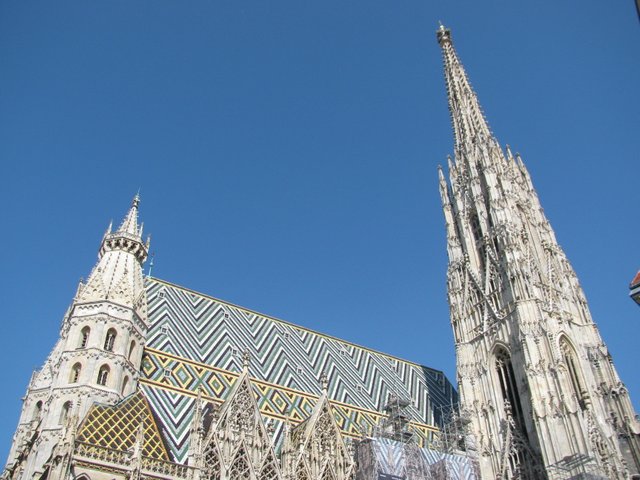 Katedra św. Szczepana w Wiedniu; wybudowana w latach 1230 - 1263. Została rozbudowana w XV wieku do teraźniejszej formy. Katedra ta jest jedną z największych świątyń Europy. Największa z jej wierz (widoczna na zdjęciu) ma wysokość 136 metrów z kawałkiem ;) . Na zdjęciu nie widać ogromu tej budowli więc polecam wybrać się do Wiednia; jest to piękne
i monumentalne miasto.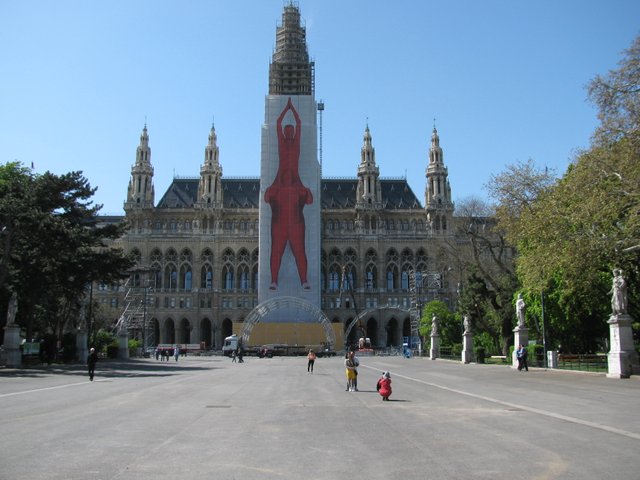 Ratusz w Wiedniu - prace nad nim trwały od 1872 do 1883. Aktualnie w remoncie jak i zarówno część katedry. Obecnie urzęduje w nim burmistrz, jak i zarówno rada miejska Wiednia.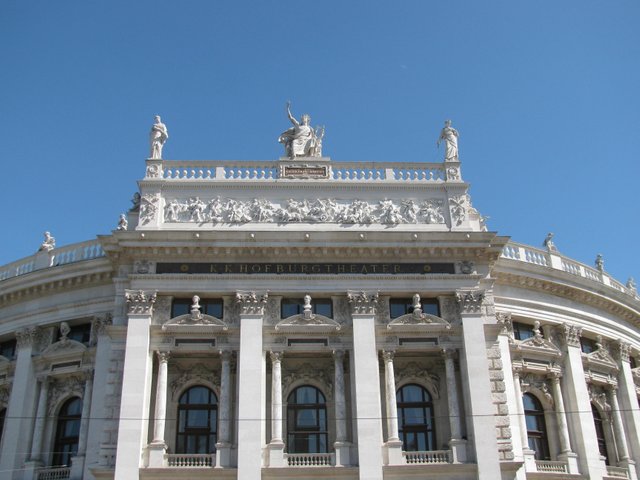 Burgtheater (Teatr zamkowy) został oficjalnie otwarty w 1741. Budynek w stylu włoskiego renesansu. W roku 1945 został zniszczony podczas bombardowań; teatr został odbudowany.
To oczywiście nie wszystkie zabytki tego cudownego miasta. Jak najbardziej polecam wybrać się tam i pozwiedzać.
Dziś ;) około o 22:00 pojawi się materiał o Budapeszcie.