SPORTS Rake Burn for October-November on BROsinoPoker.com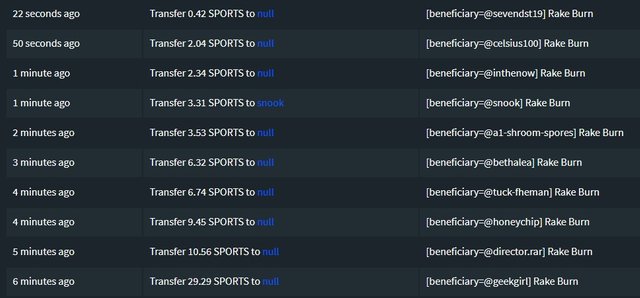 SPORTS Burn
Today we did our first SPORTS Rake Burn for October-November. The players above all played in our Ring Games and have had their contribution to the rake burned with their account as the beneficiary.
Thank you for playing and keeping the Ring Games active and lively, especially your @geekgirl. ;)
Maybe one day in the future we can automate this, but the costs of developers is too damn high! So I'll probably just manually do this from time to time, hopefully monthly if there's enough built up.
See you at the tables!