You are Wonderfully Made!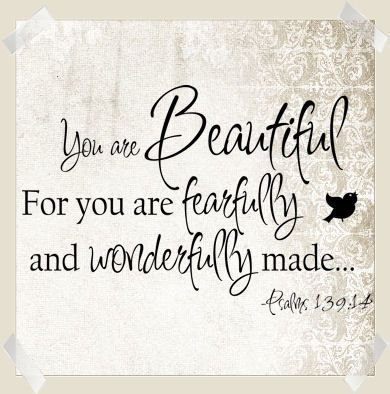 You were made to be you,
Not a copy or remake of someone else.
You are unique and exquisite.
It is powerful that you are the only you.
Diversity strengthens us, 
How boring it would be to all be the same.
You are original and unique.
There are things that only you can do. 
You are amazing, you are loved.
You have a role that only you can fill.
You are talented, sensational. 
You are beautifully and wonderfully made.
-by @uglysweater :)