Unintendedpoem: Shoes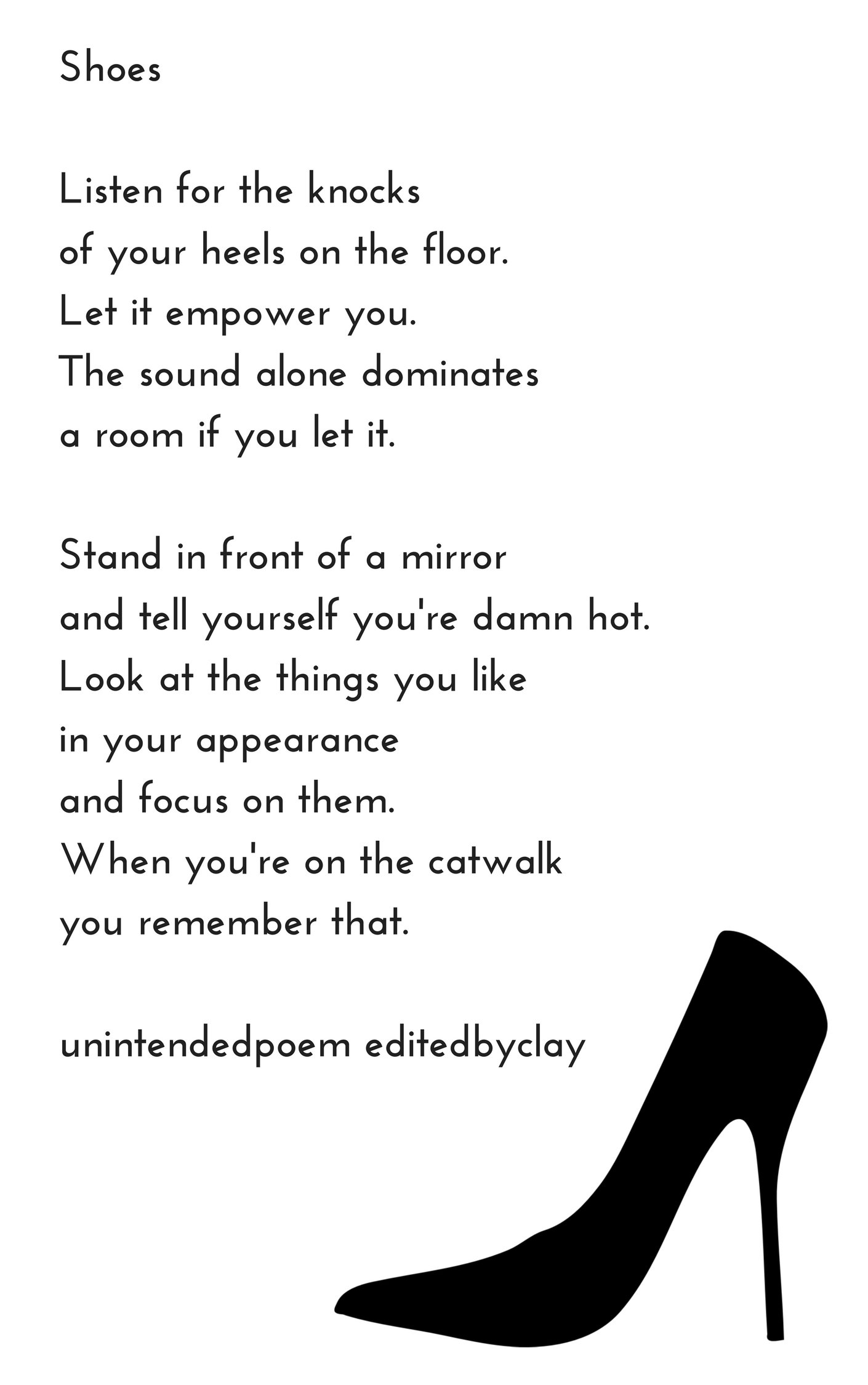 @damianjayclay struck again. He caught me waxing lyrical over a subject dear to my heart in a conversation with @bex-dk and @technoman. The men in the room might have been a wee bit uncomfortable but they got valuable insights into the female mind.
I'm convinced I made better writers out of them. Broadening the mind and all that.
#unintendedpoetry keeps taking us by surprise and everybody loves it. I hope you do too. Prints of this poem are available on my Redbubble webshop. I've already put it on my own wish list as well.
Are you as addicted to #unintendedpoetry as I am? Click on the teddybear to visit the #editedbyclay Steemshelf!
Hugs
Tiny
---
If you would like to read more of my work, feel free to have a look around on my off-Steem blog page by clicking the banner. My library there contains all of the pieces I've written since starting my blockchain adventure.

---