Morning (Original Tanka and Sketch)

Fingertip runs down
My back, followed by shivers
Turn towards his heat
A sleepy smile for the face
On the pillow next to mine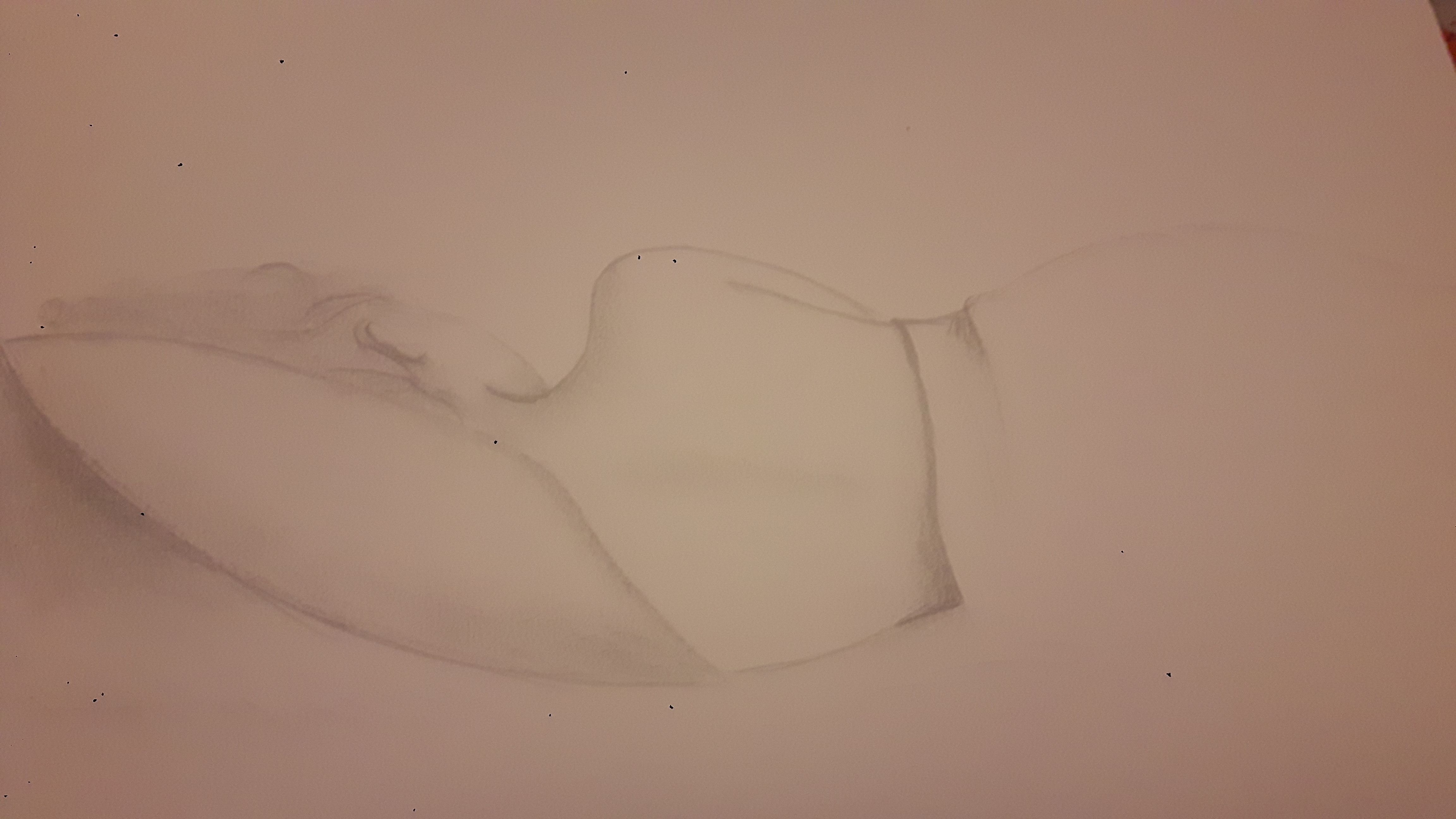 With my previous poem, The Wind Carries, I told you a little bit about how hard it can be to have a spouse who is in the military, or any other profession that requires long absences from home.
But there is one thing I will never tire of. The first time waking up next to him after one if those absences.
I wanted to keep this sketch minimal. It fits the poem. That does mean there was not enough progress to write a separate post about it. All I added after sketching in the main lines was a tiny little hint of shading here and there, to give it some depth.
As always, dear reader, thank you for allowing me to share my thoughts with you.
Hugs
Tiny
---
The Writer's Block is a home to writers from every corner of the world, and from every discipline that involves the written word. I consider myself lucky to have found this amazing community. Not only have I found help, support and encouragement there, but I've found people who feel the same way I do about writing. I've found a second family there. Do you write? Would you love to be a part of a community that can help you learn and improve your writing skill? Our door is always open for kindred spirits. Come and pay us a visit by clicking the link below.