The Wind Carries (original poem and painting)
The wind carries
Your words to me
Your voice, the whisper
Of a lonely tree
I dream and wake
And know you are there
The touch of your hand
Now replaced by the air
It swirls around me
And lifts up my hair
Your smile, no more
Than a distant memory
I wish the wind
Would bring you back to me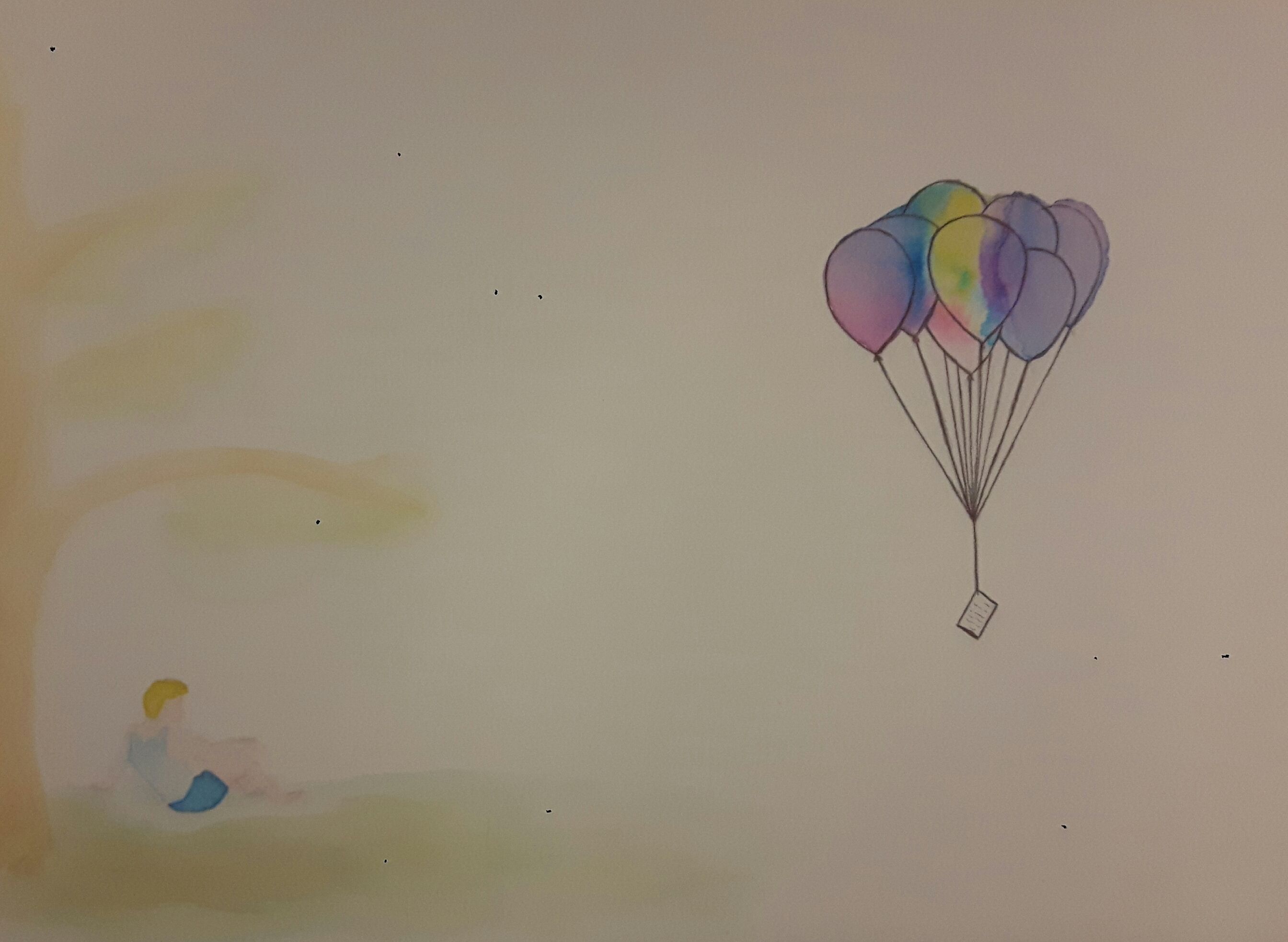 As a soon to be military wife, longing is something I'm beginning to get used to. As much as my man gets on my nerve sometimes, he manages to survive my temper each and every time.
He also puts up with all of my dogs and all of my strangeness. And I miss him when he's gone. I imagine seeing him standing in the doorway and I insist on sleeping on his pillow. As if his scent somehow brings him closer.
It may not always be easy, but I wouldn't trade him for the world. Even if he is infuriating at times.
Thank Goddess for writing therapy and for the amazing members of the Writer's Block who helped me make this poem so much better.
And thank Goddess for all of you putting up with my strangeness too.
The painting is mine, too. Unlike the other poem/painting twins, this time, the painting came before the poem. Click here for the post telling you more about how I worked in creating it. ;-)
Hugs
Tiny
---
The Writer's Block is a home to writers from every corner of the world, and from every discipline that involves the written word. I consider myself lucky to have found this amazing community. Not only have I found help, support and encouragement there, but I've found people who feel the same way I do about writing. I've found a second family there. Do you write? Would you love to be a part of a community that can help you learn and improve your writing skill? Our door is always open for kindred spirits. Come and pay us a visit by clicking the link below.