Insect Inn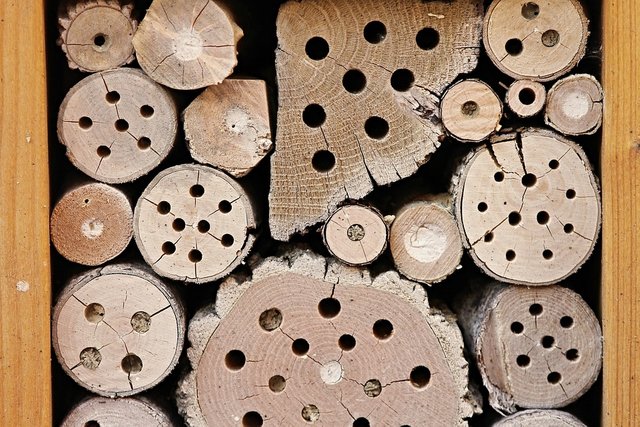 Stacked high
safe haven
for frozen wings
---
This haiku is my entry to @dbooster's haiku contest. I plan to build an insect inn like this one once we move into our new house and as the moving date is coming closer, I thought it was a fun idea to post, and hopefully inspire other people to provide a little insect sanctuary in their own gardens.
Bees and other flyers are so vital to our ecosystem but we keep poisoning them with bug spray when we should be taking care of them.
Hugs
Tiny
---
If you would like to read more of my work, feel free to have a look around on my off-Steem blog page by clicking the banner. My library there contains all of the pieces I've written since starting my blockchain adventure.

---
The Writer's Block is a home to writers from every corner of the world, and from every discipline that involves the written word. I consider myself lucky to have found this amazing community. Not only have I found help, support and encouragement there, but I've found people who feel the same way I do about writing. I've found a second family there. Do you write? Would you love to be a part of a community that can help you learn and improve your writing skill? Our door is always open for kindred spirits. Come and pay us a visit by pointing your pointy thingie at the animation below and clicking.