We are who we are. Some more flawed than others but who's to judge whose flaws anyway? We all have our own issues and our own way of dealing with them. In my opinion, perfect, just wouldn't feel as homey.
---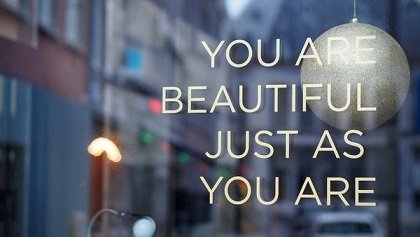 source
     a good deal
══════▣◎▣══════
 
chipped
     broken
only damaged
goods
sold here
value
loses itself
to reality
and builds
character
for pennies
dime store
merchandise
flawed
to perfection
because
after all
who doesn't want
a good deal
 
══════▣◎▣══════




poetry by: @thiscrazylife
in ink...we stain
✎﹏﹏﹏﹏﹏﹏﹏﹏﹏﹏﹏﹏﹏﹏
 
If anyone has a request for a certain subject or form, post a reply of something you would like to read and let's see if I can satisfy your craving. I'll upvote your reply just for playing along and will give you a shout out on the post for providing the prompt 😉. If there's more than one request, I'll only upvote the one I selected as my prompt. I may also revisit requests from time to time if I see more than one that I like. Quality prompts only please.
 


source

source