The shadows of the maiden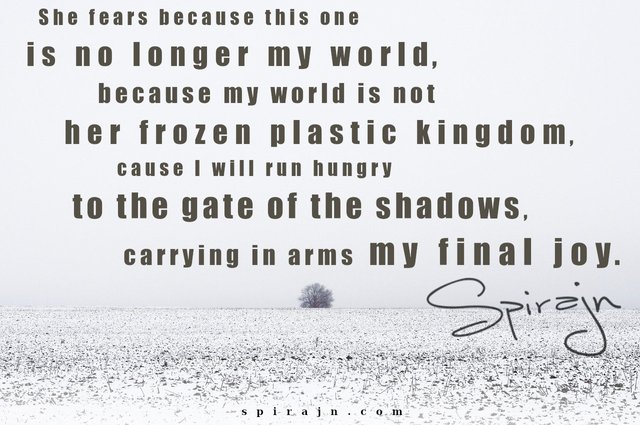 She fears when she sees the lights running down my cheek
and the multicolored birds leaving my land.
When plastic smiles melt on my skin,
when dreams no longer have a captain or a helmsman
and silver vapors distort my features.
She fears the departure of the caramelized past
and runs in my footsteps wanting to cradle me.
until I sleep,
until I forget the wrinkles of the world,
the red hands and faces,
the images that were not and won't be.
She fears when my gaze yearns underworld,
when the tireless circus doesn't produce in me any joy
and the caresses of clowns open my wounds,
and I sail in a glass canoe,
on an infinite river of blood.
She fears because this one is no longer my world,
because my world is not her frozen plastic kingdom,
cause I will run hungry to the gate of the shadows,
carrying in arms my final joy.
---
The original picture for the poster comes from Pixabay
---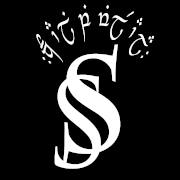 ---