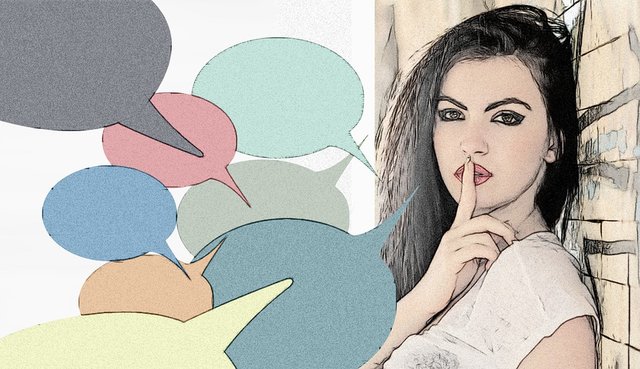 image credit

My Silence
---
---
If I am to keep shot
So that I won't be at fault
It's easier to say
So that I wouldn't have to pay.
---
They keep on saying
With no intention to hurt
Rather justify their saying
But it's still kinda hurt.
---
Silence can be the answer
It may be the wrong choice
A word will go far
When it comes with force
---
I would rather be silent
But you can't take me for a fool
Being quiet is just too cool
Even when you go ahead and bad-mouth.
---
You can go ahead and backbite
Put in a whole lot of insult
Though I did nothing to you
My silence is enough to deal with you.
---

Official Bitshares account: altruistic-group | Email address: [email protected]/[email protected]